Hello all!
I have just finished my new park, MKP Grand Resort, this is not one but three parks, MKP Wonderland, MKP WaterWorld and MKPStudios.
You will find more information and screenshots in the workshop page:
I show you here each park map and whole resort map.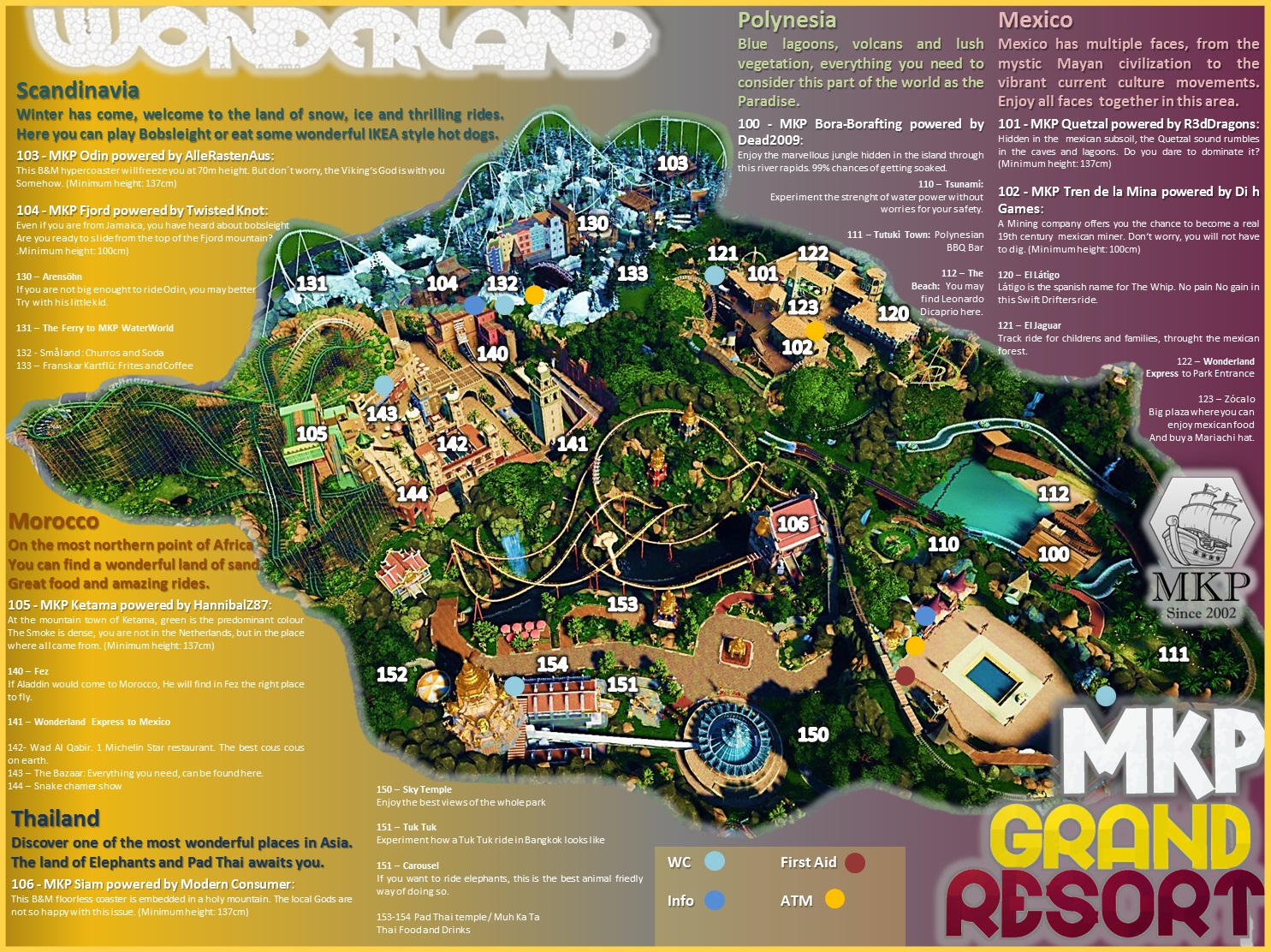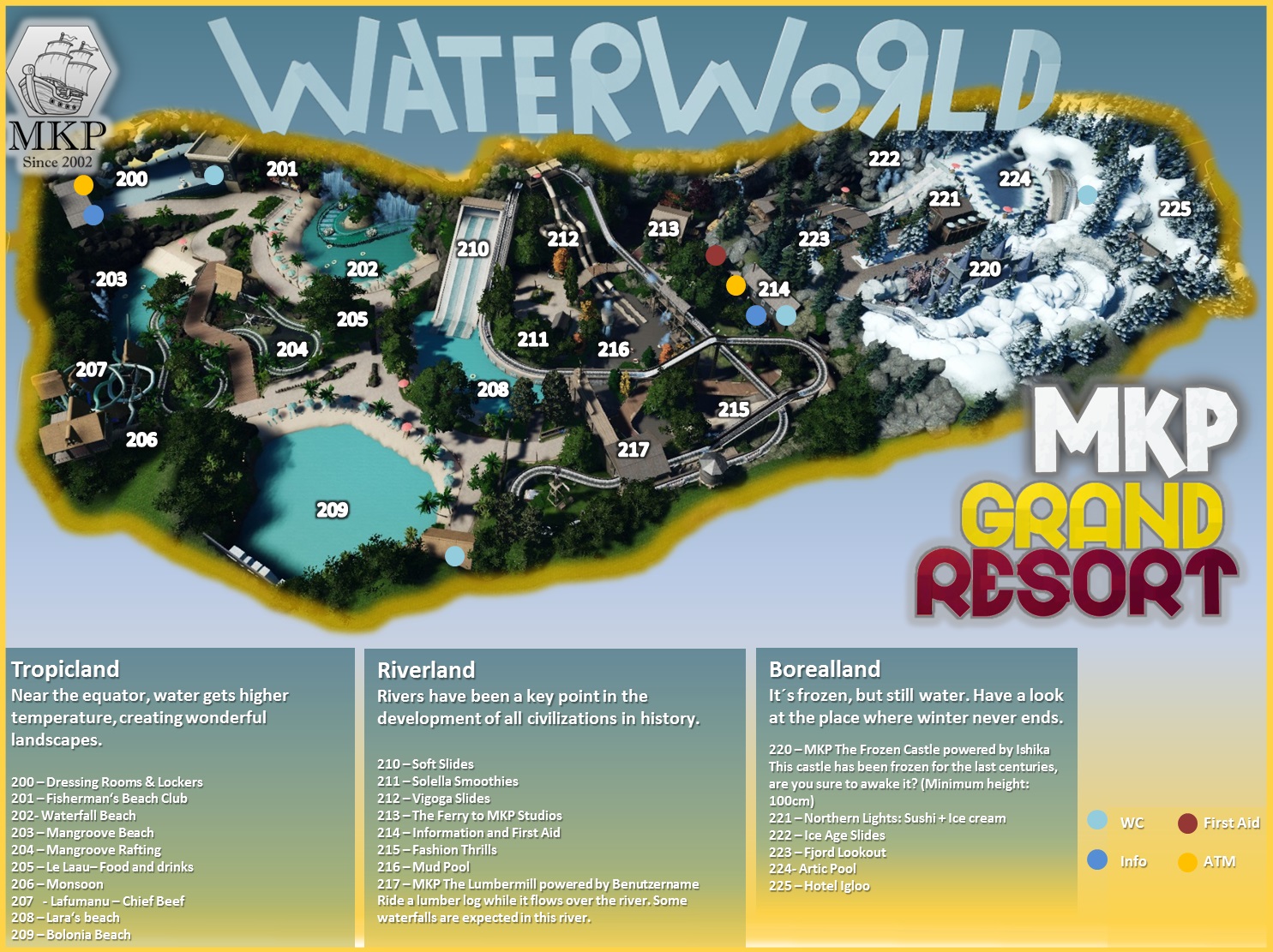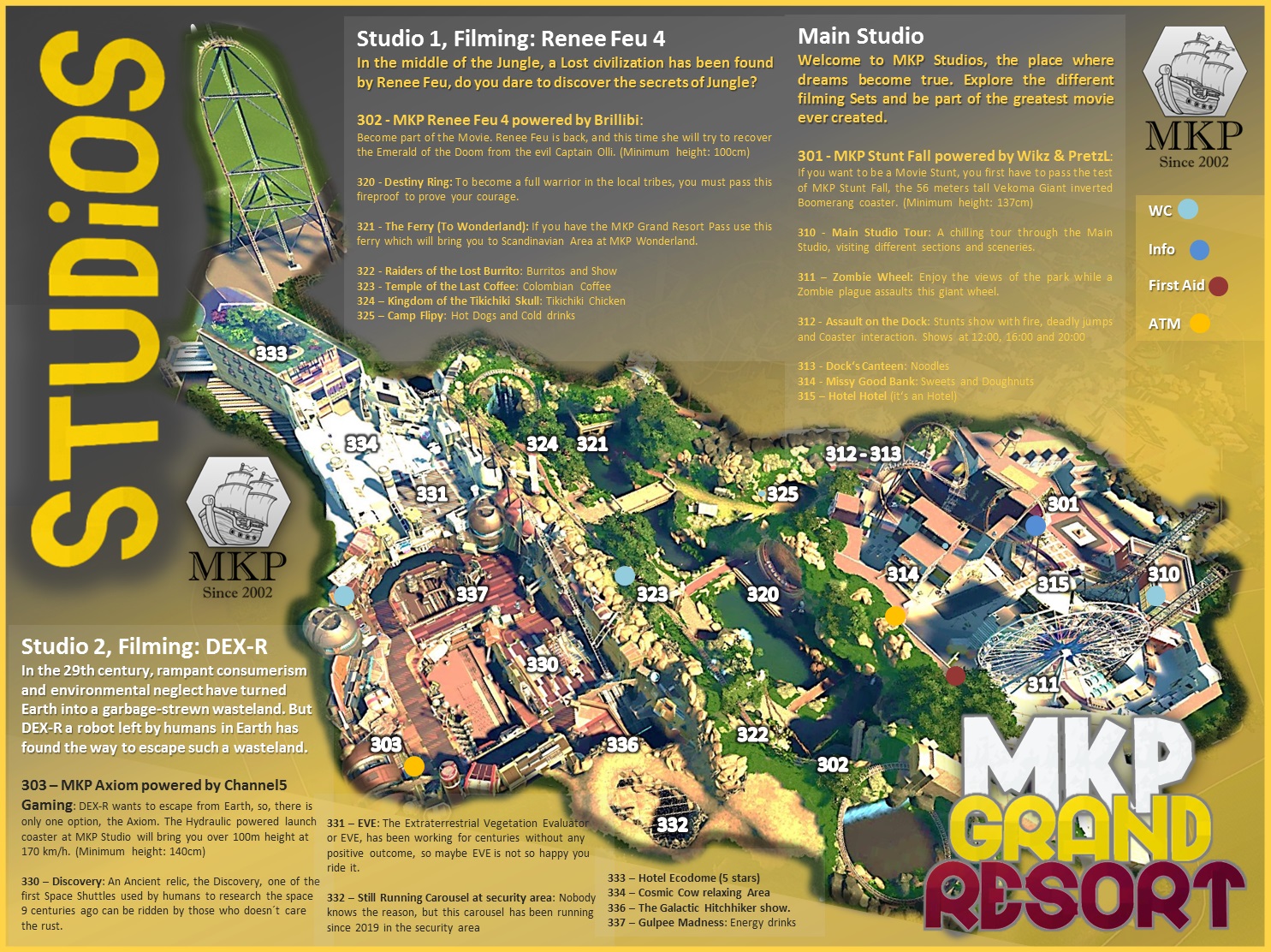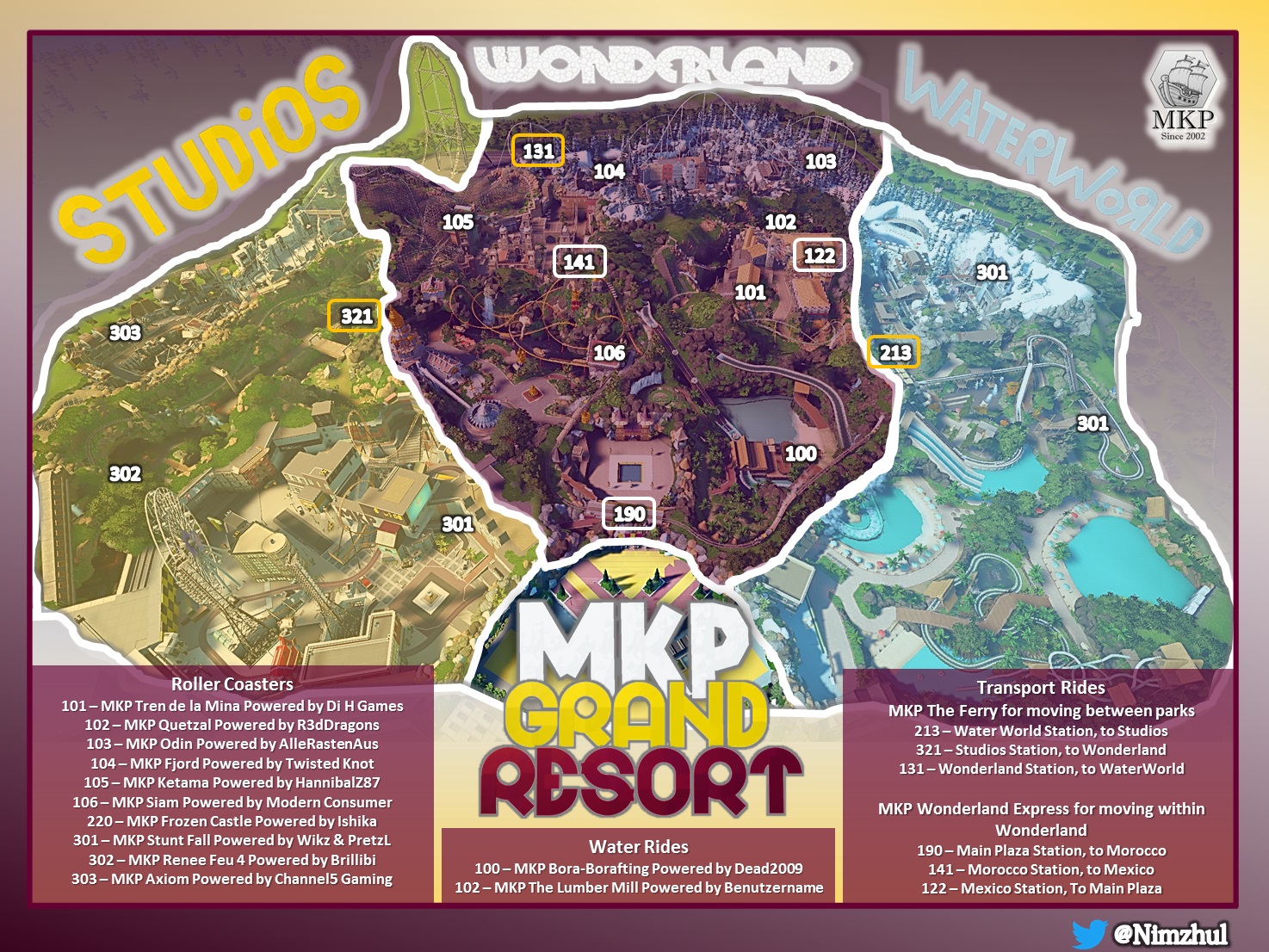 I hope you like it guys, and if you do so, a rating in the workshop would be very much appreciated!