Hi all, we've had a huge array of emails over the weekend pertaining to 3rd party development tool submissions for use with Elite Dangerous. Unfortunately, many emails have fallen a bit short on information and details. With that being said, please use the form below to submit your 3rd party tool/app information.
If you do not develop 3rd party tools for Elite Dangerous, there is nothing for you to do here.
Thanks!
Please use this form to submit who you are, how we can contact you, your forum username on forums.frontier.co.uk along with a few other questions below. This information only will be viewed by Frontier Developments, and no other party. One application / tool per submission! If you have multiple...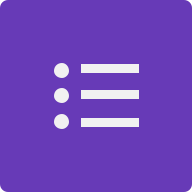 docs.google.com
Last edited: