Community Manager
Frontier
Hi everyone!
We're excited to announce a new update is coming to Jurassic World Evolution tomorrow!
We've been listening to your feedback as the year has progressed, and we're very pleased to be able to tell you that sandbox mode will be available to play on every single island and location in our Free Update 1.10! Alongside this update we'll have a number of bug fixes and optimisations, as well as a brand new paid content pack: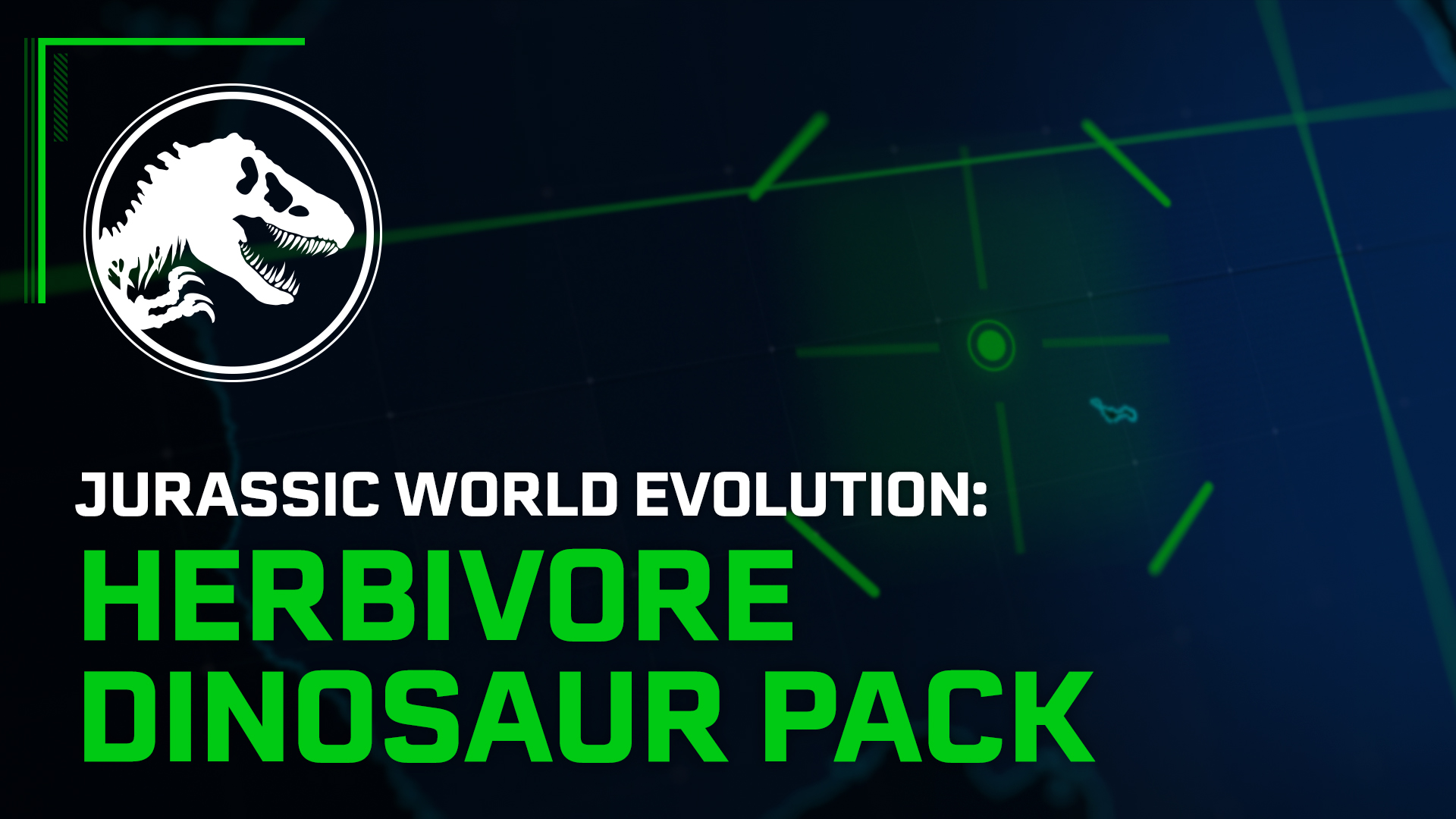 ​
Coming to the Islands tomorrow are three brand new, highly requested dinosaurs, in the Jurassic World Evolution: Herbivore Dinosaur Pack! With some of your favourite herbivores:
Dryosaurus
Preferring forested habitats, Dryosaurus rely on their speed and dexterity, using their stiff tail as a counterbalance whilst running.
Nigersaurus
Measuring around 9 meters long, this is one of the smallest Sauropods, and despite their long neck, they feed from plants close to the ground.
Homalocephale
With a name that means 'even head', the Homalocephale sports a flat, thickened, wedge-shaped skull used as a tool for head-butting.
Free Update 1.10 and the Herbivore Dinosaur Pack will be released tomorrow, 17 September 2019 and will be available on Steam, Playstation 4 and Xbox One for £3.99/$4.99/€4.99 (prices may vary depending on your region and platform).
Playstation 4 players please note:
Update 1.10 and the Herbivore Dinosaur Pack may appear earlier in your store depending on your location, and you will be able to purchase it. However, the content will not be playable until it has been pushed live in your specific region.
See you on the islands!