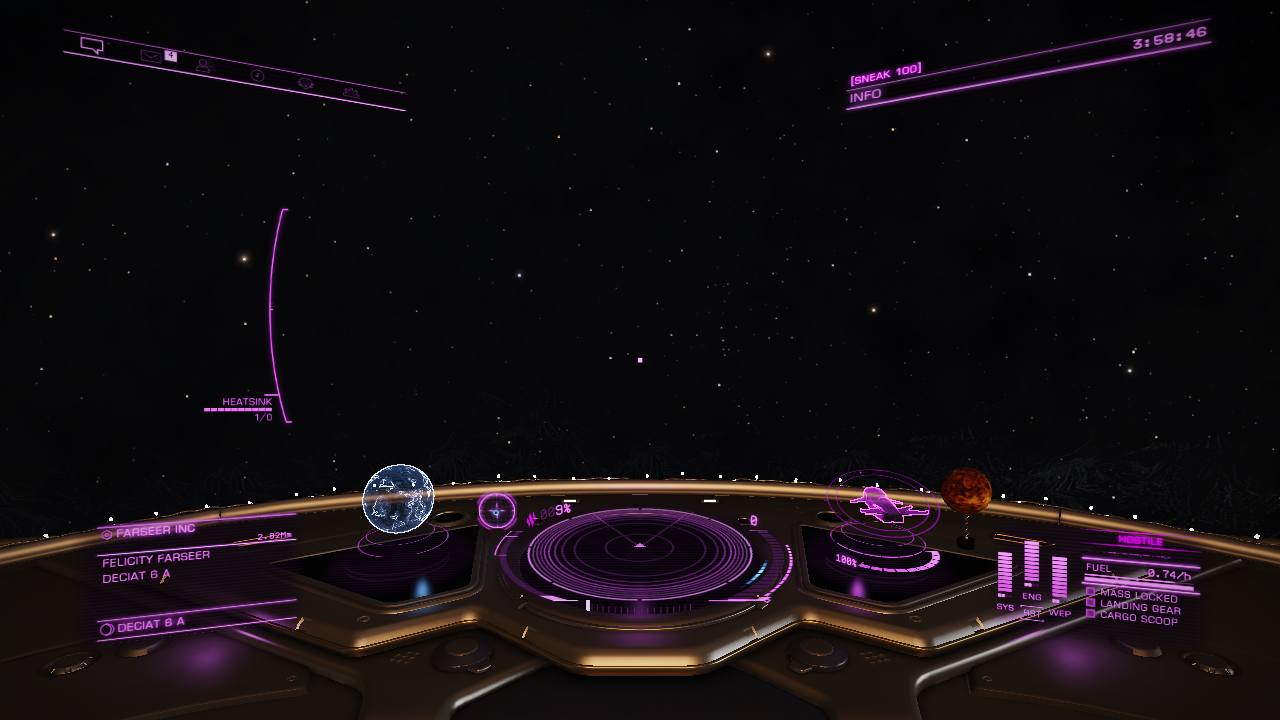 Have you ever been ferrying wanted criminals around and had this thought:
"Why am I only ferrying this one guy around in secret... when I can isolate myself in deep space with dozens of possibly violent individuals at the same time?"
Thus, I bring you the rare and exotic Stealth Beluga Build. Taking a week and a lot of patience to engineer (at the beginning, I didn't even have access to more than seven engineers), this final build can idle at 9% and moves at full throttle around 14-17%. It can stay in Silent Running for well over a minute or two, and is sure to meet the needs of anyone who wants to apply the bulk trader mentality to shuttling wanted criminals around:
why one when you can have one hundred?
The final build is as follows (with added notes for clarity):
Hardpoints:
None (they create heat, and this build isn't suited for combat anyway)

Utility Mounts:
1 Heatsink (G5 Ammo Capacity: fewer heatsinks means less passive power draw)

Core Internals:
Lightweight Alloy (j u m p r a n g e)
6A Power Plant (G5 Low Emissions, Thermal Spread)
6D Thrusters (G5 Reinforced, Thermal Spread. This is the lowest class of thrusters one can fit on a Beluga, with Reinforced to lower power draw / thermal load even further.)
7A Frame Shift Drive (G5 Long Range, Mass Manager. Obviously can't compromise on the FSD for a long-range cruise vessel.)
8A Life Support (You will need to turn this off whenever you feel like being stealthy; highest class means longer time in stealth mode.)
6A Power Distributor (You could downsize this significantly, but I haven't seen any notable decrease in heat from doing so.)
5D Sensors

Optional Internals:
6A Fuel Scoop (It's going to be turned off most of the time, might as well scoop faster)
6B Luxury Passenger Cabin (for criminals)
6B Luxury Passenger Cabin (for more criminals)
6B lUxURy pASsEnGEr cAbIn (honestly what are you going to do)
5B Luxury Passenger Cabin (with so many goddamn criminals)
5H Guardian Frame Shift Drive Booster (go real far, apparently)
--Everything past this point is up to you. Use hull/module reinforcements if you like not dying to a light breeze, or downsize the fuel scoop and FSD booster to fit more passengers. I'm running, but keeping powered off, the following:--
4H Planetary Vehicle Bay
3A Auto Field Maintenance Unit
3E Cargo Rack
3A Fuel Transfer Limpet Controller (never know when you'll need it)
1I Detailed Surface Scanner
1E Supercruise Assist
Now that you're done building your dream prison bus, slap on an unassuming and subtle paintjob: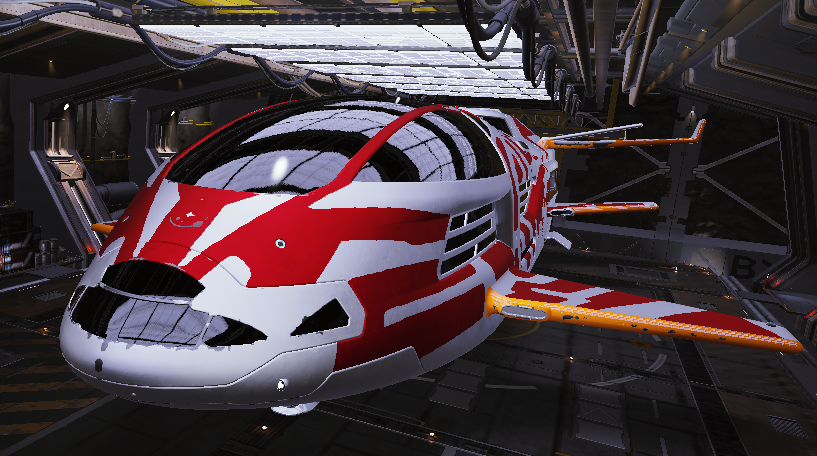 and you'll be dodging the cops in style in no time!
Warning: Neither CMDR Fenne Rigate nor any associates are responsible for the failure of the aforementioned build to stealthily leave or enter any ship's scanning range, for reasons including but not limited to: forgetting to turn off modules, running out of heatsinks, and telepathic stealth-piercing 300 iq security ships. You bear full responsibility for complementing this amazingly godlike build's inherent abilities with equally worthy stealth-piloting skills and waive your right to send me DMs pointing out all the flaws in my build, JEREMY.
-CMDR Fenne Rigate.
Eat your heart out, Harry.