So I have owned a Steam copy of the game for 1600 hours worth of play. I just like a lot of others have recently got a new free copy through the Epic store. I installed the Epic copy and then start it and play for a bit. Just now I tried to open the Steam copy from the desktop icon. It opens the Epic launcher. So I figured easy to get Steam to create a new desktop icon for Elite on the desktop, right click and choose "create desktop icon". Then I tried starting the Steam copy from the newly made Steam icon. Still opens the Epic copy of Elite. The only way to start the Steam copy now seems to be from the Steam UI.
I think it is about time for FDev to rethink the launcher. They need to make it account type agnostic and have a list of accounts that you own that you can choose which to play. Kinda like this: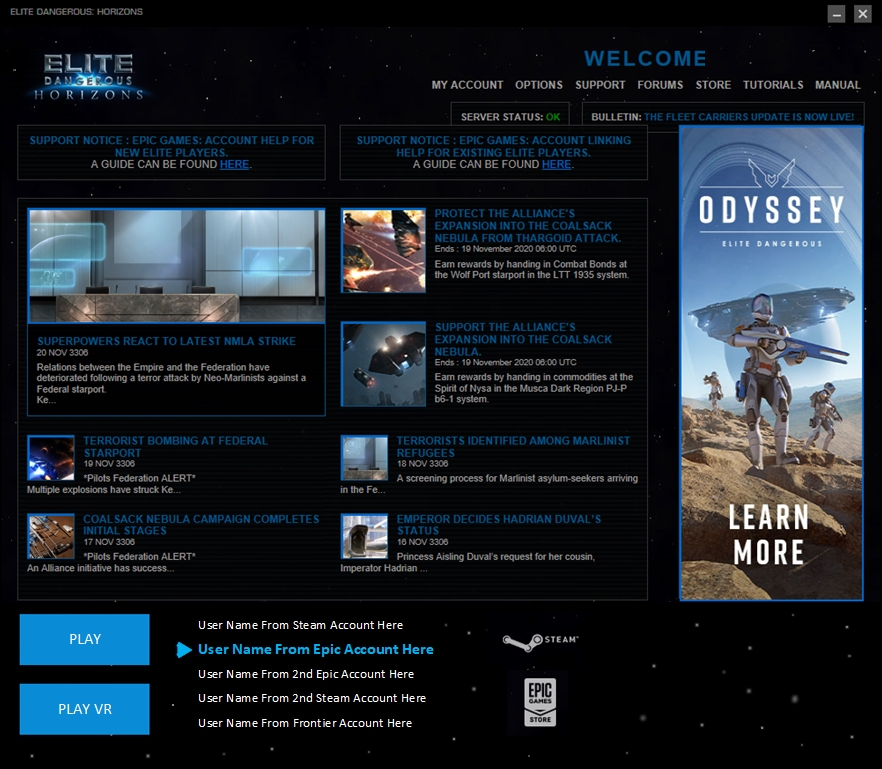 There isn't a need to decide between Elite Dangerous and Elite Dangerous: Horizons anymore. Additionally the Steam and Epic Logo could only be visible when the appropriate account type is selected.
Just my $.02.