Community Manager
Frontier
Hayo friends!

Welcome to April's catch up! If you haven't read one of these before, we use this time to reflect on the month by having a look at community creations, highlighting any news from the month and more!

News

:

A fun month for us! We released Update 1.11 and the Classic Rides Collection on 16 April, as well as Update 1.11.1 later in the month. Update 1.11 is a free update, in partnership with Carowinds in the Carolinas - The Copperhead Strike. Our developers recreated the new, popular ride from the Carowinds theme park in Planet Coaster, so you can ride it from the leisure of your own home!

The Classic Rides Collection, which we showed on stream, contains nine new rides and one variation:
Sky Temple
Gondola
Infinite
Interdimensional
Armada
Rising Raptor and Golden Eagle
Macchina Classica
Free Flyer
Swift Drifters
Additional community requests, such as adding a Hold and Launch LSM utility section and customised lights have been added to coasters now! Update 1.11.1, which we released last week, included a small list of bug fixes. If you haven't found any benefit from the latest updates, please file a report on our new issue tracker and we will look into it for you!
We had a variety of different streams this month to highlight the updates, such as the one with Carowinds Rep Lisa Stryker as well as one with Producer Lloyd Morgan-Moore, who recently joined the Planet Coaster development team after working on Elite Dangerous, and received a warm welcome from the community.
Not to mention, we also announced Planet Zoo! The next game in the Planet Series, Planet Zoo will allow the player to build a world for wildlife with the most authentic animals in videogame history. You can check out the announcement trailer here:
Community favourites:
Kraken Kalamari and Sushi Bar by Fricker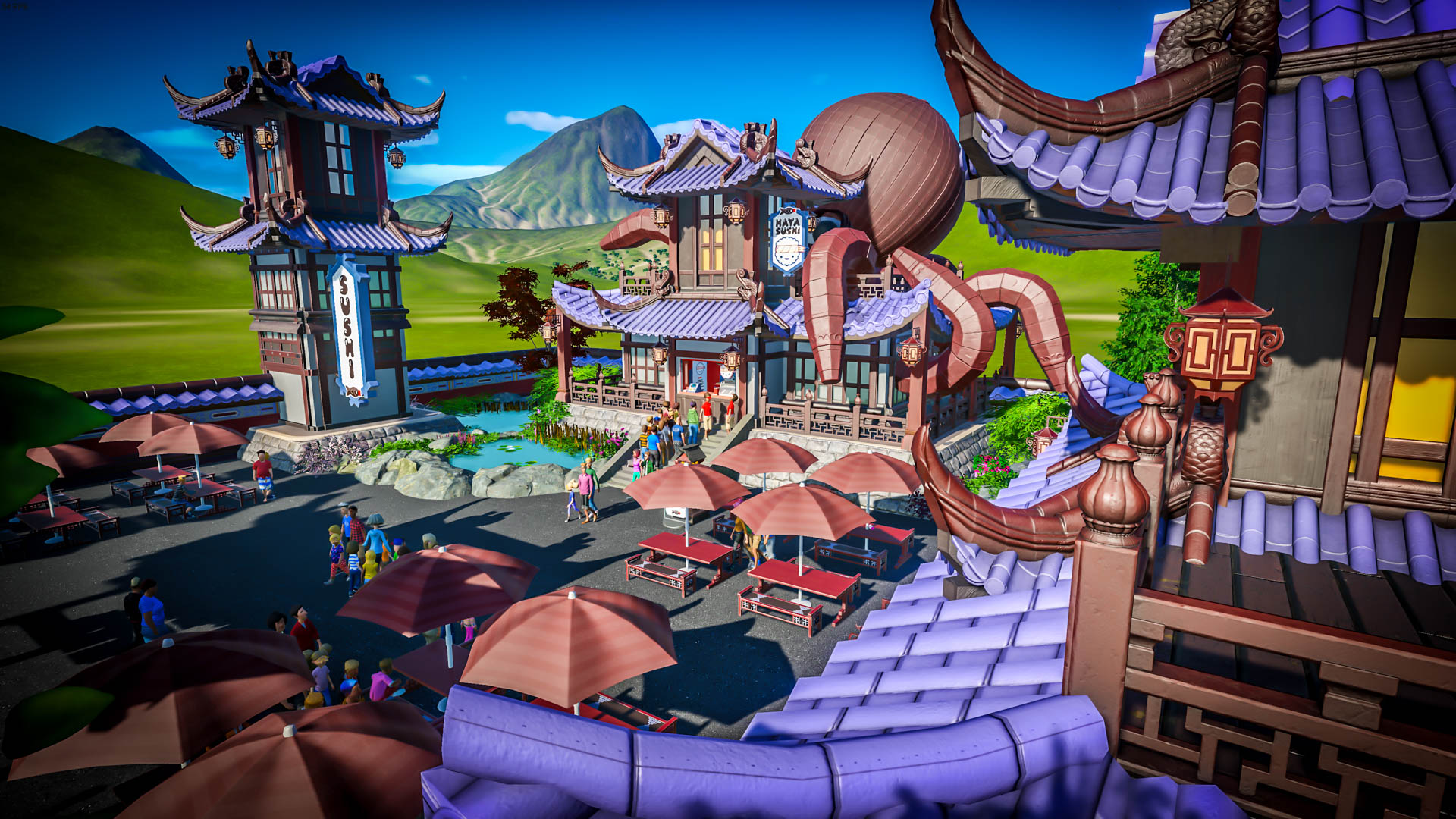 This restaurant specialises in Japanese cuisine with a twist, that your guests have just got to try. Just watch out for the Kraken!
Wind Force by r/Loakin
This beautifully lit ride has been created using the new Infinite coaster from the Classic Rides Collection.
Valley of The Dragon, Kinryu V. Orochi by r/Xaphor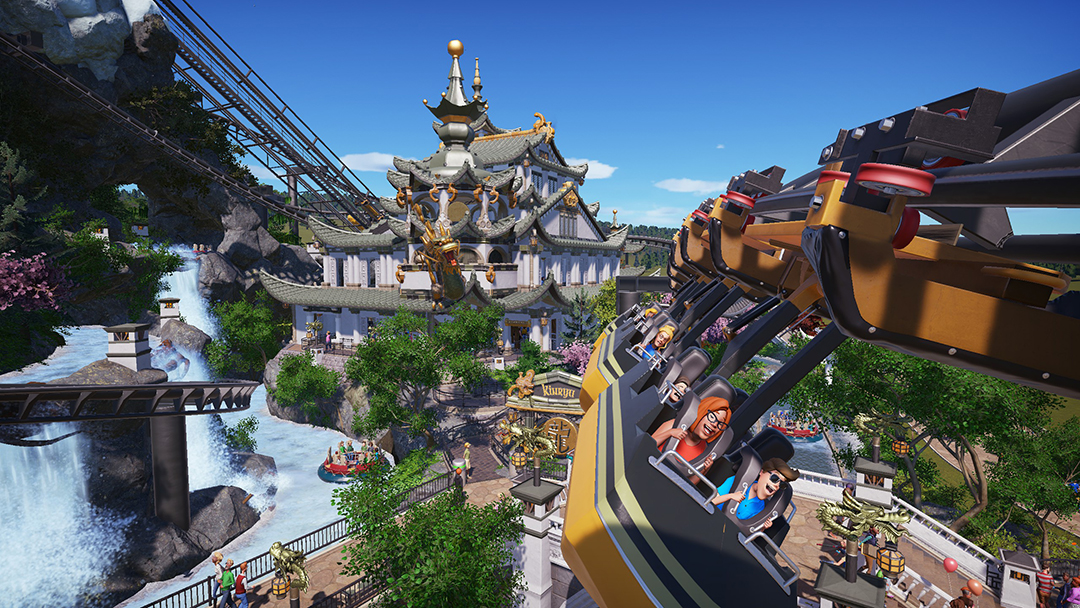 Experience the tale of two dragons! These rides are surrounded by brilliant architecture and terraforming.
Hunters Market by Wikz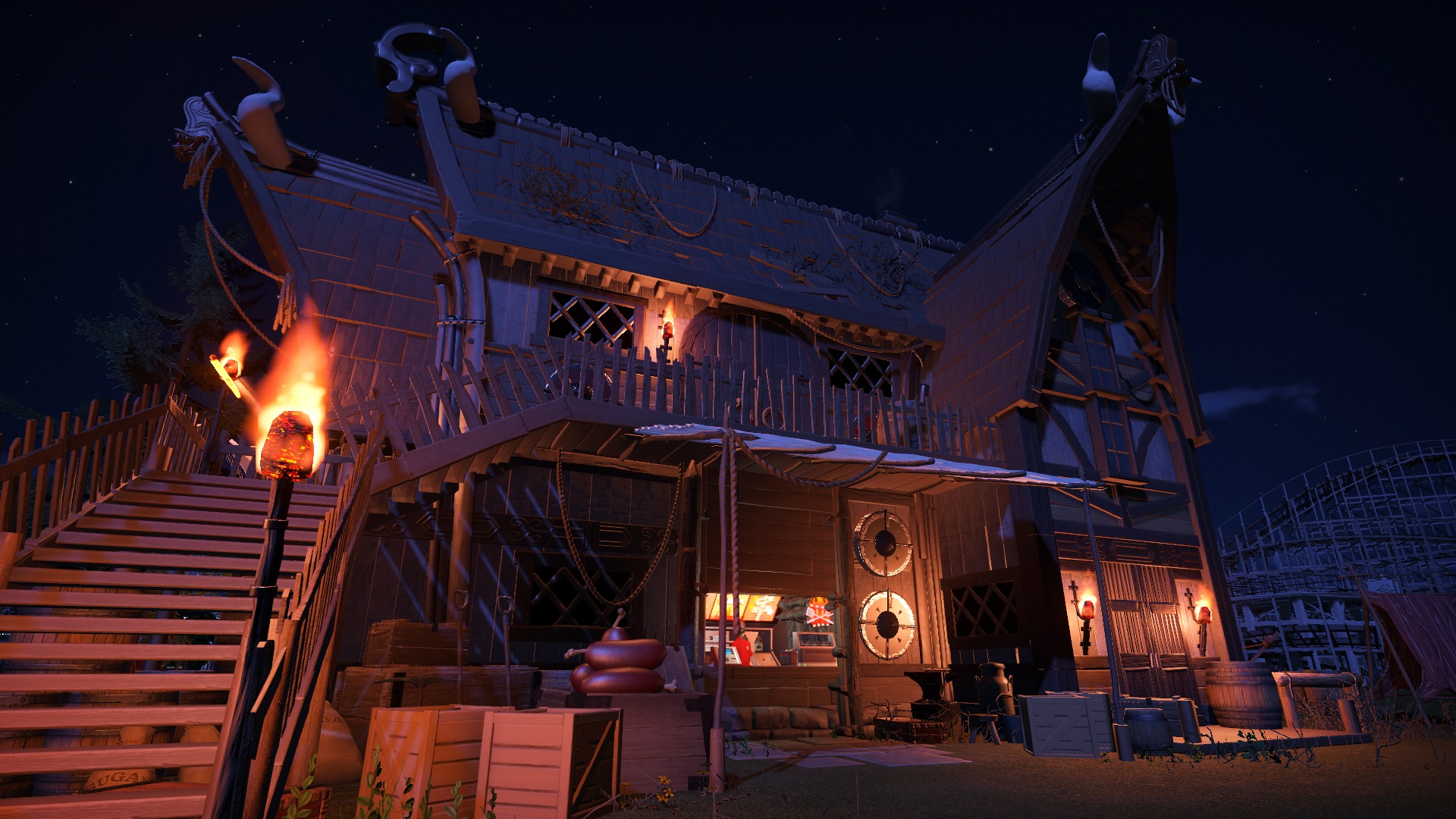 Wikz's Norse/Viking inspired build looks straight out of a history book. The architectural realism is wonderful!
Our Thememaker's Toolkit item of the month is Wolf howling by Ms.RedNebula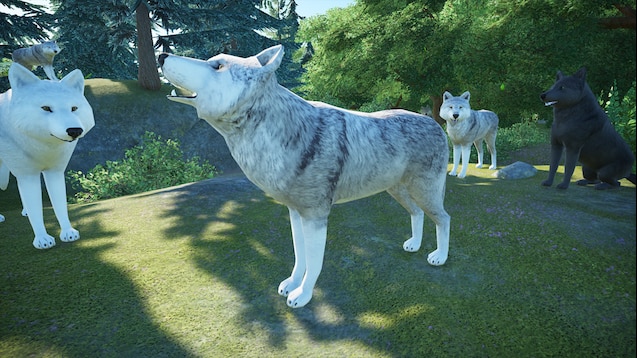 We love waiting for what Ms.RedNebula will come up with next and her animal Thememaker's Toolkit items are awesome!
Creator Spotlights:
Olli43 created the World's Biggest Gondola Ride, using the new Gondola ride from the Classic Rides Collection! Check this video out:
Tommy T has created the epic Futureworld 2 coaster, making it an experience like no other. Watch it here:
That's all for this catch up! If you would like to send your blueprints to us, please do so by sending them to
community@frontier.co.uk
!
Chat to you all soon!
Chanté