Community Manager
Frontier
Hayo coaster friends!
We've had a wonderful month with you all, as we get ever-closer to the launch of Planet Coaster: Console Edition! We'll be revealing more about it over the next few months, but for now, let's take a look back at what we got up to in the PlanCo Fam.
News:
Did you read our interview with MCV/Develop at the start of the month? Multiple members of the Planet Coaster: Console Edition development team spoke about their experiences working on bringing the best coaster sim of all time to consoles! Here's an excerpt from the interview:
One benefit of rebuilding from scratch means you can make improvements on the original. This ground-up approach gave the team the opportunity to try new things and make some alterations along the way.
"Whilst our primary goal was to remain faithful to the original game and deliver the same level of granularity," says UI designer Jason Ware, "developing for consoles has definitely given us an opportunity to evaluate certain aspects of the original, make improvements and even try out some new things.
You can read the full article here
.
That's not the only time we heard from the devs this month. We heard from Jason again, and Programmer Philippa Moore in our
From Keyboard to Console
Developer Journal. They shared some insight on what the process of taking Planet Coaster on the PC, and working to bring it to the gamepad has been like. Here's a quote from Philippa:
We went through a lot of iterations of the control scheme, making tweaks and adjustments until it felt just right. We really wanted to make use of the features unique to a gamepad controller, ie the triggers and the joysticks, to come up with controls that felt like they had been designed with the gamepad in mind. For instance, the level of joystick deflection gives you really fine control over the camera for exploring the detail of your park up close. It's been really important that our final control scheme is as intuitive as possible! There's a lot of back-and-forth and close collaboration between the programmers and designers to really nail down exactly what we wanted.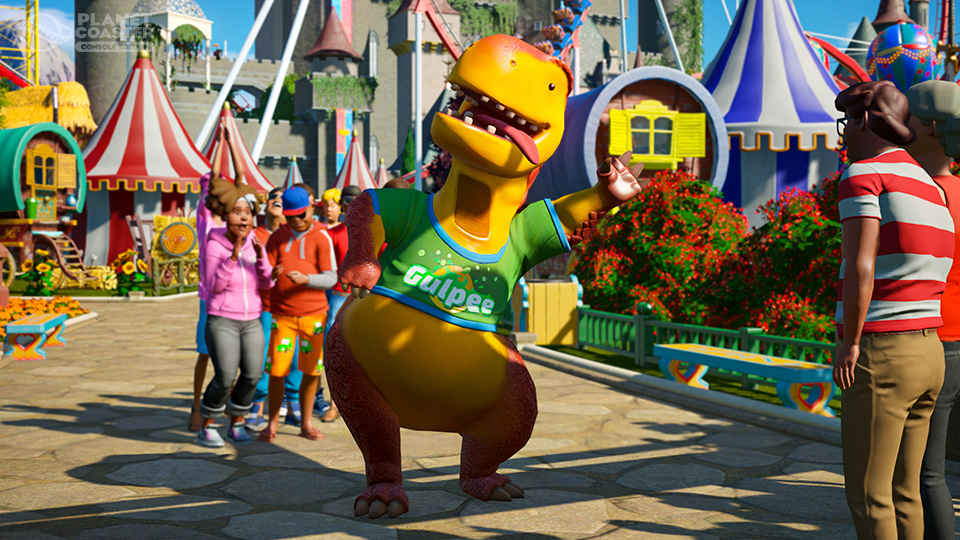 ​
We all got the privilege of speaking to
crowd-favourite, dancing dino, Gulpee Rex
! Gulpee told us all about what it's like to work in the PlanCo Parks as an Entertainer, and a very popular one at that! We were excited to hear what he gets up to in his evenings, what rides he enjoys the most, and what he is most looking forward to about Planet Coaster: Console Edition. Who is your personal favourite Entertainer? Have we heard from them yet? We'll be hearing from more of our Entertainers as we come up to Planet Coaster: Console Edition's launch in Holiday 2020!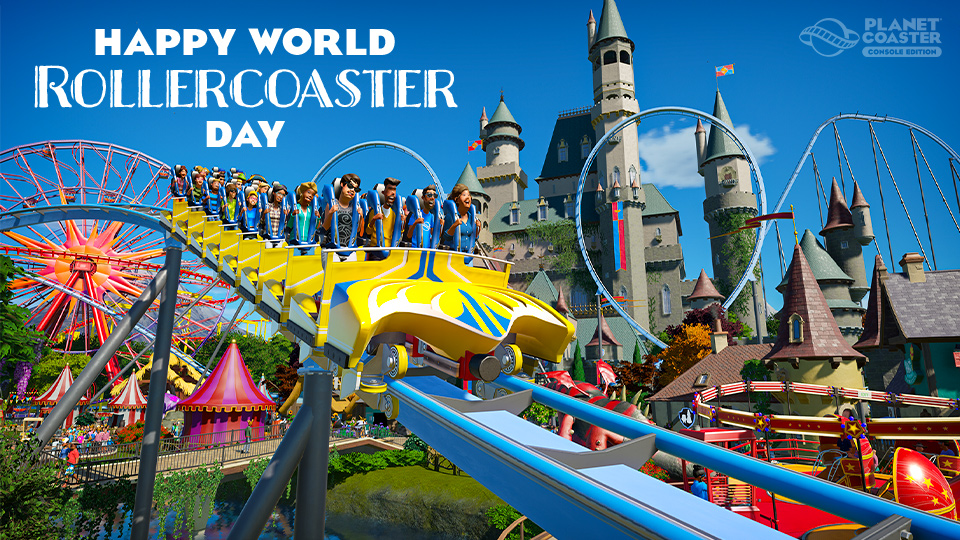 Did you celebrate a special day this month with us? The 16 August is World Rollercoaster Day, and we celebrated by hearing about your most cherished coaster-related memories, and seeing some of your best Planet Coaster creations! Do you have any you'd like to share below this post?
Our final piece of news this month is our Design a Headset contest that we're running with HyperX! We're tasking you with designing your own Planet Coaster themed HyperX Cloud Alpha Gold Headset. HyperX will be awarding three lucky winners with their very own custom-designed Cloud Alpha Gold headset to keep.
On the forum page for the competition
, we've also provided you with a template, and you also have a selection of Planet Coaster logos you can use to aid your designs. Read the terms and conditions on the dedicated forum post - we can't wait to see your entries!
Community Creations: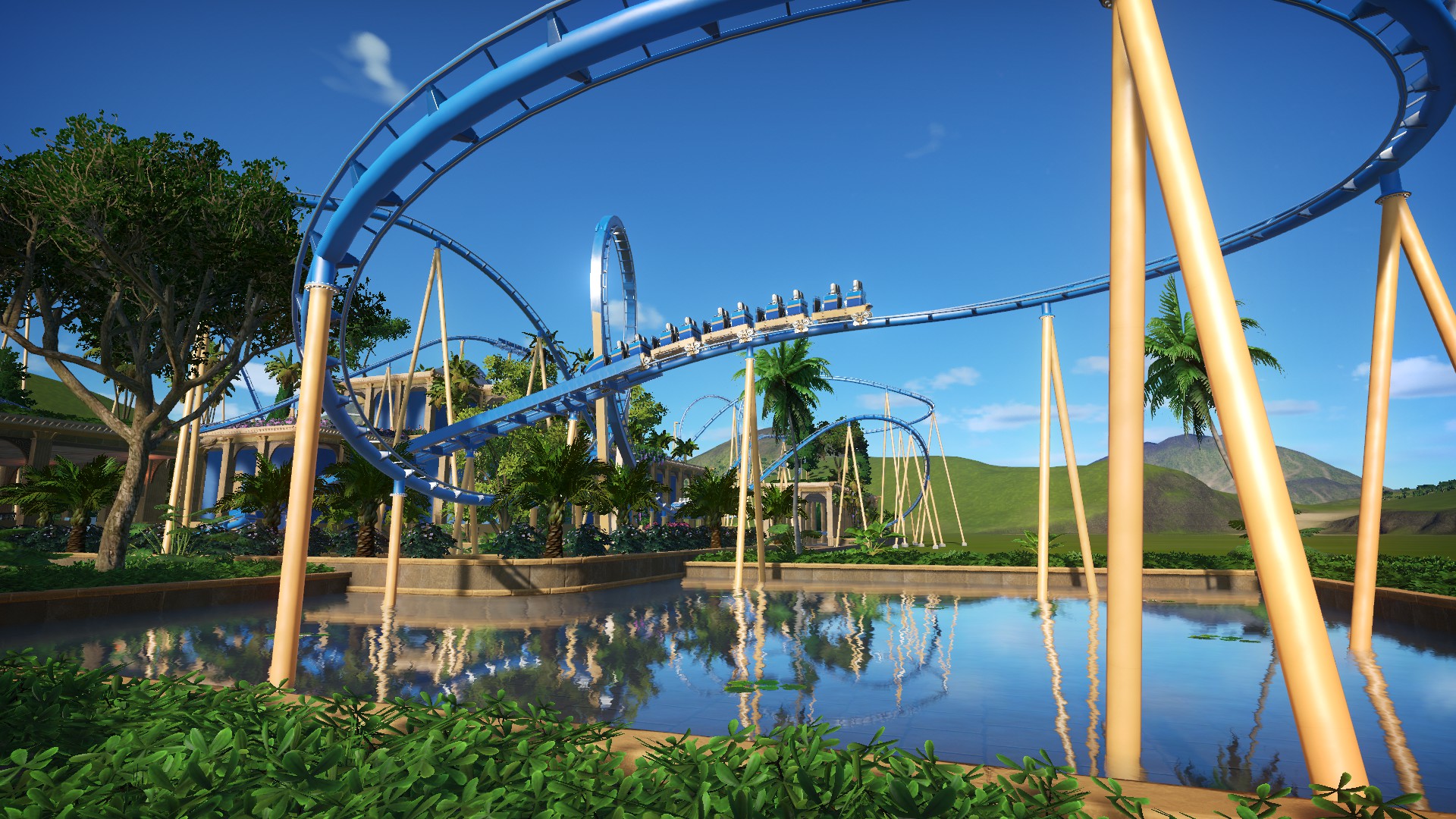 We were blown away by M_Morgs Hanging Gardens of Babylon! We'd happily queue for hours if we got the chance to ride it in real life.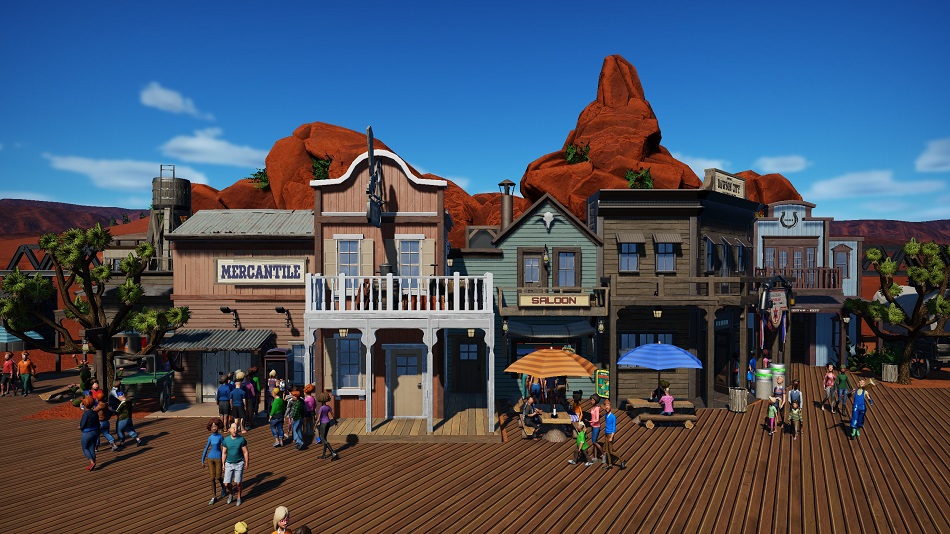 Stijn1978 created this awesome
Quick Draw dark ride, titled Gold Rush
. How many points can you score on it?
We fell in love with Finesse's Roskade, a fantasy mini-coaster, which packs a punch.
Check it out
!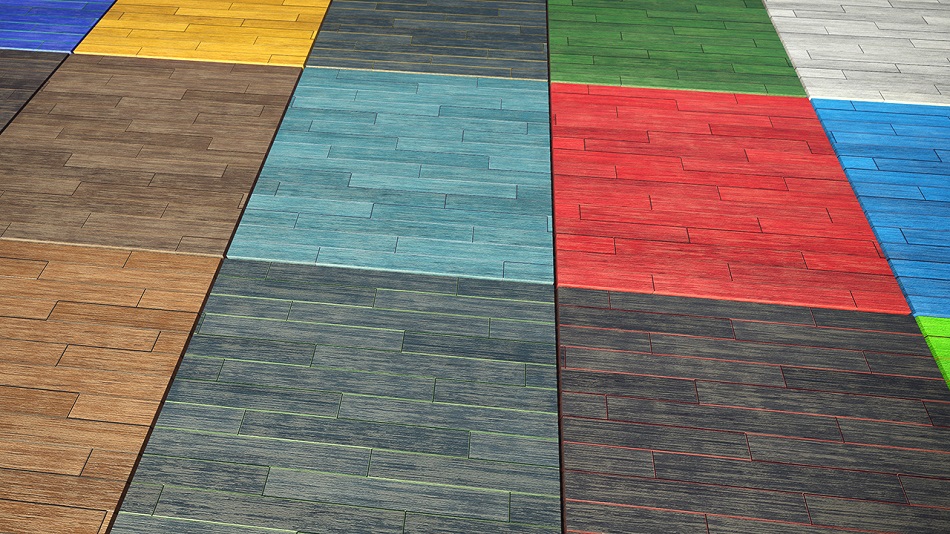 ArtificialArtist made this super versatile
Colorable Wooden Floor Tile
using the Thememaker's Toolkit. We definitely think it's one you need to be subscribed to!
Creator Spotlight:
We want to show you the first episode Nine Gems' Isatana Wonderland series. Make sure you check it out!
That's it for this month! We'll see you in September, and we can't wait for you to see what we've been up to!