Community Manager
Frontier
Hello all!
Welcome to the August Catch Up, where we look back over the past month and talk about any news you may have missed. If you'd like a full, in-depth recap of everything we did at Gamescom,
you can check it out here!
Our biggest announcements this month were regarding the
Career Mode
and
the Beta
. We are thrilled to announce that our official Planet Zoo Beta will be taking place from the 24 September to 8 October, 2019! The Planet Zoo Beta will feature the first scenario from our Career Mode, which we revealed in a video linked down below, as well as our brand new Franchise Mode. Watch the pre-order trailer from Gamescom here:
Gamescom was incredibly busy for the Planet Zoo team, from working on the showfloor, to taking part in streams! Gamescom was the first time the game was made playable to the public, and it was also the first time it was streamed. The game was in an Alpha Build state, meaning there's still some work that needs to be done to it before it is ready for November, but a lot of what you saw will be similar, if not the same, when the game is released. Were you able to come and play the game for yourself?
Over on YouTube, we showed you the Gamescom Scenario Reveal, a 16 minute video featuring Principal Designer Jim and Senior Artist Fearn! This video introduced you to the characters Bernie and Nancy, who will work alongside you during the Career Mode to ensure your zoo becomes a thriving success. If you haven't watched the video, led by Lead Community Manager Bo and Community Manager Chanté, check it out here!
Of course, we couldn't do an event without lots of animal reveals.
To recap, during Gamescom the animals revealed were:
the Common Ostrich
the Yellow Anaconda
the Snow Leopard
the Bornean Orangutan
the Titan Beetle
the Common Warthog
the Lehman's Poison Frog
the Aldabra Giant Tortoise!
With animal reveals come animal facts, taken straight out of our Zoopedia! If you'd like to read all the latest facts, visit our social media pages (@PlanetZooGame) but here is one: The Common Ostrich is the largest living species of bird, and the only living member of the genus Struthio!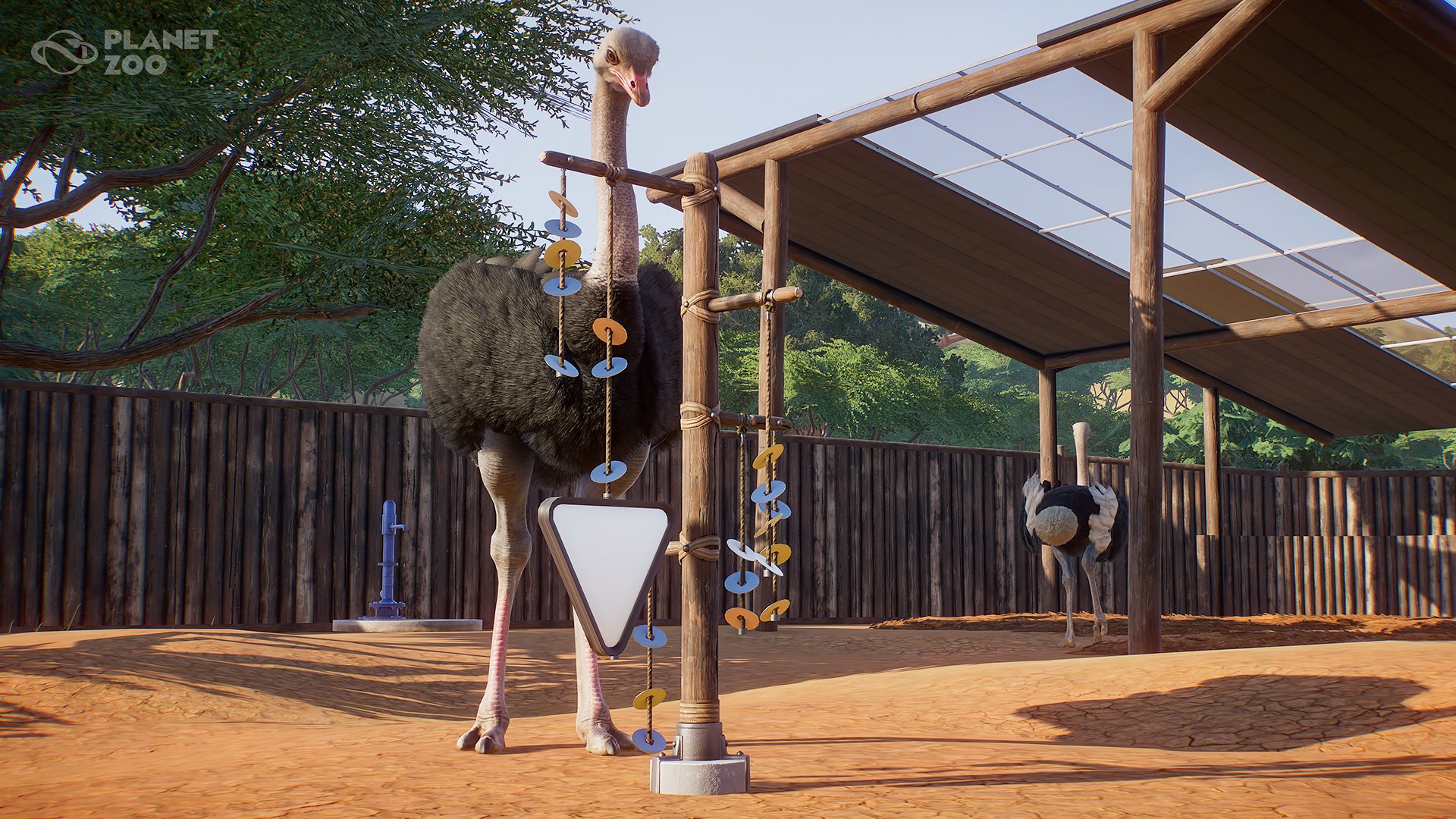 However, we can't forget to mention that before Gamescom, we revealed the Green Iguana on World Lizard Day (14 August)! Green Iguanas use "head bobs" and dewlaps in a variety of ways in social interactions, such as greeting or courting other iguanas.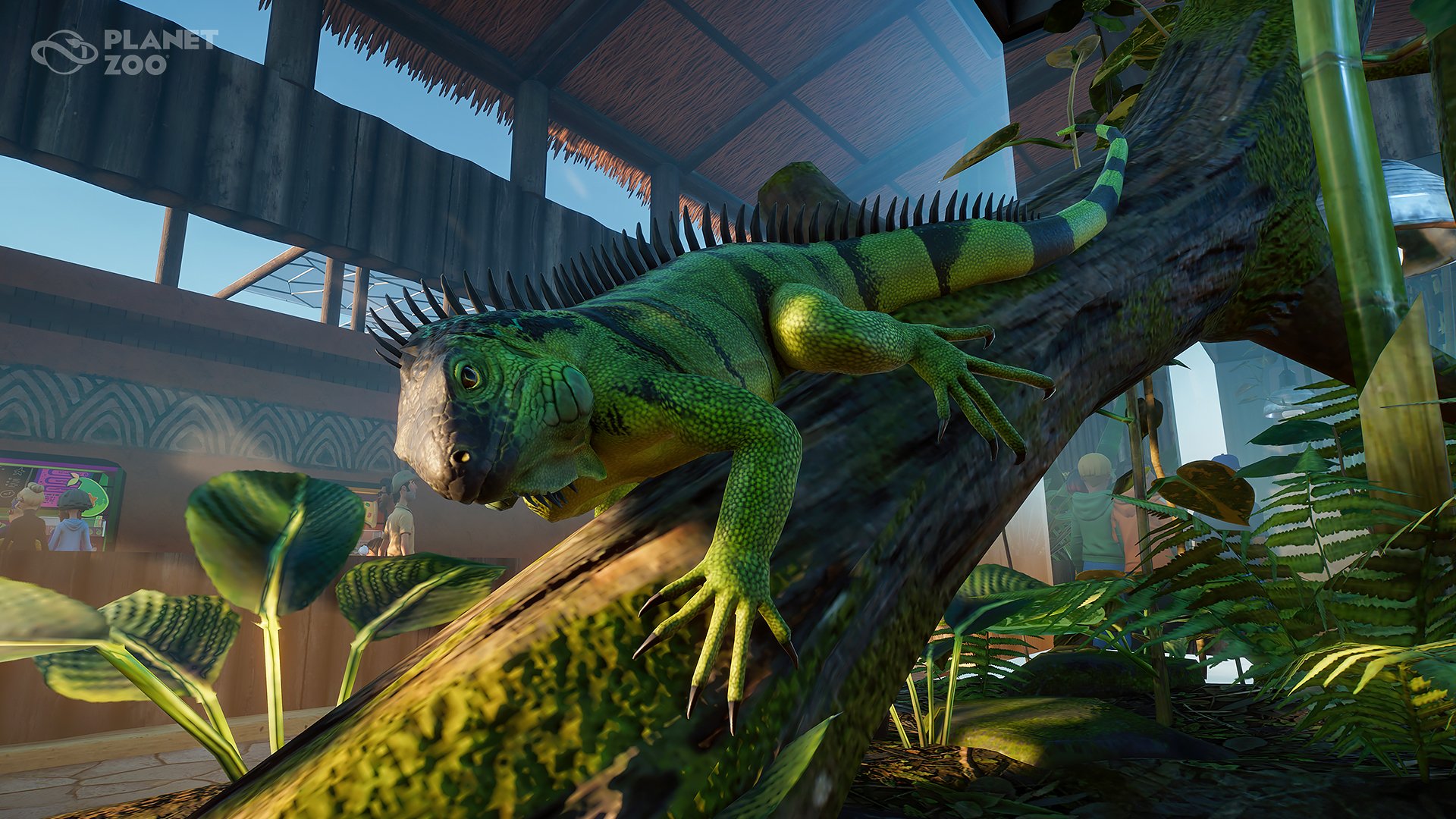 We had an amazing time at Gamescom, from meeting new members of the community at the Frontier Community Meet, to winning Best Simulation Games at the Gamescom Awards 2019 and Best In Show, awarded by Tech Advisor! The feedback we received from people who were able to play the game was overwhelmingly positive, and we cannot wait until the beta and release of Planet Zoo in on 5th November!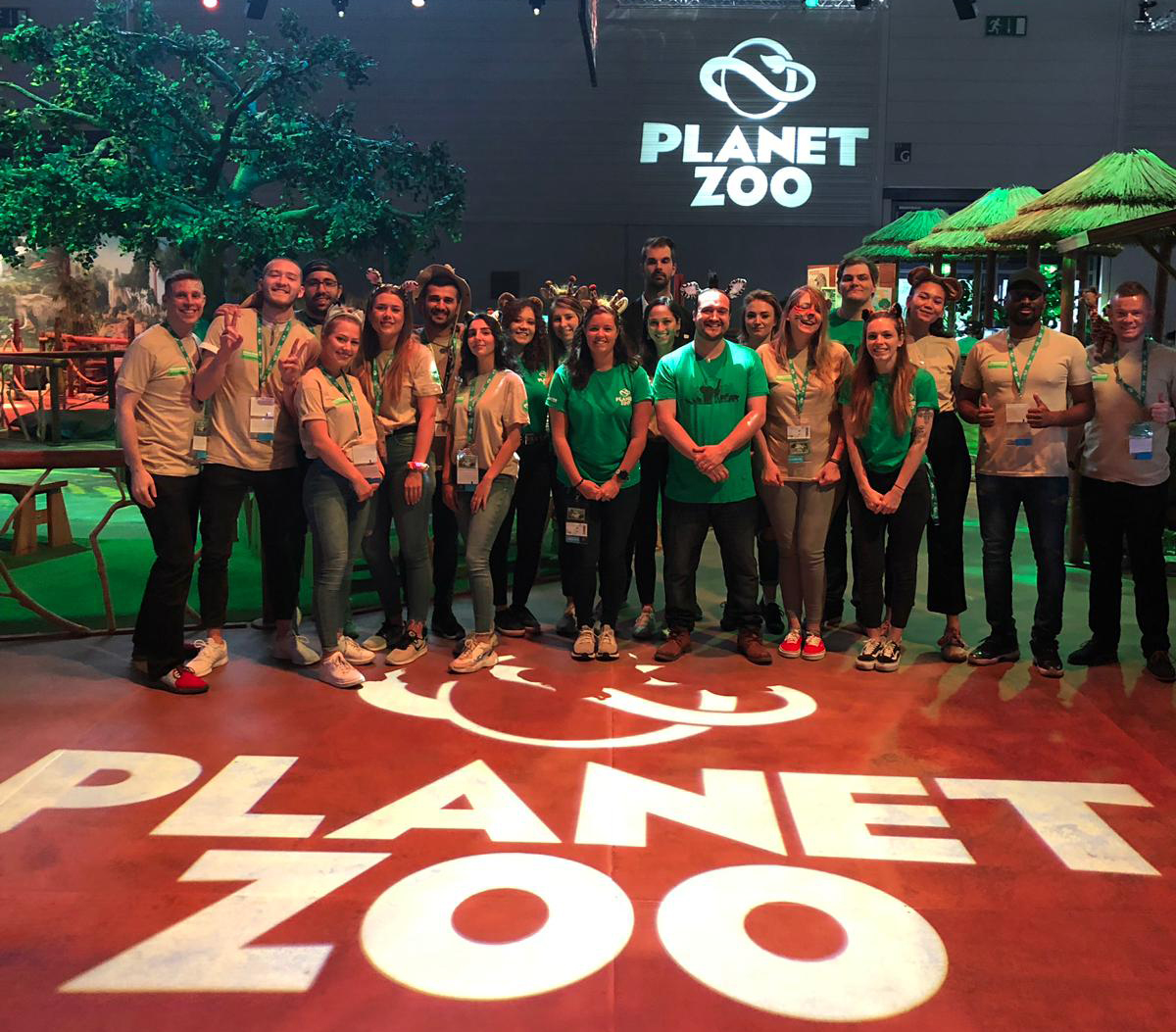 Of course, Gamescom isn't the only thing that happened in August. We released three Developer Journals this month, focusing on Weather, Animal Scaling and Lifecycles, as well as Veterinarians and Vet Clinics.
In our Developer Journal on Weather, we spoke to Render Programmer Clement Bellot and Gameplay Programmer Joshua Tanner. Outside of learning that Planet Zoo features highly requested umbrellas that the guests will carry when it rains, we also learnt that: '
Each weather type drastically changes the atmosphere of the zoo! The weather conditions in your zoo will have a direct influence on the temperature. Over time, an animal's body temperature will tend towards its ambient temperature. If the animal is used to a significantly different temperature than what it's experiencing, its welfare will be reduced. Animals will move about their habitat to find areas which will bring their temperature to a more comfortable value. For example, if an animal is finding themselves too hot, they might head to their habitat's lake for a swim.'
You can read all about the weather in Planet Zoo here.
Our Developer Journal that focused on Animal Scaling and Lifecycles was definitely one that many in our community were interested in learning as much about it as possible, and is not something that is particularly easy to answer. For this Journal, we spoke to Designer Darren Williams and Principal Programmer Ollie Powell. Here's an excerpt from the Journal,
which you can read here
: '
The animal lifecycle in Planet Zoo will see animals from birth, to young adults, to full maturity and eventually death. In Planet Zoo, if you look after your animals well, you can witness entire generations living out their lives, allowing you to trace a lineage back to the first relatives arriving in your zoo. The genetics of these family trees also plays a factor in animal scaling with genes being passed from parent to child.
'
Find out what you need to know about Scaling and Lifecycles here!
Our last Developer Journal from August shared a lot of new information about the Veterinarians and their Clinics. To find out more about these, we spoke to Senior Animator Fabian Pianzola, Artist Dom Kostriucinas and Gameplay Lead Programmer James Lockett! This trio of developers are experts when it comes to Vets and their Clinics in Planet Zoo, and
you can learn all about them here
. Here's an example of why the vets are so important to your zoo: '
If an animal escapes for whatever reason, the Vet is the only staff member with the right training to tranquilise the animal with a blow dart and capture them, so they can be safely returned to their habitat.
'
Learn more about the Veterinarians and their Clinics here.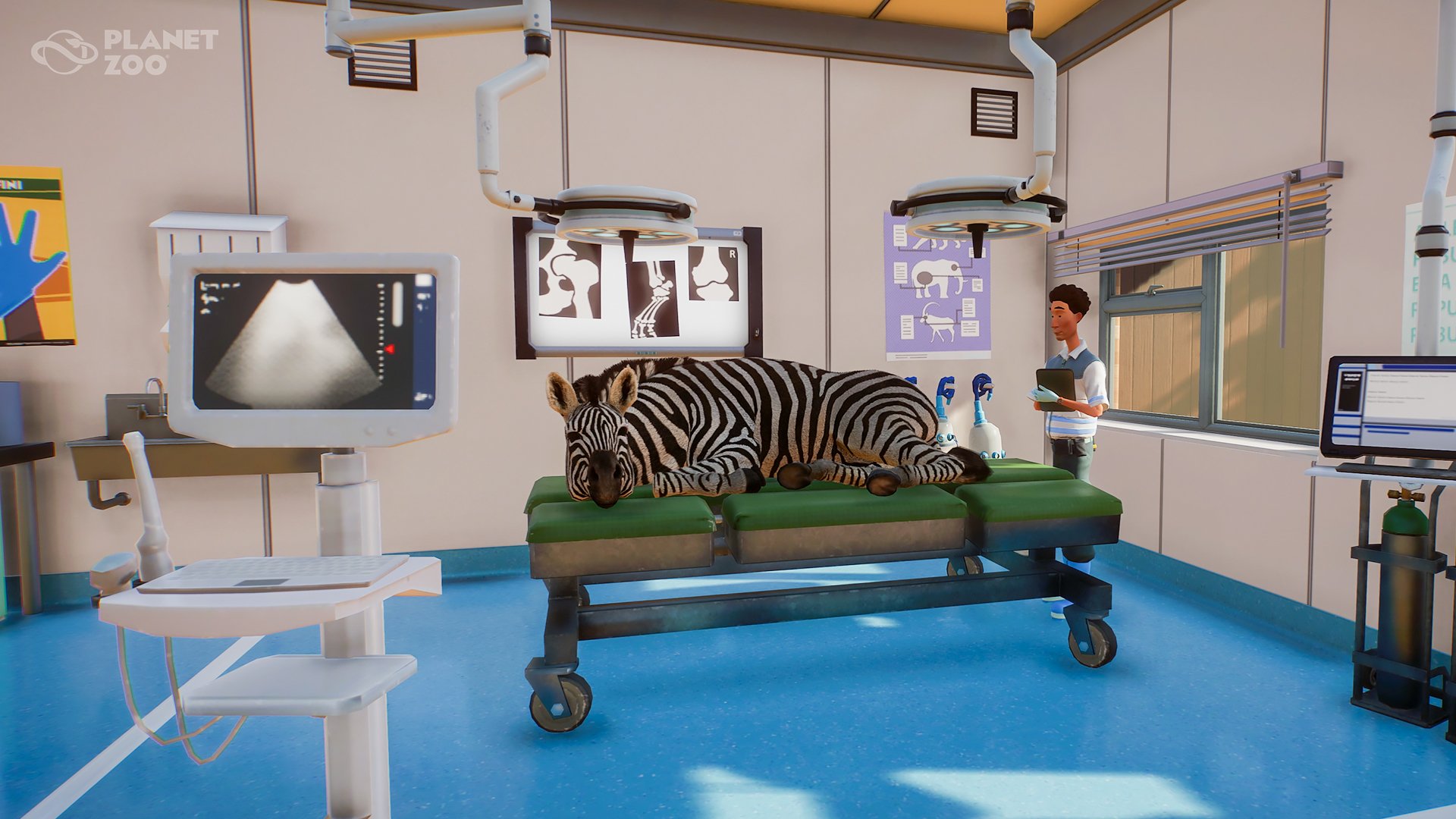 In other news, thanks to our Zoopedia Facts, which you can vote on through our Zoopedia Fact polls on social media on Wednesdays, we revealed lots of new information about the animals in game this month! Did you know:
Bengal Tigers have the largest teeth of any cat species, with canines up to 90mm in length.
Lesser Antillean Iguanas can see in ultraviolet.
Zebra herds move to follow the rain and may migrate up to 1000 miles to remain close to food and water.
If you'd like to learn more about your favourite animals, make sure to vote through our Zoopedia Polls!
And of course, we cannot finish the Catch Up without making sure you didn't miss our latest reveal: the Aardvark!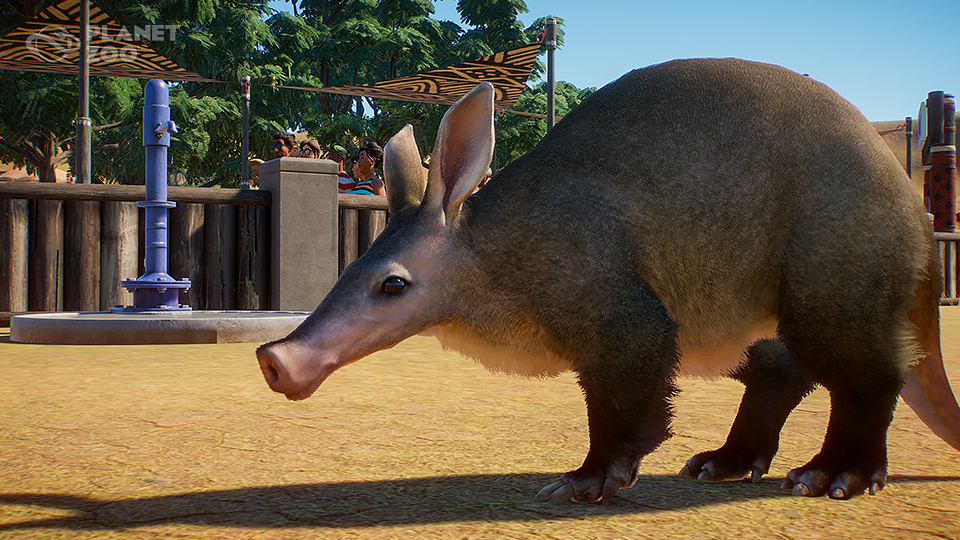 The Aardvark was revealed in our new Developer Diary, which we posted to YouTube earlier this week. In this Developer Diary, we highlighted the work that goes on behind the scenes when developing and publishing a zoo management simulation game. Make sure you have a watch to see new behind the scenes footage, and to meet some of the developers on Planet Zoo!
That's it for this months catch up! Thanks for celebrating a fully packed month with us, and we will see you in September!