As soon as I knew that we were able to build our own buildings on this game, the first thing I wanted to recreate are different buildings from my local zoo. I tried to build something during the beta but without any success, but now I tried again and finally I have been able to create something
So many buildings to create... but as the first building that everybody see when visiting a zoo is the entrance, I decided to start with the entrance. Barcelona Zoo has two entrances, but as I always use the same, I decided to create that one.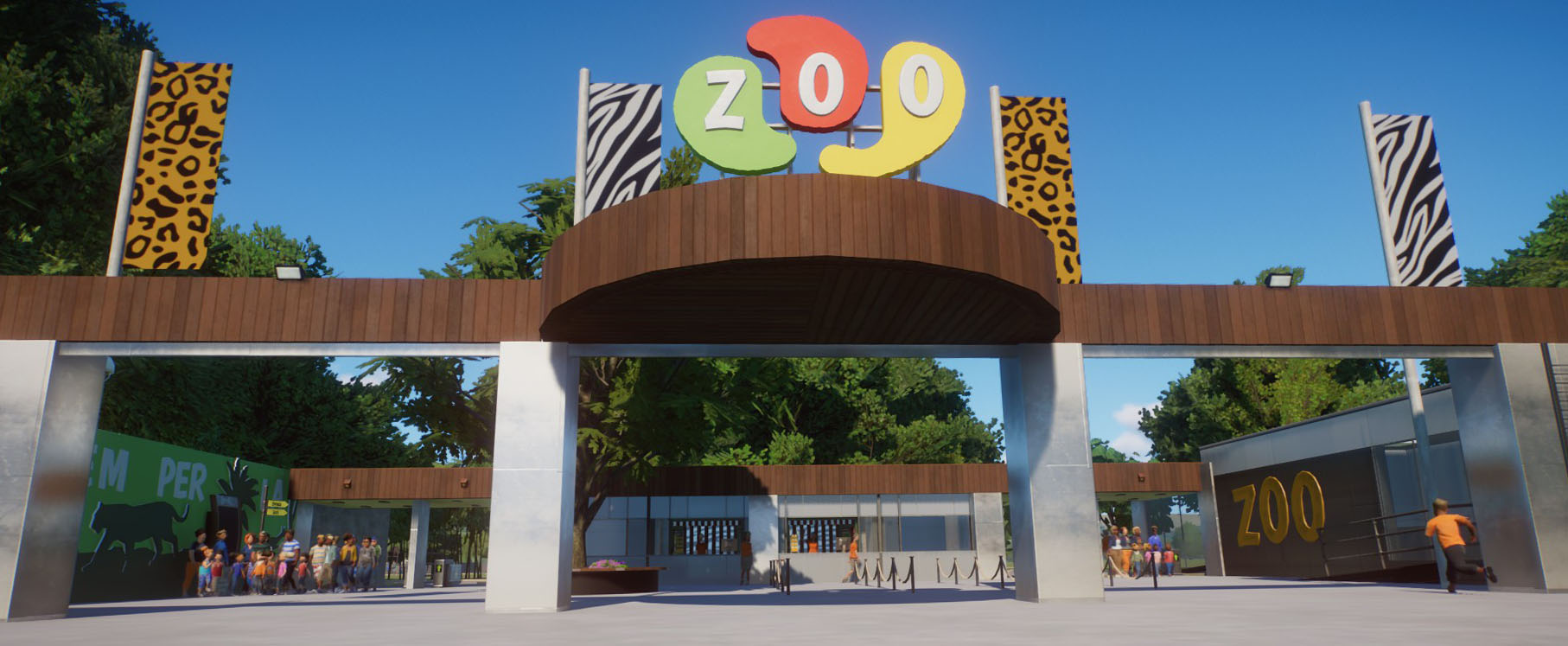 It was my first big building and it contains some design mistakes, but I'll update it.
It is available on steam workshop:
I have many other building to create from that zoo, one already created, but that I'll show later
Last edited: