I have to share what I created today!
A big pastel cake with lots of icing and candies!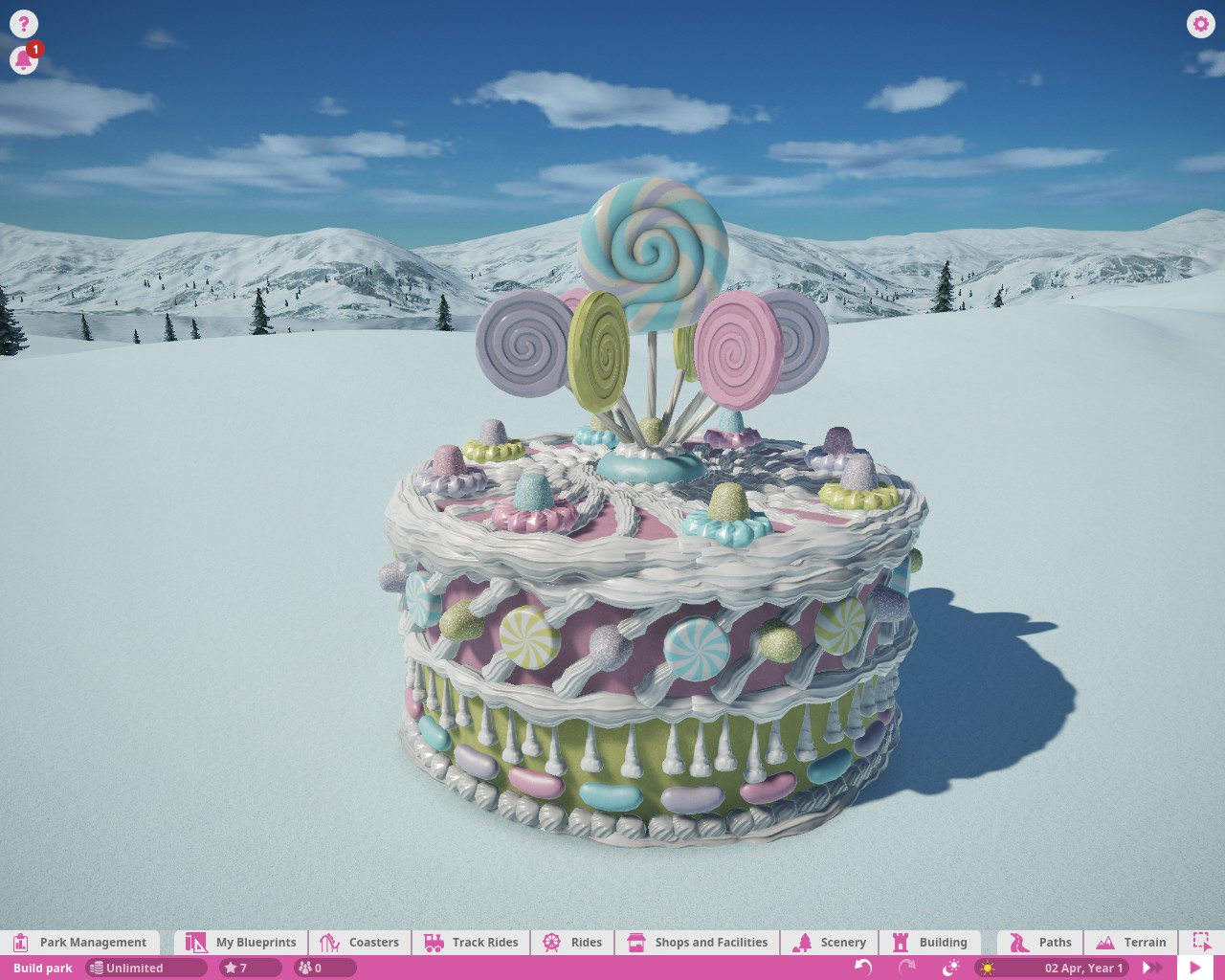 I absolutely love the new scenery pieces. I feel these were created for me with my constant wishing for candyland pieces.
I have made some other CandyLand theme pieces too.
Here's the link to the cake, hopefully it will work.
http://steamcommunity.com/sharedfiles/filedetails/?id=820740011