POS indicates current position based on submitted race time. NA No submitted time. UR Under Review.
DNF Did Not Finish. DQ Disqualified. PEN Penalty. Dots indicate number of BBR's run. Reverse dots indicate a BBR win.
Highlighted records indicate a new time posted during the current period.
Times updated daily, or when I can manage it.
Looking for info on the previous Buckyball Runs?

Click here for the Buckyblog.
Brought to you by...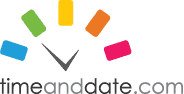 ​
The "Buckyball" Braben Star-to-Shining-Star Memorial Trophy Dash, widely known simply as The Buckyball Run, was an unofficial, unsanctioned spaceship race run from Xiaoguan Hub in Magec to the Vonarburg Co-Operative in the Wyrd system, intended both as a celebration of the Federation Interstellar Star Route System and a protest against strict traffic laws coming into effect at the time.

As it was found out, the newly imposed 9.8c relativistic limit imposed by the Federation Maximum Velocity Law (imposed as an energy conservation measure) was actually slower than the quickest average velocities of point-to-point travels of Commander Ian Buchanan "Buckyball" Braben (no relation) in the first half of the 32nd century. In 3102, Braben flew the route in a Cowell-MgRath model 57 Sidewinder, averaging greater than 12.5c, setting a 32 minute record that stood for nearly 140 years.

Another motivation was the fun involved...
So what is it?
The Buckyball Run is the name of a series of point-to-point rally races through the space lanes of Elite Dangerous where pilots record their best time from start to finish. Commanders can make the run in whatever vessel they have provided it has the jump range. While the top slot usually belongs to the pilot with the deepest pockets, it might not be price, class, speed or range that ultimately determines the best time. (See Buckyball 5 for an example.) Besides, the Buckyball Run isn't just about coming in first, it's about taking the dare. Sidewinders and Haulers all the way up to fully tricked out Anacondas have all made the Run.
So... What's the deal this time?
The Buckyball Run 6
is a checkpoint race, a grand tour of the great capital worlds of the inhabited galaxy; Alioth, Sol and Achenar. It's an event where anyone can come together and compete without animosity, regardless of where they're from. We're setting the example, providing a symbol of peace, unity and hope in these trying times when it seems like we're all just one jump away from war.
Or at least we were until those bureaucratic slagheads in Alioth, Sol and Achenar decided their systems were just tooooo fancy for the Buckyball. Really? Permits? There used to be a time when a Commander was free to set his or her own course in this universe, but now
THE MAN
says we need a piece of paper to even jump to those systems. Well I told them I'd get a whole roll for them the next time I went to the lavatory, but all that did was get me fined 630,000 credits and banned from all three systems. But what did they expect? I already had the bumper stickers printed up and everything.
Psh... Permits. So screw 'em. The Buckyball Run goes on. We'll just have to do a little swerving is all. And the Duvals? President Halsey? Whatever yahoo is in charge of the Alliance this week? If you're reading this, all of you just lost your after party privileges. You won't be allowed in, even if you bring a bottle. Cuz you need a PERMIT now, and none of you have one. How you like THEM apples, huh?
For everybody else, the
Shotgun Shine,
the Buckyball's official party barge, is in position at the finish line waiting to serve you a drink. As per tradition, the winner buys...
Okay, so what are we doing, exactly?
Instead of the capitals, we're hitting the FREEDOM LOVING independent systems right next door. Start from Froude Ring at STF 1774. But DON'T head to Alioth. Go to neighboring LP 131-66 and dock at Vasylev Vision for checkpoint one. Then launch and cruise on past Sol to Wolf 359 to dock at Powell High. Then, within jump range of the Imperial Capital of Achenar, finish out the race docked at Agartha in scenic Enoch Port. Hit them in order as fast as you can by a route of your choosing, taking screenshots of your dash clock when docked at each port as you go. (example below. No need to crop the picture, though)
What about classes? Do Sidewinders still compete with Sidewinders, and Vipers with Vipers, etc?
Ship modding has made classes irrelevant. We at the Buckyball Run tried to come up with a fair way to segregate racers by ship class, FSD type, cost, hair color, but there's really no way to do it without a whole lot of rules. Rules mean work and since Bucky does all the work around here I do my best to lighten the load for him. So we're gonna keep it as simple as possible. The race will be run in two classes: Unlimited, where you can race whatever you have, from a Sidewinder up to an Anaconda, configured however you like. Strip it down to the bare bones to increase your jump range. Load up with Rares to make a few creds along the way. You might not make first place, but who cares. It's the journey, not the destination. Unless you come in first in which case everybody else is a sucker for thinking they had the mad skillz required to take on the Champion.
But, to truly gauge the piloting skills of the Commanders you need a level playing field. I give you...
The Sidewinder Challenge
​
To give pilots a chance to test their skills against other pilots instead of their bank accounts, we're bringing back the Sidewinder only class. With multiple ship ownership, this is a lot easier than back when you had to sell your baby to race a Sidey. It works like this: at Froude Ring, purchase a stock Sidewinder. (Talk to Sheila Swerski down at Swerski's Shipyard. She'll make you a good deal. Mention the Buckyball and get a free pair of fuzzy dice or pine tree air freshener, your choice.) Fit your stock Sidey with an A2 FSD. The whole package will run you less than 200K. Strip out the loaner pulse lasers to increase jump range. After that you can't change, remove, or add any other component. That means no fuel scoop, no thruster upgrades, no downgrades to remove mass, or anything else. You have to dock in order to refuel. Where and when is up to you. The purpose of this race is to put all your piloting skills to use: navigation, supercruise management, docking, the works. May the best pilot win.
Here's what your Regulation Sidewinder should look like at launch:
If you've got a Sidewinder but don't want to follow these restrictions you can of course run it in the Unlimited class. It'd be cool to see exactly what a tricked out Sidey is capable of.
How long does this take?
Well the race is something like 250 light years total. Factor in refueling, you're looking at anything from 15-20 minutes in a long range ship up to an hour for a regulation Sidewinder.
An HOUR? Ain't nobody got time for that!
That's why it's called the Sidewinder
Challenge.
You've read down this far. Don't wuss out now.
Anything else?
Screenshots will verify the racers' times. Take one before you launch and one each as you land at each of the three checkpoints. The difference between the time you launch at Froude and when you land at Enoch will be your time for the race. You will also need to provide a screenshot of your vessel in the Outfitting screen showing the internal configuration and performance stats.
Pilots recording video of the race do not need to take screenshots provided the recording shows the clock at takeoff and landing at each checkpoint as well as the Outfitting screen as outlined above.
The deadline to submit times is 23:59, Sunday, 25 January 3301 game time. You make as many attempts as you like. Open play and Solo times will be logged separately. Please note open or solo play when submitting your times.
So, to participate in the Buckyball Run 6:
The Important Stuff (How to register and race)​
Post your intent to race in this thread, or if you are not a forum member, email

(bucky at electricz dot net)

with your info. List the following:

Your commander's name (if different than your user name)
Ship Name
Ship Type
Your answer for the Official Buckyball Question of the Race: "Who would you want if you could name anyone as your copilot?"

Make sure your ship is in tip-top shape at

Froude Ring in the STF 1774 system.

Make repairs, remove any excess mass, get it configured how you want it for the race. You should have at least 13 ly jump range to make the trip.
Open the Outfitting screen and hit F10 for a screenshot of your ship. Be sure to capture Power Plant, Thruster, FSD and Distributor statistics. You will send this with your race time submission.
Make sure you are on the surface and prepare for launch. If you start your clock in the hangar you'll be unhappy.
Hit F10 to take a screenshot or start your video capture, showing your location and time. You need it in order to qualify your run.
Launch and get going, champ! The clock is ticking!
Navigate your way to these checkpoints in this order. How you get there is up to you:

LP 131-66, Vasylev Vision

(near Alioth)

Wolf 359, Powell High

(near Sol)

Agartha, Enoch Port - FINISH

(near Achenar)

Hit F10 to screenshot as soon as your dash clock comes up, showing your time and location.
PM me links to your screenshots. There should be five total: your ship's configuration plus the four checkpoints. Don't post them in this thread. If you recorded video, send me the link.
With your screenshots/video, include the following information:
Sit back, relax, have a drink or two (Bucky makes a mean martini!) and share tales of your race with your fellow Buckyballers for them to admire or ridicule as they see fit. Or, if you think you can do better, head on back to STF 1774 and do it again! You could even pick up some rares on the way to make it worth your while...
Submissions for race times will be accepted until 23:59, Sunday, 25 January, 3301 game time. If you are not a member of the forum and would like to participate anyway, email your links and route info to
(bucky at electricz dot net.)
Sounds doable. Anything else?
We try to keep things informal and friendly during this thing. You can run as many times as you like, and your best time will be recorded for each class: Unlimited/Sidewinder/Open/Solo for a maximum of four entries. Make a note of your route list, but don't share it until the very end. When the race period is over, I will post the collected times and a summary of the race, and pilots can share their screenshots, vidoes, routes and tactics with the world.
Important Rule Change for returning Buckyballers:
In previous races, if you destroyed your ship you had to start over. This was put in place way back in the day when respawning would always put you at Azeban and could be used to skip ahead depending on the position of the start and finish. Now, you restart at your last docking point which is its own penalty. So ship destruction is no longer grounds for a restart.
So what's to keep me from faking my screenshots or lying about my ship's configuration?
I can't stop you. Not at all. There are all kinds of ways you can cheat on this. But there's no prize for winning this race other than doing it. In the real life, earth-bound Cannonball Run the competitors were doing it just for the hell of it, and "there was a gentlemen's agreement that the vehicle entered would be driven the entire distance, not having it transported on another vehicle, nor having an identical second vehicle hidden near the finish, etc." That's the spirit of this little exercise. How fast can you make the run, using only your piloting skills the ship you've got? There's no need to cheat because what would that get you? Besides, cheaters make Bucky sad. Don't be that commander. Nobody likes that commander.
Thanks for the lecture. Anything else?
Nope, that about does it. There's a FAQ in the next post.
Ladies and gentlemen, start your engines. You may launch at any time. The
Shotgun Shine
has already departed for Agartha and the bar will be open by the time you dock. Good luck, Commander!
EDIT: Well apparently the forums now merge two messages together after the same poster posts, so I'll have to wait until someone else comes along to post the FAQ... That's OK. I'm patient...
Last edited: