Community Manager
Frontier
Hello Park Managers!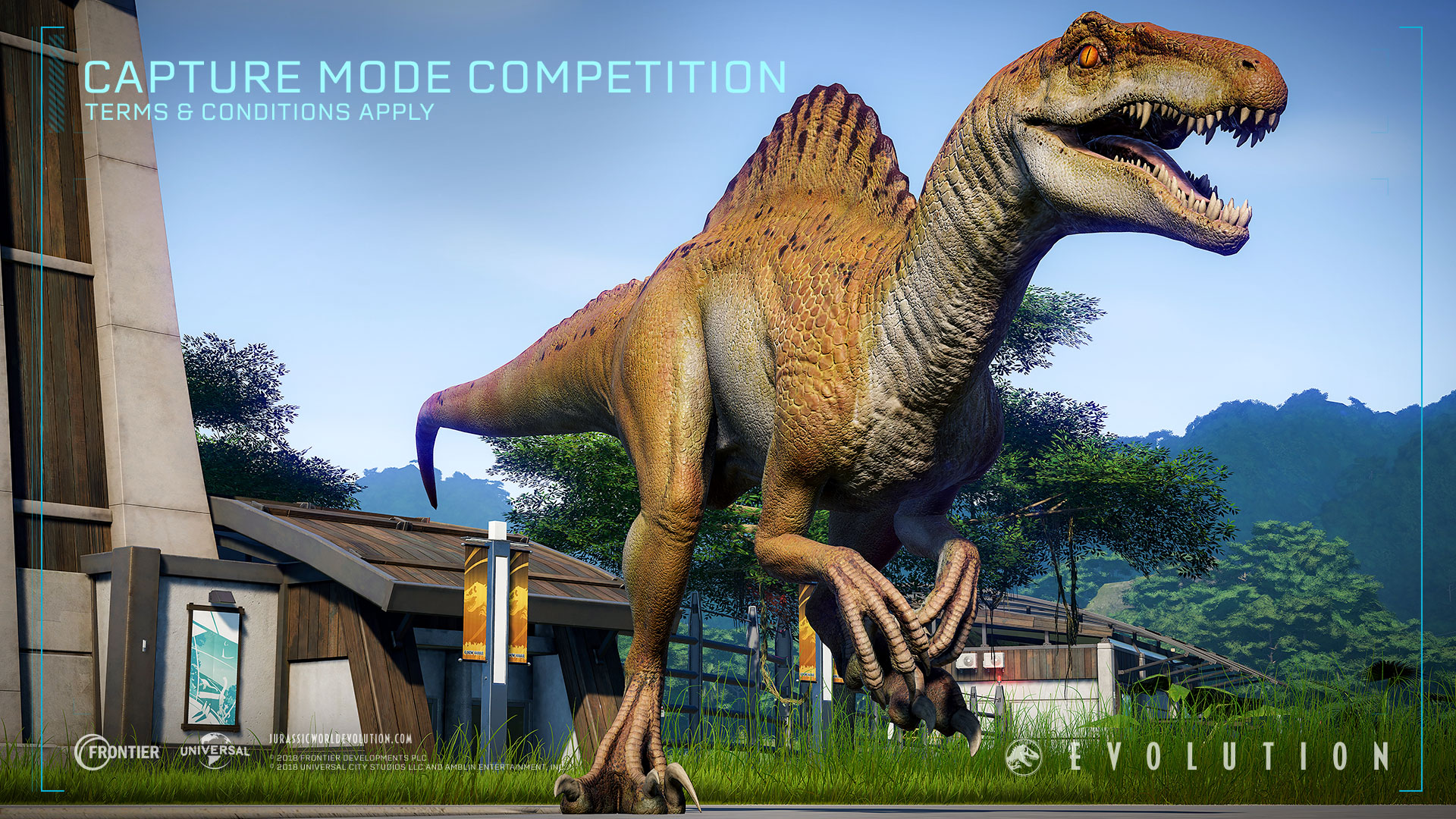 As of Update 1.7, Capture Mode is here and with it a brand new opportunity for you to get your hands on your own copy of
Jurassic World Evolution: Carnivore Dinosaur Pack
! We're giving you the chance to win a copy of this new content on the platform of your choice when you unleash your creative skills upon Jurassic World Evolution...
Taking part in the competition is simple: using the new Capture Mode, take a photo of the dinosaurs in your park and send it to us. We're looking for the most eye-catching and dynamic photos, so composition and capturing the right moment are key. Grab scenes of your predators on the hunt, your herbivores enjoying life, or a Gallimimus trying to square off against a goat. We're excited to see what creative scenes you will be capturing!
The competition closes on
Sunday 5th May at 11pm
UTC and we want you to send your photo via email to
community@frontier.co.uk
with the title 'Jurassic World Evolution Capture Mode Competition' before the competition closes. The winner will receive a digital code for the new
Jurassic World Evolution: Carnivore Dinosaur Pack
on a platform of their choosing.
Competition rules:
Your photo must be achieved using the Capture Mode feature;
You must not edit your photo;
Your photo must feature at least one dinosaur;
Your photo must be submitted via email to community@frontier.co.uk before Sunday 5th May 2019 at 11pm UTC;
Your photo should be sent as either a JPEG or PNG;
You must abide by all Frontier rules;
You must abide by the Competition Terms and Conditions here.
We look forward to receiving your amazing entries!