So since watching the special episode of Koali Zoo on Tuesday, I've been thinking about Mike calling the new monkeys "Cappuchino Monkeys". I found it so cute that even though coffee is not what the guests want in the jungle, I had to build the Capuchin Café in the South American section of my zoo! It's my first real attempt of an indoor and two storied building (= terrace) and I'm rather happy with the outcome, though feedback would be appreciated! Of course, the enclosure with said monkeys is just around the corner (the one with the glass tunnel). It would have been even cooler to incorporate the café into the habitat and make the monkeys run around in it, but it was too late for that when I got the idea. Next time!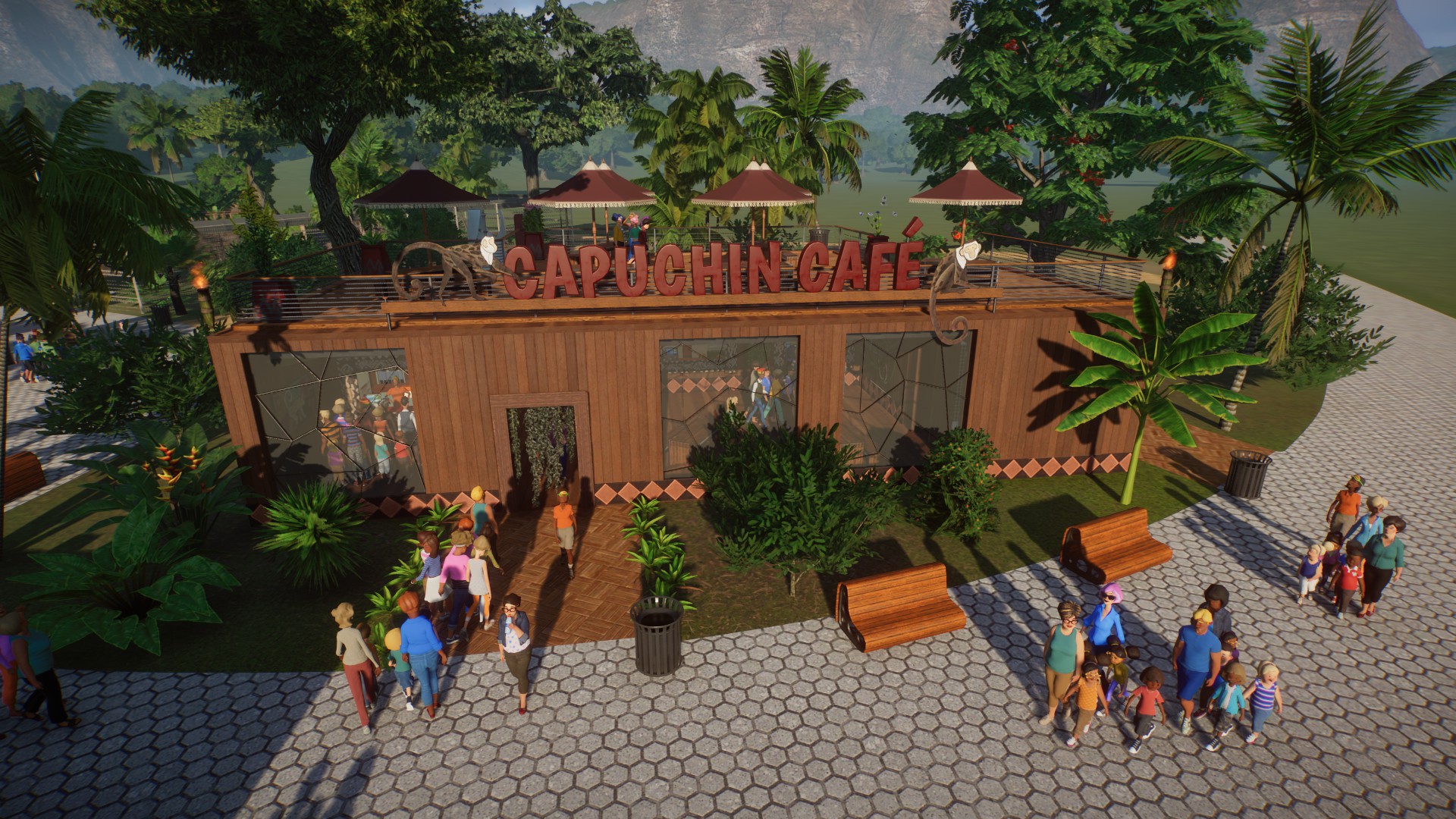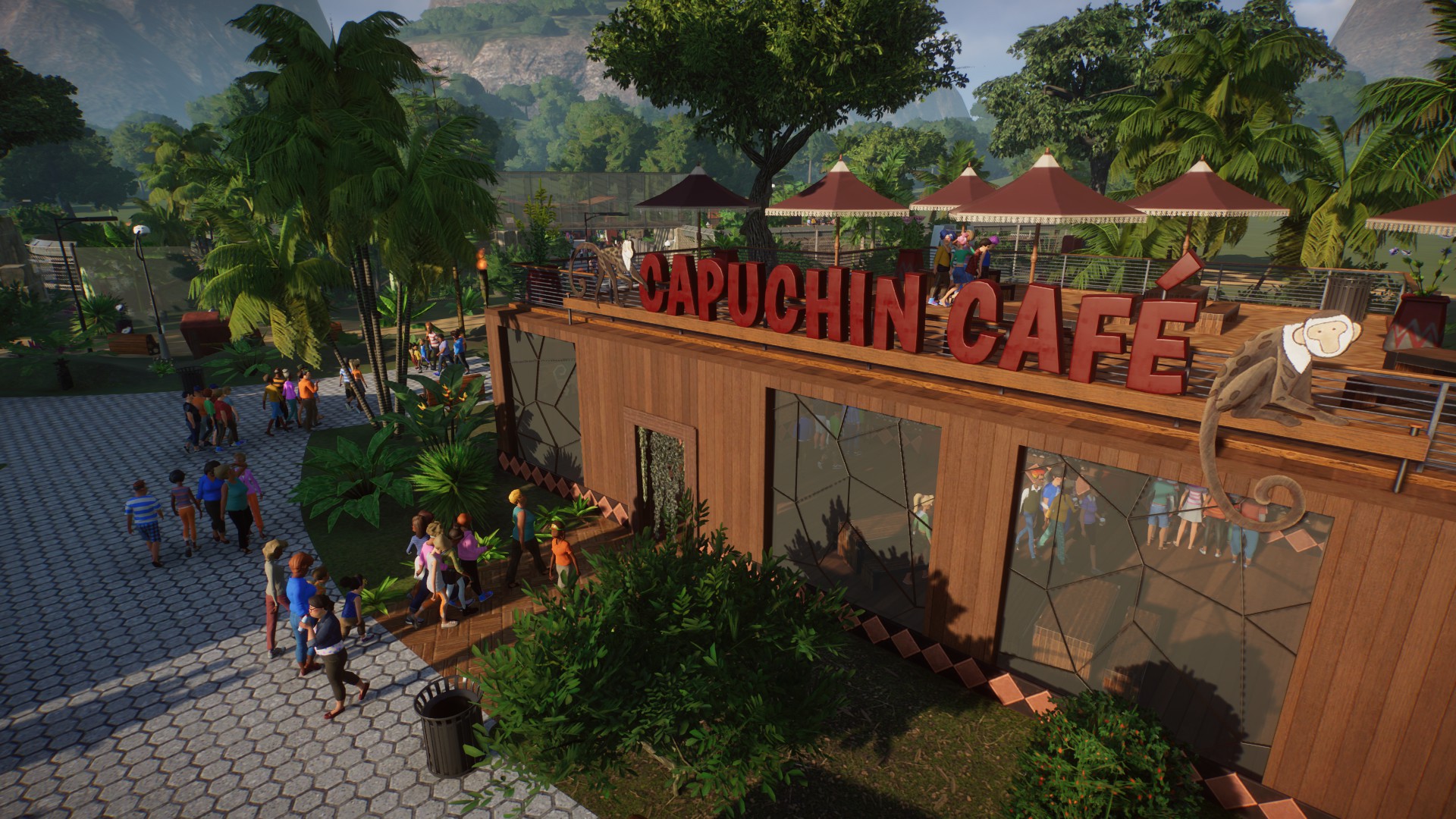 Inside, there are Streetfox Coffee, Just a Momento, Mexelente and Pipshot Water and a toilet.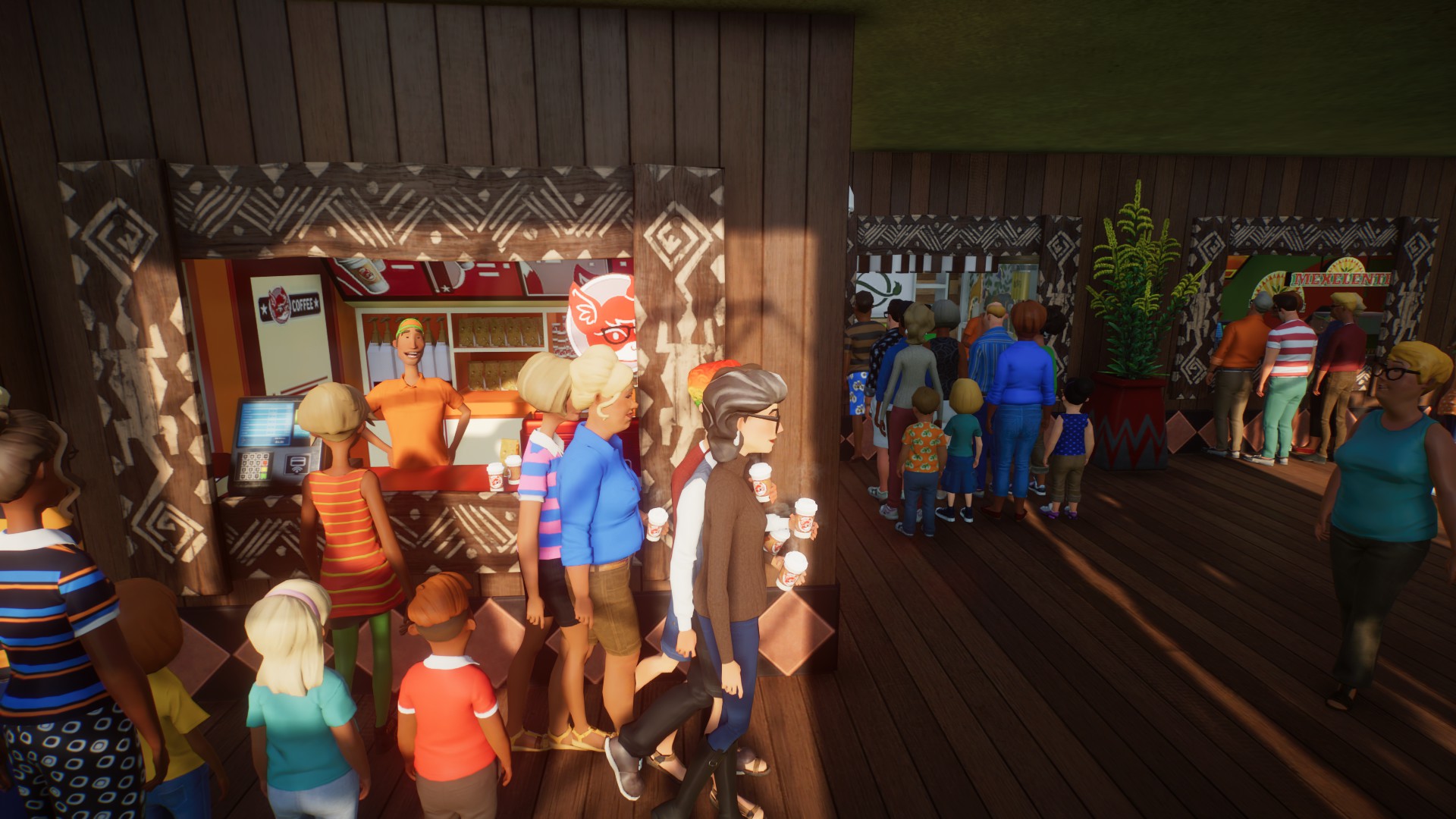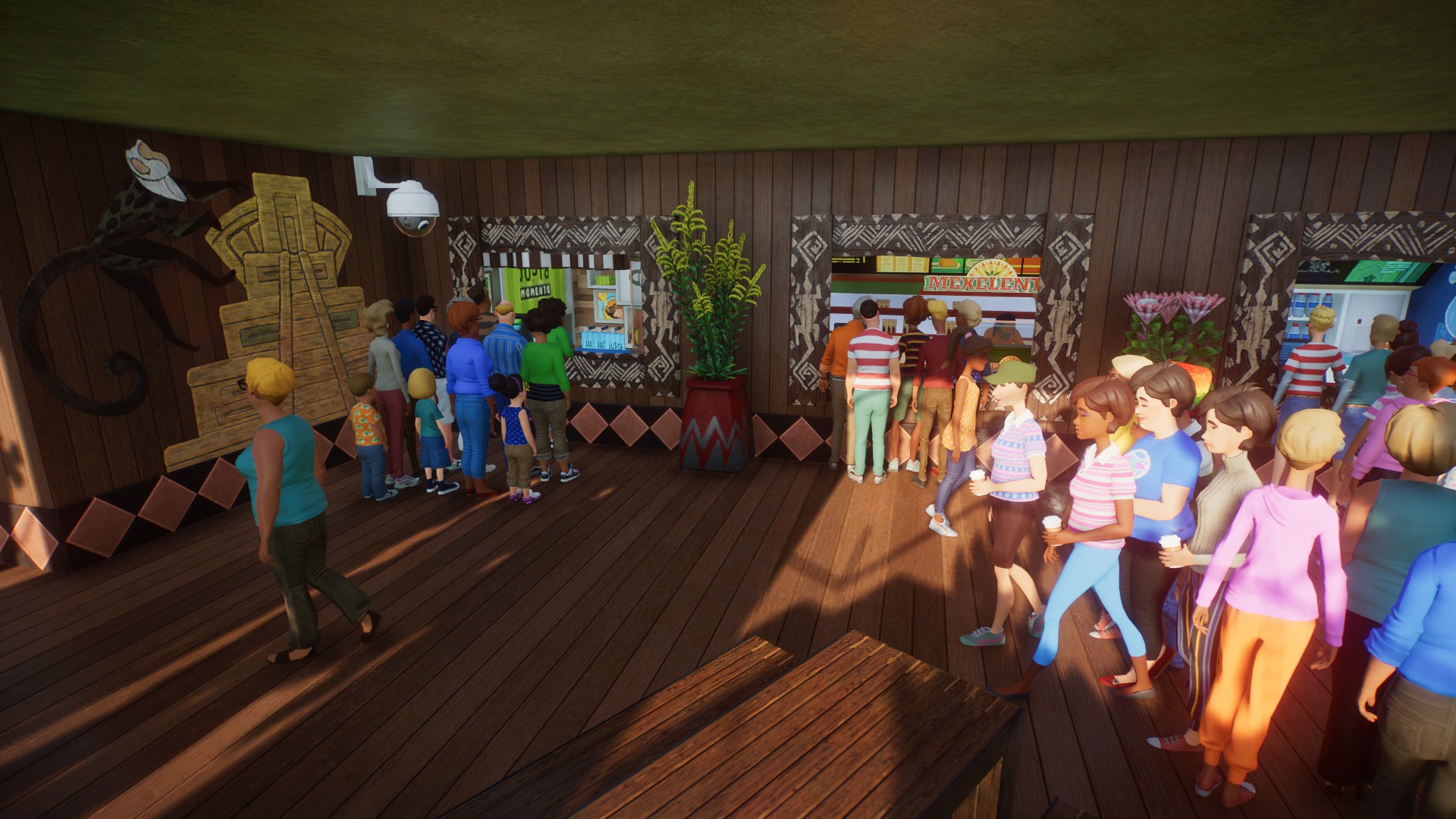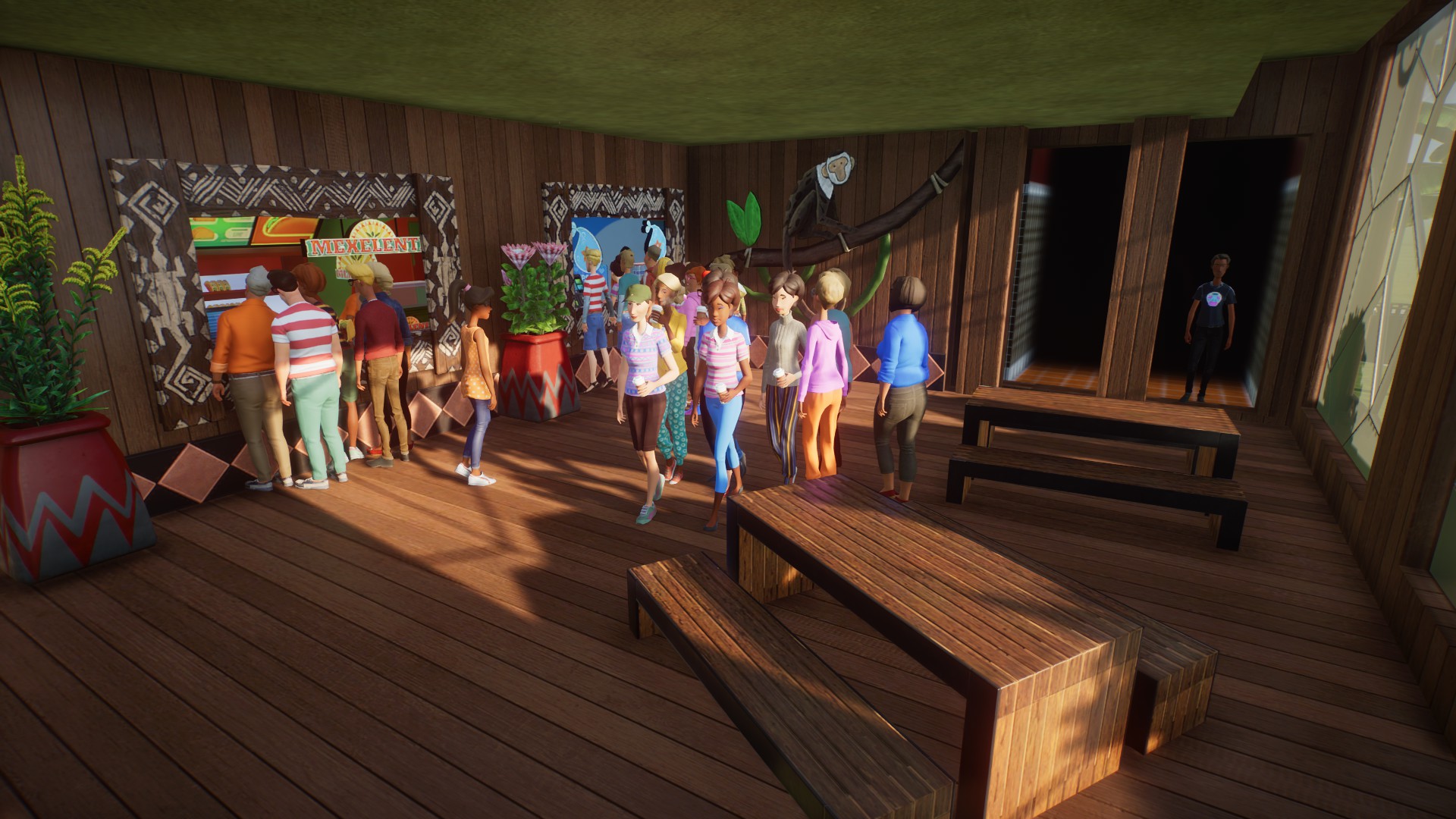 I forgot the ATMs, so I hid them on the way to the terrace.