Community Manager
Frontier
Hello coaster friends!
Spring is in the air and that means that around the world, theme parks are re-opening for the year ahead. We can't wait to get back to our favourites and we know many of you can't either.
We are delighted to announce we have partnered up with Carowinds in North Carolina to bring you the
Copperhead Strike
! This 50mph twisting and looping coaster train is beautifully themed like the original American hot-rods. It packs a real punch with its double launching track layout, which boasts an inverted top hat, two 360 loops, a corkscrew, and a unique jojo roll straight out the station. The track has been faithfully recreated from its real-life counterpart's technical specifications, so it's as close as you can get to riding the real thing!
You can soon experience it in Planet Coaster, but if you cannot wait, then watch the amazing new trailer here:
The Copperhead Strike coaster will be available to all of our friends for FREE and to celebrate, Community Managers Chanté and Bo will host a livestream with Carowinds Rep Lisa Stryker on 10 April 2019, at 6PM UTC on the
Planet Coaster YouTube channel
. Also keep an eye on our social channels this week for some exciting giveaways such as Carowinds Park Tickets!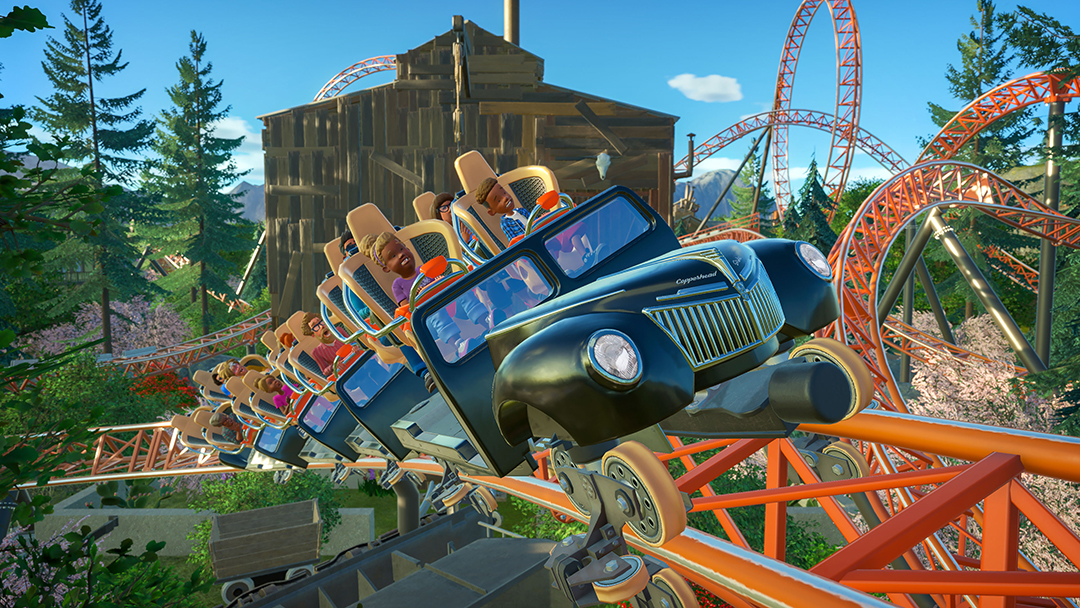 We are also overjoyed to announce the
Classic Rides Collection
, which will be arriving alongside the free 1.11 Copperhead Strike update on
16 April, 2019
! Similar to our last content collection, this one will have
nine
new rides for you, one of which with two variations. Make sure you keep an eye on our social channels over the next few days, as we have exciting ride reveals that we cannot wait to share with you all!
Chanté