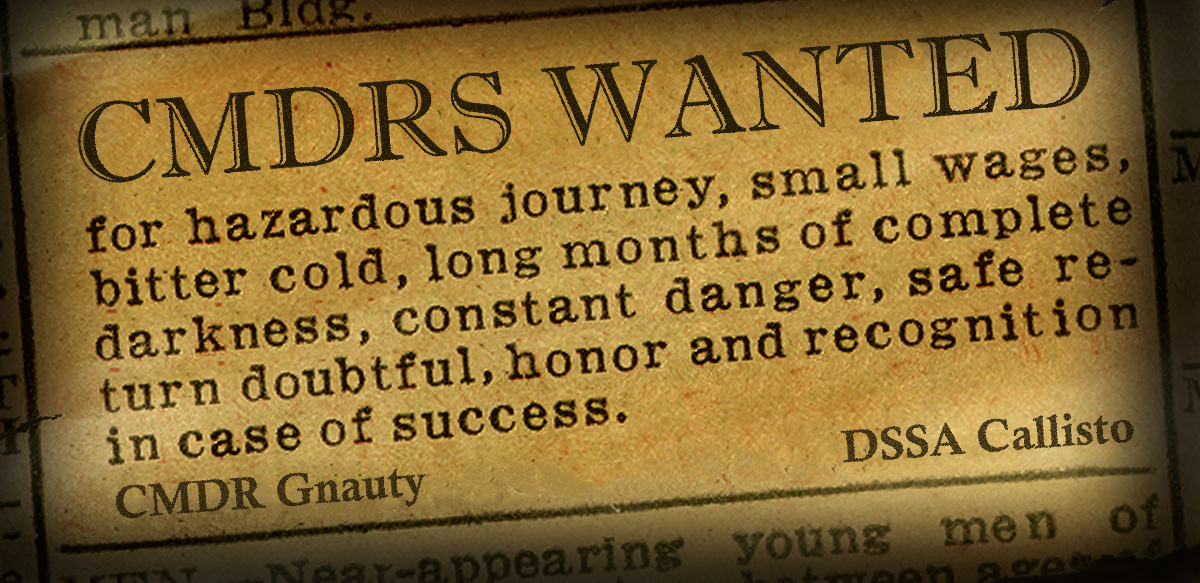 Expedition Summary
Goal:
Fleet Carrier Deployment
Launch Date:
TBD, 1-3 days after release of Fleet Carrier content
Expected Duration:
3-4 weeks
Route:
Alcor (Bubble) -> Explorer's Anchorage -> Arcadia Stream
Roles:
Mining, Exploration
This is one of the first expeditions to permanently deploy a fleet carrier into deep space. Part of the Deep Space Support Array, the
DSSA Callisto
will deploy to the northern half of Arcadian Stream. We are now recruiting expedition members to support this mission.
Sign-Up Form
https://forms.gle/37MqRhLexfdaTZBq8
About the DSSA
The
Deep Space Support Array
is a project to deploy a network of support carriers all over the galaxy to help explorers in their deep space travels. These carriers will remain in a fixed and public location for at least a full year with repair and other services open to all. Beacons in the profound night, they will provide safe harbor for anyone in need.
Expedition: DSSA Callisto's Respite
The DSSA Callisto will take part in a group carrier launch event from the Alcor system, in the Bubble, within one to three days of the fleet carrier release in June
Our route will take us, via carrier, from the Bubble to Explorer's Anchorage station in the Galactic Core where we will participate in a mining op to refuel DSSA carriers
We will then proceed to the northern half of Arcadian Stream, again via carrier, and begin scouting systems to find an optimal location to deploy the DSSA Callisto
A final mining op will top-off our carrier's supply of tritium, to support other carriers, and Callisto will officially deploy as part of the Deep Space Support Array
Services offered by Callisto will include: Refuel, Repair, Armory, Shipyard, Outfitting, and Universal Cartographics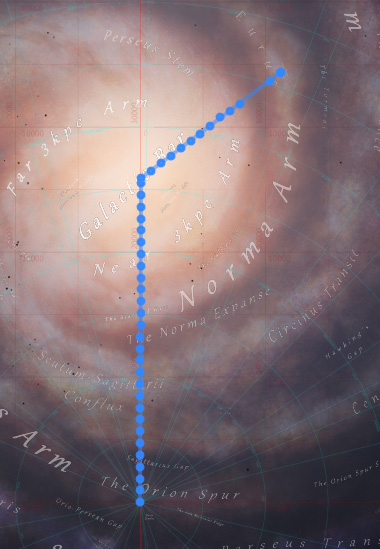 Expedition Member Benefits
Take part in ED history by helping to deploy the DSSA
Hang out with a relaxed, casual, and friendly group of explorers and miners
Optional side trip to visit the galaxy's supermassive black hole at SagA
Pre-expedition support for members of all experience levels, including engineering upgrades and earning credits
Expedition Member Responsibilities
Primary Responsibilities

Scouting/exploration to identify deployment system and local points-of-interest in Arcadian Stream
Participate in expedition mining ops to fuel carriers

Secondary Responsibility
Post-Expedition Opportunities
Expedition members are welcome to operate and base out of the DSSA Callisto, should they wish
Paid mining opportunities may arise as carriers stopping at Callisto refuel from her supply of tritium
Members may continue to other expeditions, return to the Bubble or Colonia, or set off on their own explorations
Membership Requirements
Sign-Up Form (handy repeated link, same as above)
https://forms.gle/37MqRhLexfdaTZBq8
Note: Expedition details subject to change based on beta revisions to fleet carrier functionality



Last edited: