Community Manager : Elite Dangerous
Frontier
Greetings Commanders!
It's me, the '
unofficial Zac Cocken
' aka Sally Morgan-Moore, coming to you live (depending on when you read this) with this week's Commander Creations thread, celebrating mass creativity from a special selection of top picks to catch the eye over this past week in Elite Dangerous social spaces!
Now listen, if you see anything in here which has been shared before or is really old - don't shout at me. I thought they were cool, this isn't my usual forte in here, but I've enjoyed it all the same.
Without further ado!
CMDR RealDanFitz: Commander Christmas Decs.
Twitter:
https://twitter.com/realdanfitzy
These have been all over the Twitter timeline this past week and even though we are still in November - I'm not even mad about it. I could never be mad about Elite Dangerous tree ornaments, even if they came out in May or something.
Dan has clearly been seriously busy in the spirit of Commandery-Christmas time, producing these incredible hanging ornaments of ships (and a Thargoid) for us all to gaze upon and get very jealous about (just me?). There are even
"Fine glitter rose gold paint"
ones...
HERE
(I just...I can't look anymore. I can't tell you how much I need these).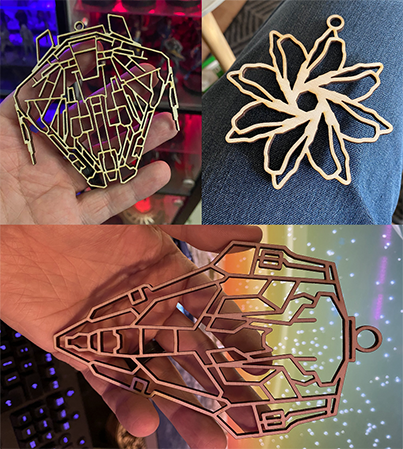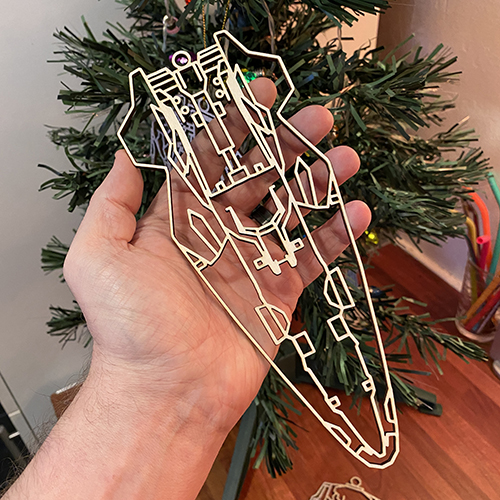 Karl Culleton (Shared by CMDR Griffstar): Extreme CraftsmanSHIP!
Twitter:
https://twitter.com/KarlCulleton
/
https://twitter.com/CMDRGriffstar
Commander Griffstar has to be, quite possibly one of the luckiest Commanders to ever roam the galaxy as this week they shared not one, but TWO raffle win prizes that arrived, created in the
@huttonorbital
shipyards by the ultimately skillful Karl Culleton! The details in these ships are absolutely incredible! I honestly wish I had this kind of finesse to anything manual craft like this!!
Karl is an incredible soul for making these prizes for community event raffles like Lavecon and ECM, all in aid and awareness of
Special Effect
charity,
Hearing Dogs for Deaf People
and more (like
this one
from back in 2020!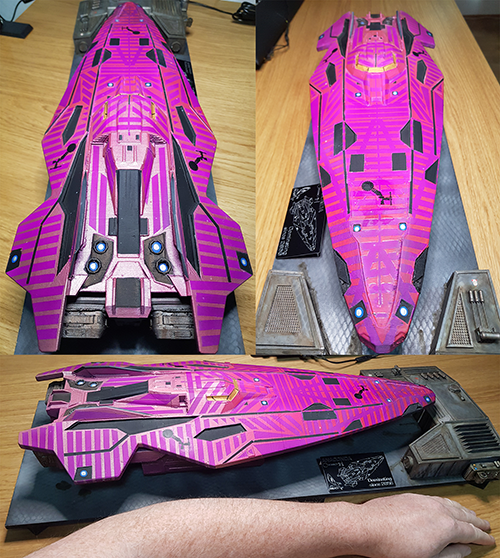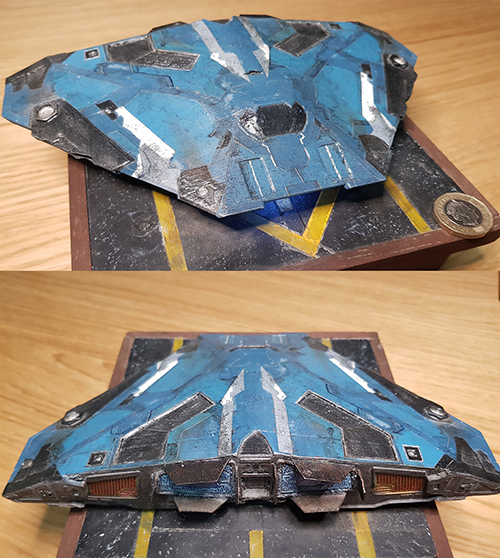 Commander Exorcist: Congratulations on 'Out There 100'!
Twitter:
https://twitter.com/cmdrexorcist
Episode 100:
https://www.youtube.com/watch?v=YjT2BVEPjUo
The music entirely got me...The first few notes actually, seriously set me up to be emotional for the remainder of the day.
Extending all of our Congratulations to the wonderful Commander Exorcist this week, in celebration of their 100th episode of 'Out There'. Commander Exorcist has brought us 'goosebump worthy' documented journeys each week, sharing their journey with us among the stars. This episode is as incredible as the rest (but somehow made me cry more...).

Fly safe, Commander!!! Again,

Episode 100:
https://www.youtube.com/watch?v=YjT2BVEPjUo
.
Commander FOSDYKE: Concept in the bag!
Twitter:
https://twitter.com/CMDR_FOSDYKE/
ArtStation
:
https://www.artstation.com/tanaka13200
"Some little fireworks anyone?", says 'Fossy' (I'm a big fan of FOSDYKE on Twitter and often Reddit shares, so naturally I've shortened their name a bit). This creative Commander continues to wow us all on social channels with mini Elite and Sci Fi themed fanmade concept art.
This awesome case was actually teased some months back but was shared around on social fairly recently, showcasing their developing skills in textures and maps for 3D objects.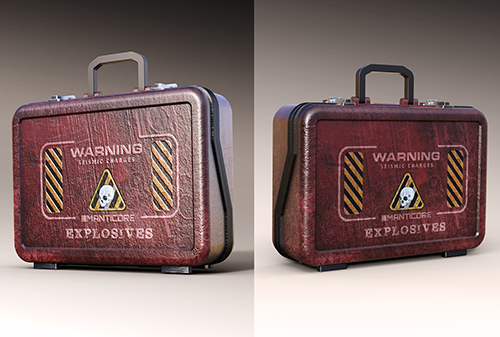 Commander Warlord / The 12 Ronin: 3D-SRV
Last but by no means least (please, if CMDR Warlord has any social channels for me to share, can someone comment in please? I've fallen at this hurdle and can't seem to hunt any out!
So yes! Last weekend was the long anticipated 'Dinner With The Devs', whereby Gavin (aka Commander Warlord) showed up with a mystery box which Arthur couldn't open until our bellies were full.
What lay therein was an absolute masterpiece of a FULLY printed model of our beloved SRV, with many moving parts - just like the real thing (just smaller and less dangerous)!!
It was so nice to be able to meet Commanders in person once again and to recieve gifts such as this for the team too? Well...Once again, an amazing example of our Community o7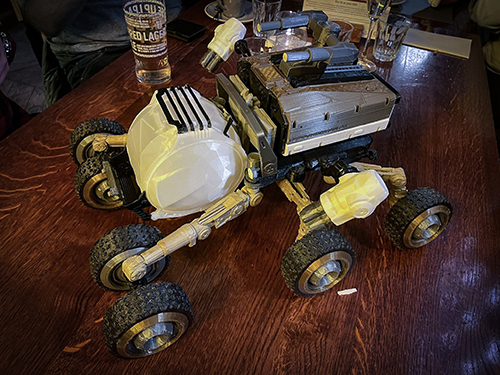 And that about wraps things up for this week's 'Sally takeover' of Commander Creations!
Zac will be back next week to spotlight more amazing moments and makes.
​
Don't forget - keep tagging your crafts and happenings with #CommanderCreations on Twitter, Reddit - wherever else. Sorry this week has been pretty "Twitter-centric", but most of these can also be found on Reddit actually too! Love seeing everyone get as excited to share these kinds of things all over the place once they're out there!
Have a fantastic day and weekend ahead, Commanders o7