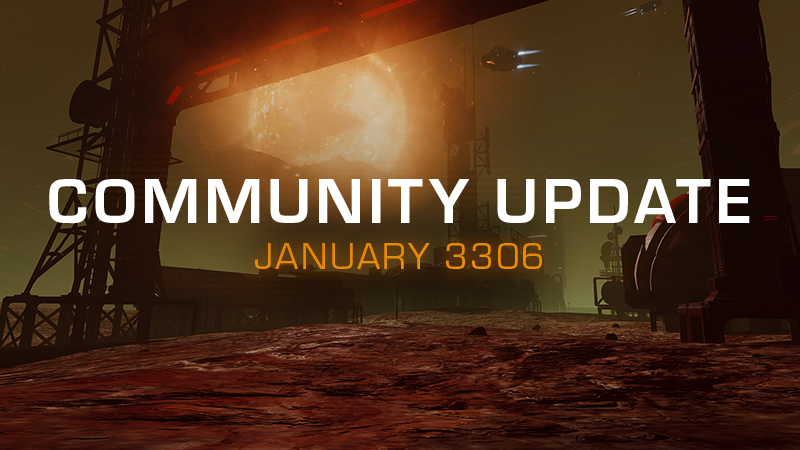 ​
Greetings Commanders,
Happy New Year!
As we enter 3306, we would like to tell you about the next update coming to Elite Dangerous!
Thanks to all the commanders who joined in the beta back in November, we're happy to announce that the January Update will be launching on the
14 January
!
As we mentioned back in October
, the first half of this year's updates will be focused almost exclusively on Fleet Carriers and fixing as many high priority bugs and issues as possible, ensuring that the game runs as smooth as a freshly-purchased Cobra MkIII. To be clear, this means that Interstellar Initiatives/Community Goals will be on hold while we focus on the subsequent series of updates and betas that will be coming over the following months.
Much like the January Update, these updates will be accompanied by an open beta, allowing commanders to jump in and see the content before it's released, as well as help us identify any major issues or bugs. We'll be providing more details about all of these updates in the near future, so keep an eye on all of our usual channels.
The team are hard at work on the next major milestone coming to Elite Dangerous at the latter end of this year and,
as also mentioned in the previous post
, we'll be ready to start revealing more about this after the Fleet Carriers update. We know you're keen to hear more, and we're excited to be able to show you what's to come!