31/10/2019 - ¡Concurso Cuenta una Historia de Fantasmas! [CONCLUIDO]
((Traducción no oficial, por lo que es susceptible de contener errores. Por favor, si alquien ve alguna equivocación, o algo que se deba cambiar para mejorar, que me lo diga y se modificará. Para obtener una información completamente fidedigna se debe acudir al hilo oficial en ingles.))
- - - - - - - HILO OFICIAL - - - - - - -
Tell a Ghost Story Competition!
https://forums.frontier.co.uk/threads/tell-a-ghost-story-competition.527644/
- - - - - - - - - - - - - - - - - - - - - - - - -
​
¡Saludos Coaster amigos!.
¡Es Halloween y para celebrarlo os damos la oportunidad de ganar el paquete de Planet Coaster que elijáis en nuestros canales sociales!.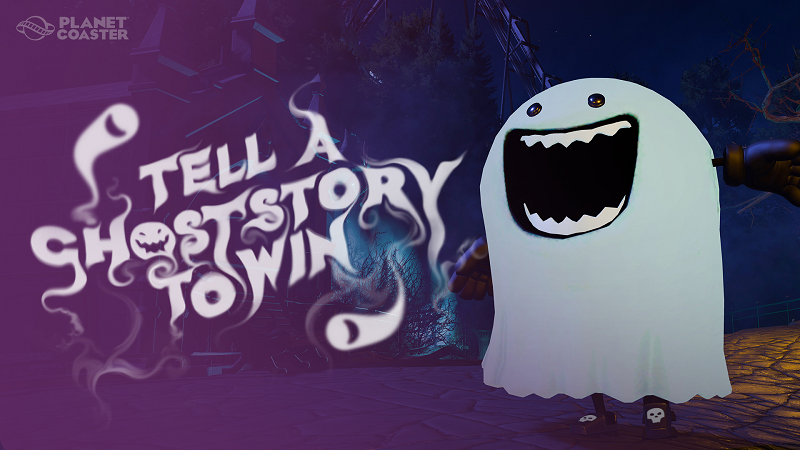 ¡Todo lo que tenéis que hacer es dirigiros a
Facebook
,
Twitter
o
Instagram
y responder a las publicaciones de 'Tell a Ghost Story to Win' con una breve historia de fantasmas con la temática de Planet Coaster!. La historia debe ser corta y lo ideal es que quepa en 280 caracteres, aunque puede ser un poco más larga en Facebook e Instagram. También podéis participar a traves del foro como respuesta a
este mismo hilo
. El ganador será contactado por mensaje privado el Lunes 4 de Noviembre.
Habrá un solo ganador para todos los canales.
Reglas
Debe seguir todas las reglas de Frontier.
No debe contener contenido ofensivo.
Debe enviarse como respuesta a las publicaciones designadas como 'Tell a Ghost Story to Win'.
Debe presentarse antes del Lunes 4 de Noviembre.
Debe tener alrededor de 280 caracteres.
Last edited: