Heads up that
Crusader Kings II
is "free to play" on Steam right now:
https://store.steampowered.com/app/203770/Crusader_Kings_II/
Source: https://www.youtube.com/watch?v=aJvT_dku290
Not sure if it's Free-to-play forever, or just for this weekend to coincide with their PDXCON event - so people may want to install it now if it's of interest!
For PDXCON CK2 Is Free To Play!
We are thrilled to announce that to celebrate PDXCON Crusader Kings II is Free to Play! Here is your chance to get your hands on our cult medieval grand strategy game
Edit - The Paradox site seems to indicate that it IS free to keep :
Crusader Kings II is officially Free to Keep and now features the Monarch's Journey! The Monarch's Journey is a new way of exploring the world of Crusader Kings and will help you earn cosmetic add-ons for Crusader Kings III through Ruler Challenges.

The Ruler Challenges present you with a new realm with a specific objective to achieve. Whether you are a newcomer or a veteran The Monarch's Journey is your chance to (re)learn parts of the game, try new worlds and new ways of play in our infinite medieval sandbox!
Looks like it runs on fairly low spec machines - and Windows, Mac OS X and Linux/SteamOS.
Min spec: IntelR PentiumR IV 2.4 GHz or AMD 3500+, 4GB memory, 2.2GB HDD.
Paradox are also offering the expansion pack "Crusader Kings II: The Old Gods" for free as a Steam key.
You will need to sign up to their website to get it, and it can be redeemed via your account settings.
Source: https://www.youtube.com/watch?v=V-edUnWQgyM
There's a bonus music pack for refering 4 people, so if anyone would like to help me - using this link would be appreciated:
Alternatively, the direct link to the site is:
https://www.crusaderkings.com
Cheers & Have fun!
[Edit 2] The "A Game of Thrones" mod that's recommended by Fishy & Henkka77 in comments below is available
to add via the Steam workshop:
https://steamcommunity.com/sharedfiles/filedetails/?id=1712870805
Subscribe to it and it will be downloaded & added to the game automatically by Steam.
Update: It appears that the GOT mod may have been removed from the Steam Workshop - although the workshop still contains mods for it.
The GOT mod itself can be found at MODDB here: https://www.moddb.com/mods/crusader-kings-2-a-game-of-thrones-ck2agot
Note that it appears the mod will need a new update before it will work with the free-to-play release of CKII as this is v3.30 and the mod requires v3.2.1.
There is a way to rollback to an older version of the CKII, it requires linking your Steam account to your Paradox Games account to unlock it as a "beta version".
https://forum.paradoxplaza.com/forum/index.php?threads/changes-to-playing-previous-versions-of-pds-titles.1120883/
[Edit 3]
Just a heads-up that "The Reaper's Due" DLC is available to grab for free today 8th March until 1pm EDT 9th March 2020 on Steam: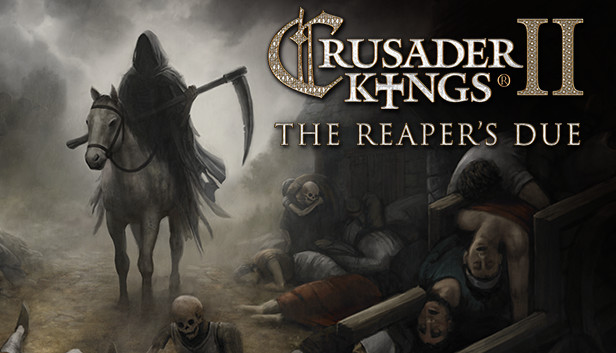 The Reaper's Due adds a host of new mechanics centered on the Black Death and other world shaping epidemics. Lock your gates to keep the plague from infecting your court, even if it means cutting yourself off from your suffering citizens. store.steampowered.com
[Edit 4]
Heads up that the "Horse Lords" expansion DLC is available to grab for free right now - ends 16 May 2020 – 17:00:00 UTC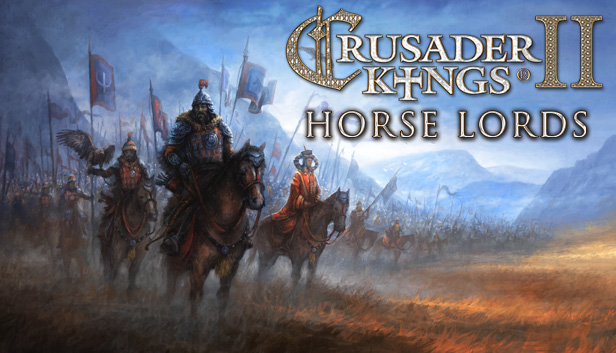 Crusader Kings II: Horse Lords is the ninth expansion for the best-selling strategy RPG Crusader Kings II, and offers expanded gameplay based around the dynamic and vibrant nomadic cultures of the Eurasian steppes. store.steampowered.com
Last edited: