Custom scenario (editor)
Not sure if it is already added to the game, but it would be nice to have custom scenario (like RCT3).
Possibility to change:
Currency ($, €, £ etc.)
Start money
Loan & percentage
Rides/buildings that can be researched
Rides/buildings that already is researched
Rides/buildings that can never be researched
Custom challenges

when you start
When you've completed bronze
When you've completed silver
When you've completed gold

Cash of guests
spawnrate of guests
And more
Would be nice to play custom scenarios, made by other players.
screenshot of custom scenario in RCT3: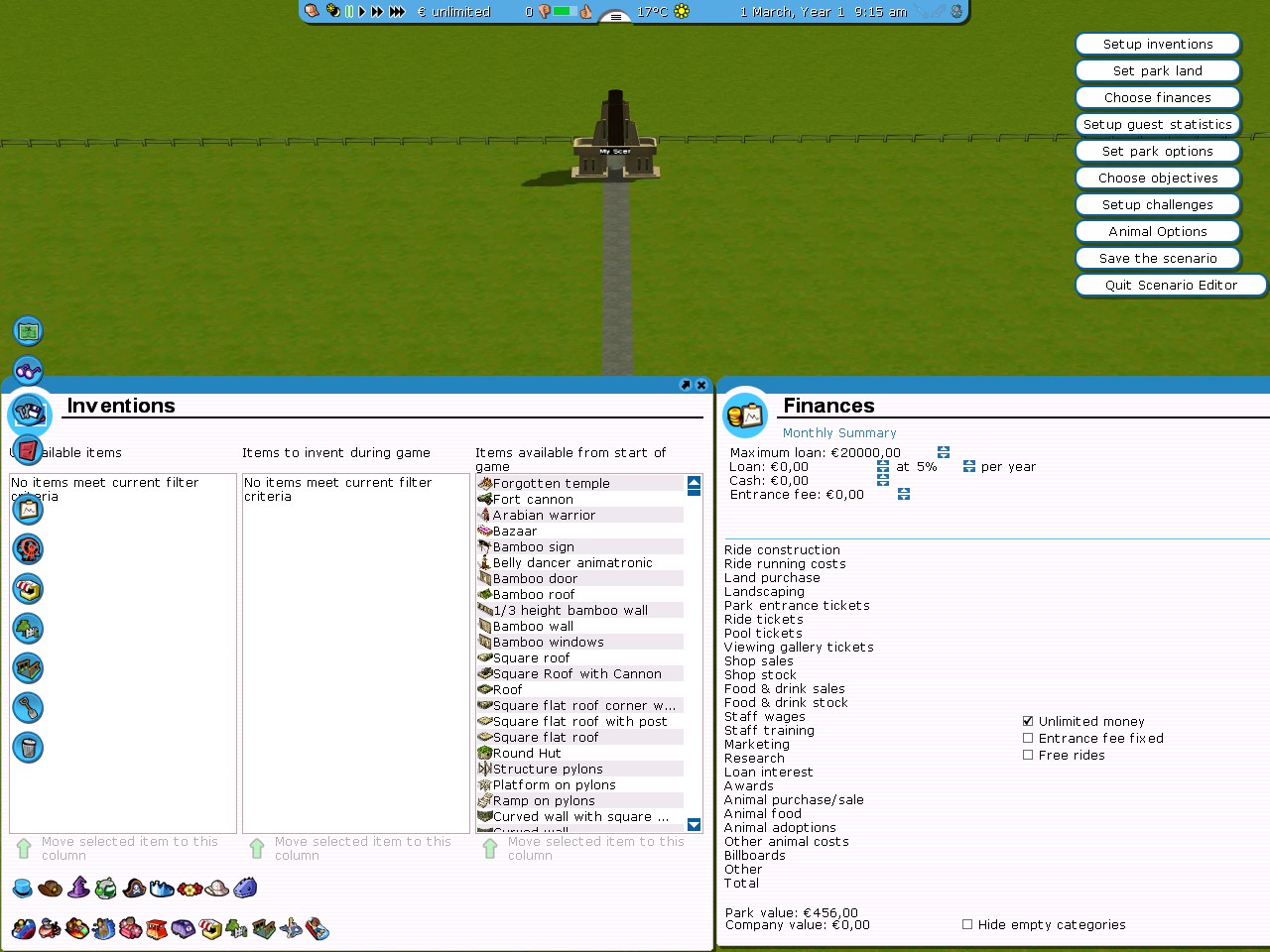 Last edited: