I actually like the colourfulness of it. It's a good background social commentary that there is so much apparent deprivation, drug use, and poverty - but everywhere you look there are bright neon signs and adverts that belie the underlying truth. It's a good juxtaposition, and a strong point of the game's narrative for me.

Sadly I speak no Polish.

Is there any chance you could link some of the mods you use?
Here are all of the mods I use currently
Sadly Vortex can't export the list (WHY NEXUS, WHY?! such a crucial functionality...) so best I can do is screenshots. The top 4 are extenders and frameworks for other mods to work correctly.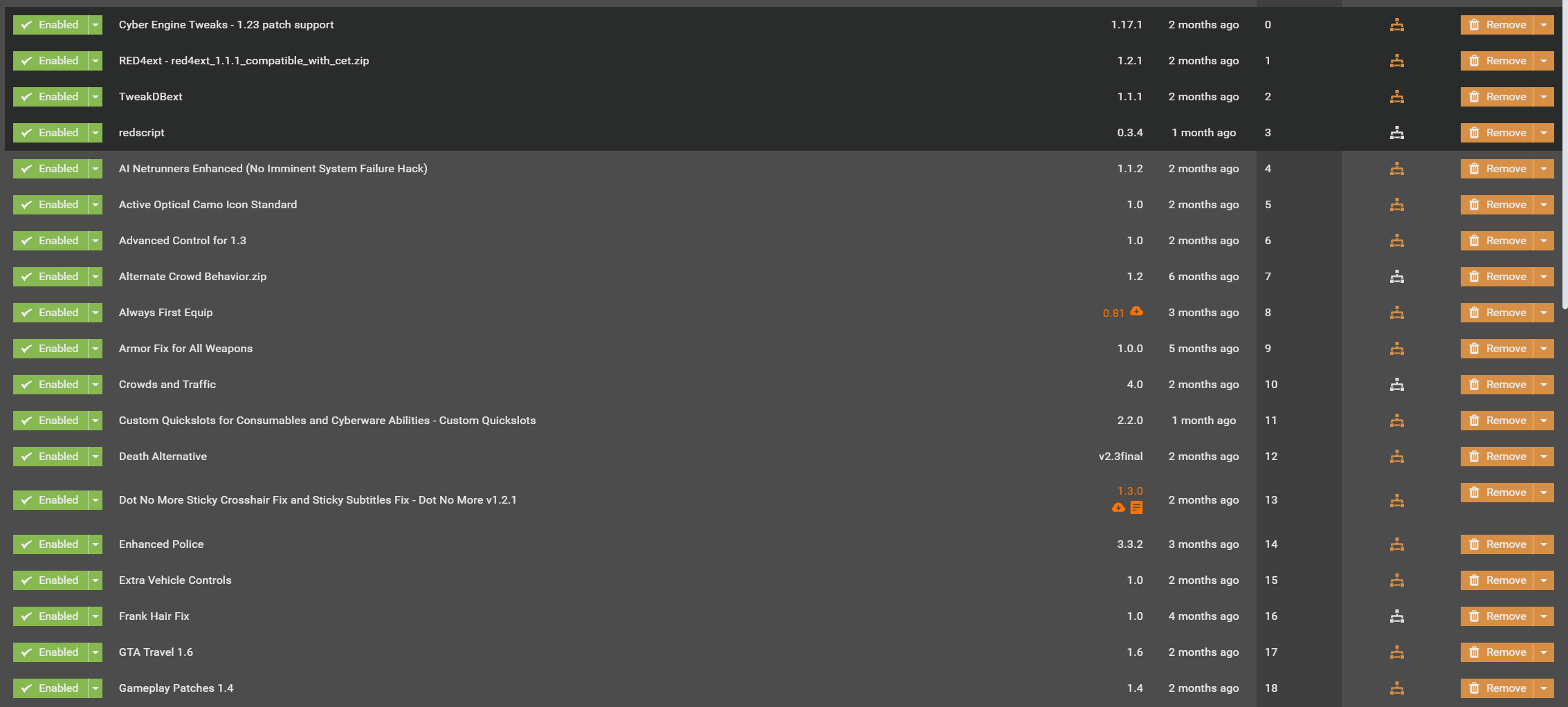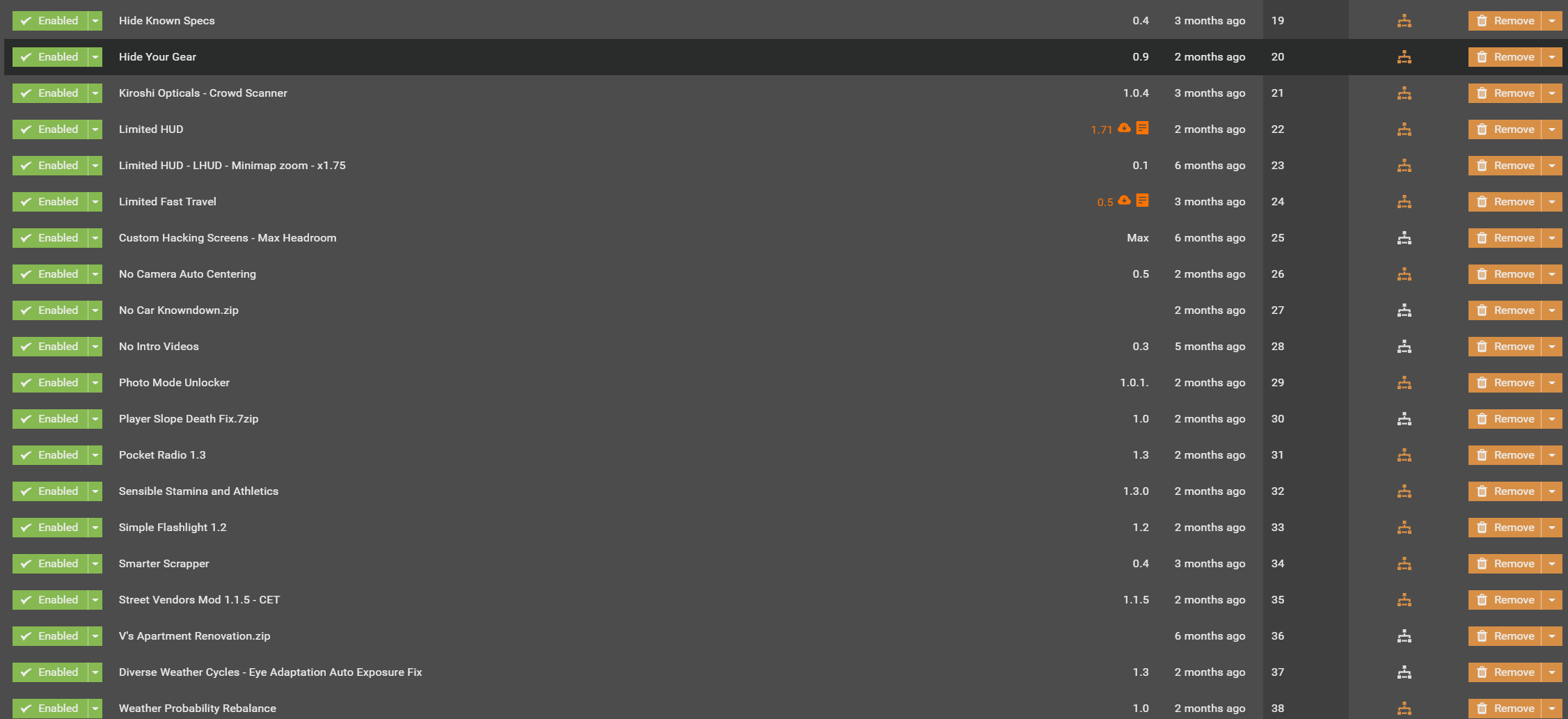 There's a lot of them, but they really enhance the game and make it quite amazing.