Senior Community Manager
Frontier
Hayo coaster friends!
Welcome to the December Monthly Catch Up! We hope you're all taking care of yourselves and enjoying Planet Coaster on whatever platform you're playing on. We'd like to use this Catch Up as an opportunity to wish you Happy Holidays and a Happy New Year! Let's kick it off.
News: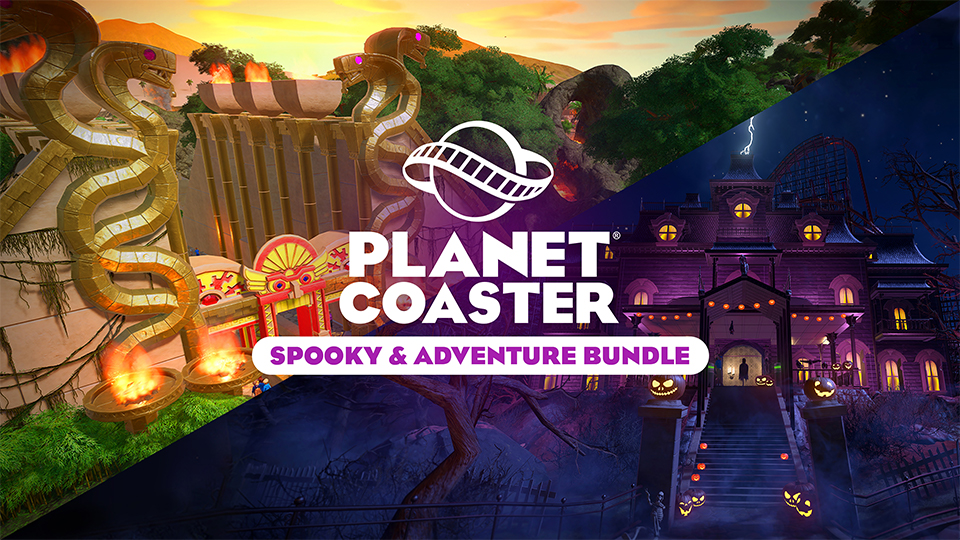 On 10 December, we released the Spooky & Adventure Bundle for Planet Coaster: Console Edition! The Spooky & Adventure Bundle includes:
Five new rides – The Hoax, The Huntsman, Island Adventure, Land Ahoy, and Gold Fever!
550+ new scenery items – A combination of horror and adventure scenery, animatronics, foliage, and more!
2 entertainers – The delightfully haunting King Ghoster and confetti gun-wielding queen of the jungle Renee Feu!
150+ console exclusive blueprints - From glorious golden statues to fully animated haunted house rooms, create a new park in a jiffy with these premade items!
A plethora of new audio and sound effects – New music tracks, SFX, and more - all perfect for an adventurous walk through a haunted house, or a petrifying plunder into the depths of forgotten temple!
That's a lot of content! If you'd rather, you can purchase the Spooky Pack and Adventure Pack separately, but we recommend buying the Bundle as it's cheaper than buying the Pack's separately! This new content is available on PS5, PS4, Xbox Series X|S and Xbox One, the same platforms as Planet Coaster: Console Edition. We hope you've been enjoying it so far!
If you wanted to see what the Spooky & Adventure Bundle adds, check out the Planet Coaster: Console Edition | Spooky & Adventure Showcase Community Manager Chanté did with Programmer Philippa Moore! This hour long stream gives you an overview of what the bundle contains.
Community Creations: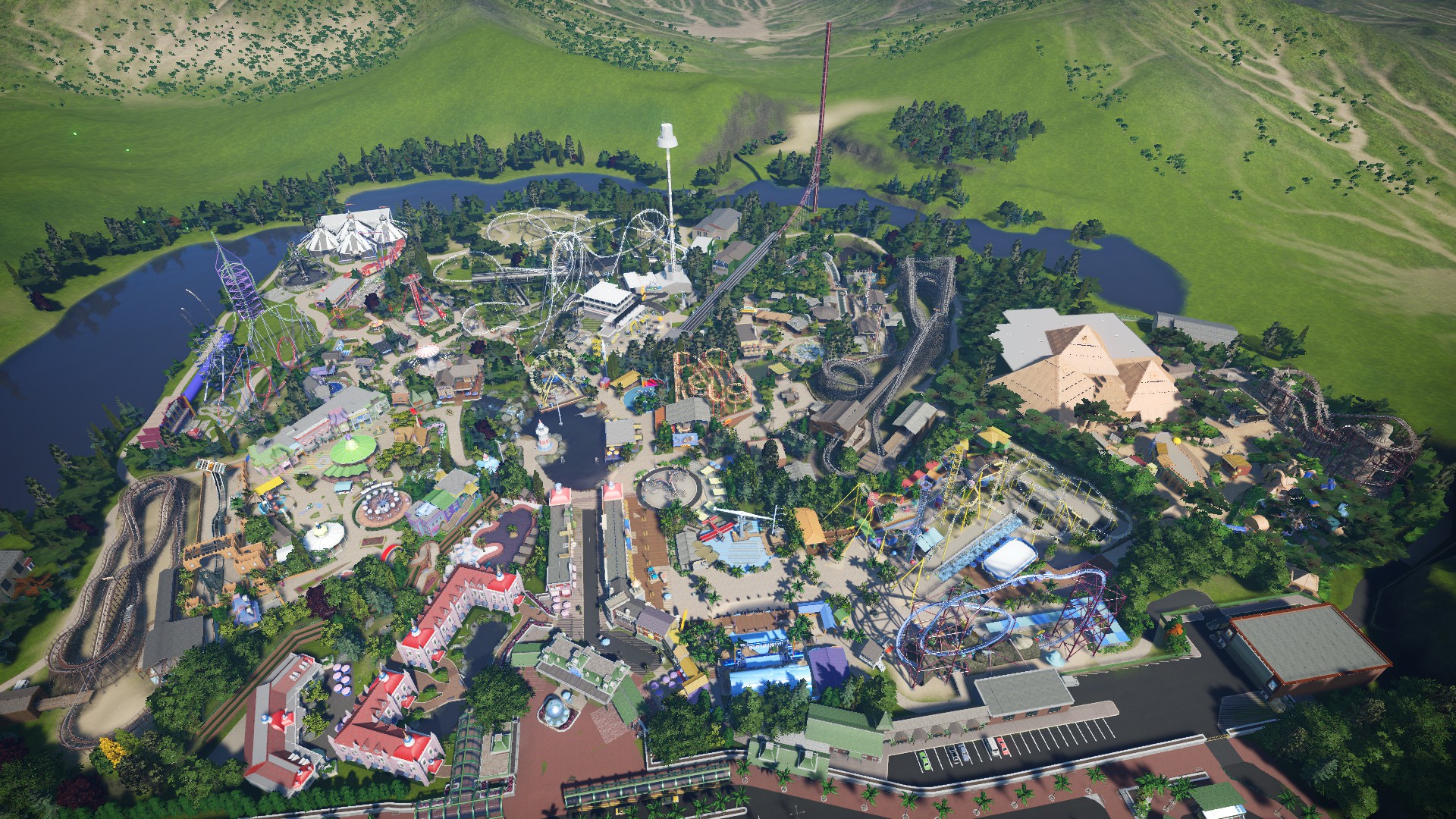 Check out the incredible
PlanCoLand by Dwan Alker
on Steam. Walk into the main street and explore all 7 of the unique worlds that make up PlanCoLand!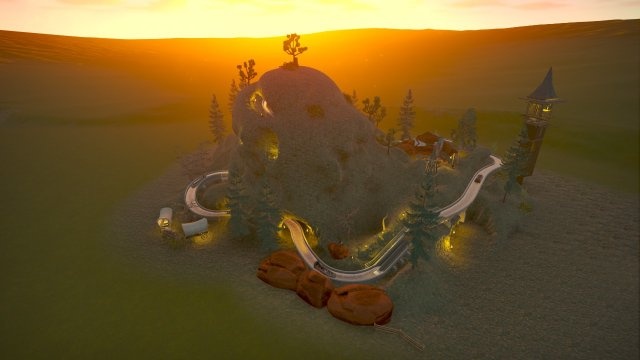 We love this beautiful mountain log flume
Mountain Falls by Chris
on PlayStation. Make a splash in your own park with this blueprint.
Evenemous' Holiday Toy Shop
is sure to put a smile on all of your guest's faces! A great place to pick up a last-minute present for the family.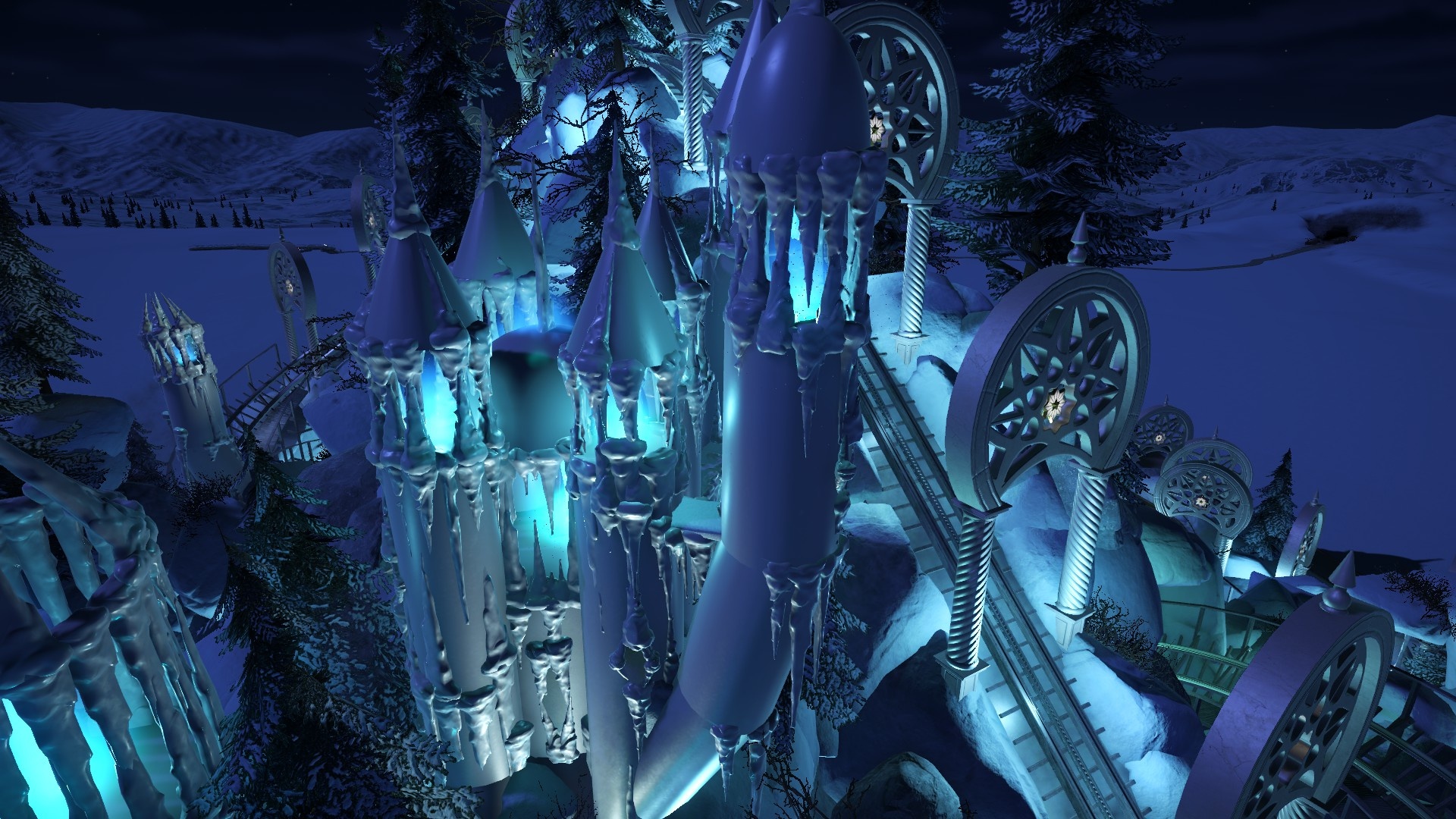 Look at this incredible wooden coaster
Winters Embrace by Kombat Wombat
. The holidays are coming to a close, but there's still a chill in the air! Brrrr!
Creator Spotlight:
OldaRobot has a fantastic Planet Coaster playlist on YouTube, which includes useful Beginner's Guides for Planet Coaster: Console Edition! Check out this video on how to use Special Effect Triggers!
That's all we have for you in this Monthly Catch Up! We'll see you in 2021, and we'll be back with another Catch Up in January! See you soon!