Community Manager
Frontier
In our
Planet Zoo Developer Journals
, we introduce you to the incredible team working on the game and delve a little deeper into the exciting new features you might want to learn more about! Whilst these journals are not necessarily a weekly occurrence, we did have a little more to talk to you about before we're revealing our
first gameplay trailer at E3
, so you're in for a treat!
We've got
Senior Artist
Liesa Bauwens and
Designer
Emma Rydstrom here today to talk about Creativity and Habitats in Planet Zoo!
Please give a warm welcome to Liesa and Emma!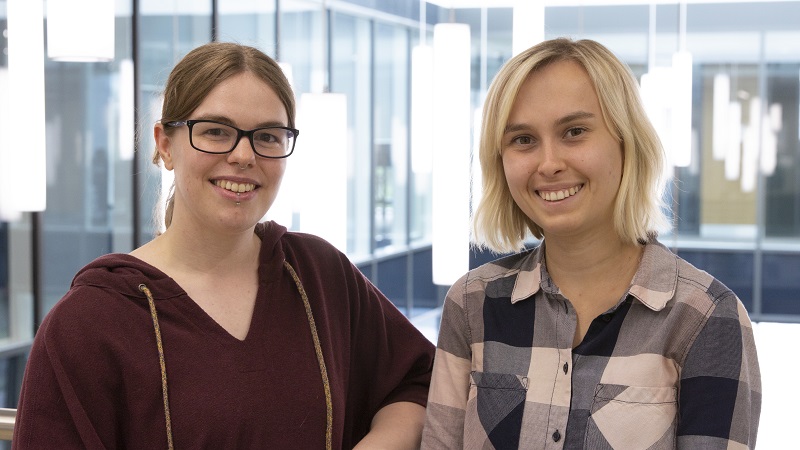 Hi everyone, and thanks for having us! We hope this will shed some more light on the level of creativity in Planet Zoo, as well as the importance of making suitable habitats to keep your animals happy.

Liesa:
In Planet Zoo, creativity is more meaningful than ever. It can help you build the perfect habitat, and a zoo that looks great will also function great. The team is really looking forward to what everyone will build with the new assets you will have access to in Planet Zoo, and we can't wait to see everyone's creations! However, if you are all about the management and want to get on with the nitty gritty of your day-to-day zoo management, we will still be providing you with some blueprints like we did in Planet Coaster, to get you right into the game!
Emma:
Creativity is a huge part of building a habitat in Planet Zoo. Coming up with interesting ways to make your animals happy and seeing them thrive is very satisfying and a lot of fun! There's a lot of ways for you to get creative: working with existing terrain in your park is a great way to make your habitats more interesting. You could try and think about the way your habitats look together, not just individually. You can also use a variety of plants and rocks to make your habitats look natural. Always keep in mind the animal that will be living in the habitat and try to create an environment they will like, not just what would look good. For example, Grizzly Bears love caves but aren't fans of palm trees!
Liesa:
With animals able to interact with their environment, that really cool building that you've made can now be a favourite resting spot for your majestic West African Lions. Adding a bit of rock terrain to a habitat is not just a visual, it's also an actual management feature, because different animals will have different terrains they enjoy! With this, creativity becomes gameplay as well as a management feature in Planet Zoo that is really fun to play around with.
Emma:
Speaking of West African Lions, it's important to check the Zoopedia to find information about what they want in their habitats. Since they're the most social of all big cats, they will require a big enough habitat to fit a large group of animals. These groups can consist of an Alpha male and a few females, some males, or some females. Males don't get along if there are females around, so watch out for that! It's also important to build a strong fence that will withstand a lion's strength... Although they live in the Savannah, West African Lions can tolerate a large range of temperatures. If the weather gets too cold, however, make sure to give them some heaters so they can warm up. They'll also require a shelter to escape from the elements or get a bit of privacy.

The Zoopedia really is invaluable when it comes to planning and building habitats, as it gives you necessary information about what animals need to thrive. It allows you to prepare a space for the arrival of its new inhabitant, and it's also a great way to learn more about the animals in your zoo!
Liesa:
Knowing where an animal originally comes from can also help you recreate the perfect environment for it – from rocks and trees that hearken back to their land of origin, to adding scenery that is themed to the animal's country of origin. I'm sure your guests would love to see your African Elephants making their way through a habitat decorated as if they were right there in the Savannah – and they will feel just that bit more at home surrounded by their natural flora and fauna!

I'm really hyped for all the magnificent landscapes and zoos everyone is going to be creating. I'm looking forward to seeing habitats that are a perfect blend between beautiful for the guests to look at, and perfectly suited to the animals' needs at the same time. And, from my time working on Planet Coaster, I simply can't wait what kind of amazing toilets our players will create…
Emma:
Play around with the tools before you start building to learn what's possible; have an idea of what you want to build before you build it, whether on paper or just in your head. It can also help to look up pictures online of nice habitats or checking out other people's zoos on the Steam Workshop for inspiration. Most importantly, use your imagination, be creative and have fun with it!

There's a lot to take into account when building a habitat: firstly you should consider the number of animals that will be living in the habitat. The Giant Galapagos Tortoise is happy alone or in a small group, whereas African Elephants prefer a larger herd. Once you know how many animals you will have you can figure out how big the habitat will have to be. Some animals, like Hippos, require more space than others. This is also the time to consider areas for other activities which certain species will need. You should give the animals some areas where they're able to get away from the hustle and bustle of the park. This could be a shelter or an area hidden behind some rocks or foliage. Consider the terrain and flora in the habitat: animals want to live in an environment that resembles their natural habitats.

Biomes and weather can have a big impact on your zoo. A Plains Zebra won't thrive in a cold and rainy biome if they don't have a well-built habitat that takes their needs into account. Heaters and coolers can help them feel comfortable! If it's raining, animals will seek shelter, so make sure you've got somewhere they can go to escape the elements.
Liesa
:
You can expect a similar amount of creativity as what you saw in Planet Coaster – we will have shiny new wall sets, props, and decorations for you to decorate your park with, and you will still be able to put everything together just like you would have in Planet Coaster using our piece-by-piece toolkit. With our new themes you'll be able to dress your zoo up whichever way you like, and our new foliage will also be beautiful either in- or outside of the habitats!
Emma:
I can't wait to explore the zoos the community will create! I'm looking forward to seeing the creative ways in which habitats will be designed, especially shelters within those habitats. There are so many interesting ways in which to incorporate shelters into the design of a habitat, and it'll be great to see what the community comes up with!
We're so excited for E3 next week and we can't wait to reveal more about Planet Zoo. You'll meet more members of our team soon, but for now get ready for 10 June!