Community Manager
Frontier
Hello and welcome to our next Developer Journal, where our developers explain new features and aspects of the game. This time we will be learning more about the
Facilities
in Planet Zoo.
Please welcome
Senior Artist
Joanne Taylor,
Lead Designer
James Taylor, and
Senior Artist
Fearn Hilborn!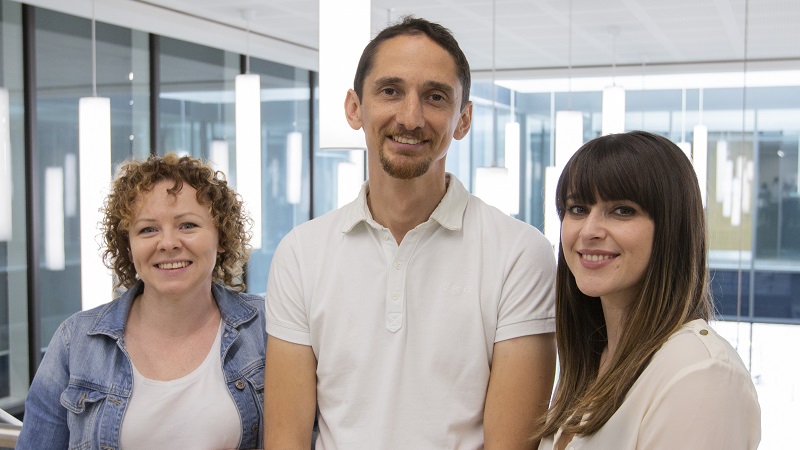 Hello everyone! Thanks for having us, we would love to share some more info about Planet Zoo's Facilities with you.
James:
There are many Facilities in Planet Zoo! We have:
Keeper Hut

- Food for the animals is prepared in this building.

Power Facility

- Provides power to all buildings and objects that require it, within a certain distance.

Quarantine

- Mainly used to separate infectious animals from healthy animals, to prevent the spread of an illness or to hold animals new to the zoo, to check they aren't harbouring an illness that is not yet apparent.

Research Centre

- Used by Vets to research animals and improve the zoo's understanding of them, which brings multiple benefits to the zoo.

Staff Room

- This is where staff go to rest and also receive training.

Trade Centre

- Where animals enter and exit the zoo.

Veterinary Surgery

- If an animal becomes ill or injured, this is where they need to go to be treated.

Water Treatment Plant

- Cleans all water bodies within a certain distance of the plant.

Workshop

- Mechanics perform their research in the workshop, unlocking new items for the zoo to use.
Fearn:
It's very important to have these facilities in a management game like Planet Zoo because they are at the very core of your zoo; without them nothing would function. Facilities provide your staff with the tools that they need to work, train and rest; ensuring that they are happy means that your animals are more likely to be well looked after, which in turn makes your guests happy too.

Placement of facilities in Planet Zoo is really important for two main reasons; firstly, you'll want to make sure that your facilities are close to things that they will need more access to, such as ensuring that there are Keeper Huts close to your habitats so that it is easier for your keepers to transport food to your animals. This is applicable to all facilities and you'll want to make sure that you are considering their proximity to things to minimise time wasted.

The second thing to consider is that these facilities are simultaneously kept away from your guests. This is because facilities will have a negative impact on any nearby guests, so having them close to a main guest pathway means that you will impact guests' happiness. We have implemented functionality in Planet Zoo that will allow you to really easily see the boundaries of this radius and how much this is affecting the guests.
Joanne:
Yes, there's many challenges that facilities pose to players in terms of management. Another is that different sized facility buildings enable different amounts of staff to work at any one time, so it becomes really important that you know this and plan your space well in order to optimise the time it takes for staff to get to a facility, perform their tasks and head out again.
Fearn:
Additionally, if you find that your power goes down, your staff will lose access to their facilities; your keepers won't be able to feed your animals and your vets won't be able to treat any injured or sick animals either! The longer these are inaccessible, the longer your animals will be unhappy, which will have negative consequences on them, your guests, and your overall zoo rating. You'll need to make sure you have the right staff to fix these issues to keep things running smoothly.
James:
When a breakdown occurs, the level of chaos that follows depends on the facility. If a water treatment plant breaks down, there are no immediate effects, but over time the water bodies it was treating will get dirty, acting as a source of infection for animals and detracting from animal welfare; whereas if a power source breaks down and there's a nearby electric fence, it will become unpowered and animals could escape!
Fearn:
Something new in Planet Zoo is that you will be able to unlock new, eco-friendly ways to power your zoo, which will have a positive impact on your overall zoo rating as well as impacting the guests in a different way.
James:
With mechanic research at the workshop, renewable energy sources are made available and can be used to replace transformers that provide power from non-renewable sources. Facility management is present in all game modes, but in Sandbox Mode it's less of a consideration.
Joanne:
This is definitely a biased statement, but I love the art in the facilities! Let's just say that there's plenty of details for the Planet savvy player to find and enjoy! Given how much we have learned from modern zoos during the making of this game, I love the idea that our community could use the game to create structures, buildings, climbing frames… so many things which could actually be fabricated and used in real world modern zoos in return. Can you imagine seeing a guest and/or animal focused space in the Steam Workshop, then visiting a zoo and seeing it there – right there in front of your very eyes?! I feel like that would be a truly wonderful thing.
Fearn:
We are working hard to make sure that we can give you a wide range of blueprints for every facility type in every theme at release; all of our facilities are set-up so that they will fit with all of our wallsets, so you will be able to decorate these however you wish; but we also wanted to make sure that those who would prefer to focus more on the management aspect will be able to do so whilst still being able to create a zoo that looks great.

I can't wait to see some of the habitats our community will create; I have seen how imaginative you are and I'm blown away by the amount of creativity we saw from everyone with Planet Coaster. I know that you will find ways to make some beautiful, amazing and authentic habitats for all of your animals and I'm looking forward to seeing this come to life!