Community Manager
Frontier
Hello everybody! Welcome to our seventh Developer Journal: in here we introduce you to members of the development team behind Planet Zoo and highlight awesome features they're working on. In this Developer Journal, we are taking a look at the
Animal Lifecycle and Scaling
.
Please give a warm welcome to Designer
Darren Williams
and Principal Programmer
Ollie Powell!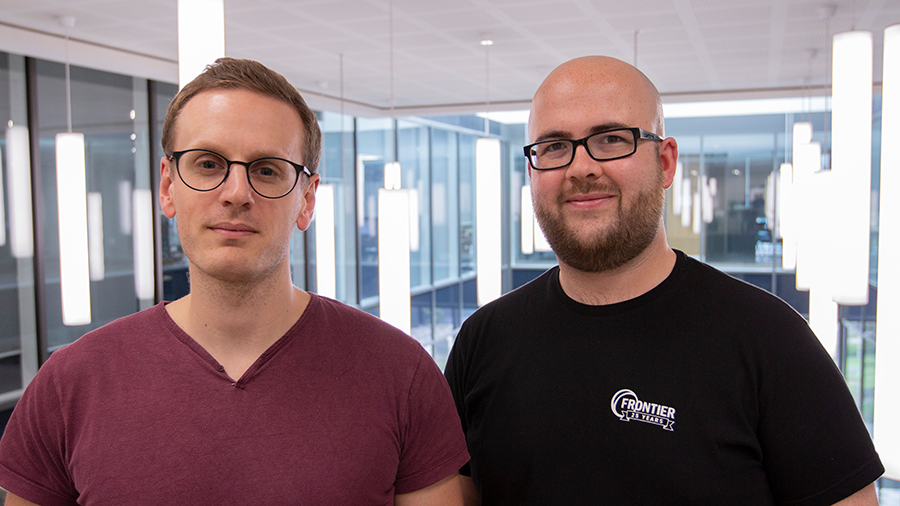 Hey everyone! Thanks for having us; we're here to share some information from behind the scenes of Planet Zoo!
Darren
:
Animal scaling is when an animal grows in size over the course of its life. There are several factors which contribute to how much an animal will grow such as their genetics and the conditions they are kept in. Different species also have different ages at which they stop growing based on real life.

The animal lifecycle in Planet Zoo will see animals from birth, to young adults, to full maturity and eventually death. In Planet Zoo, if you look after your animals well, you can witness entire generations living out their lives, allowing you to trace a lineage back to the first relatives arriving in your zoo. The genetics of these family trees also plays a factor in animal scaling with genes being passed from parent to child.

Scaling really helps bring Planet Zoo to life; it shows your animal growing throughout its life and helps give you a visual link to the hard work of maintaining the animal's welfare. If an animal is looked after poorly, larger animals introduced to the habitat will be able to challenge for dominance, and in some cases, supplant the smaller, weaker animal as the Alpha.
Ollie
:
Indeed, your animals gradually grow throughout their adult life. This is all happening dynamically in-game, even as you watch them! Of course it'll be too gradual to see but all of our animal technology is adapting on the fly as they change in size, from how they walk through the environment to how they play with each other; these behaviours all respond to size change.

Scaling has broad reaching effects. The team had to figure out ways of allowing animals to interact with each other and the environment no matter what their size. Every animal and item they can interact with had to be customised and set up for different scales with different animations. It was a real team undertaking to tailor each animal!
Darren
:
As a Designer, the greatest challenge with animal scaling is finding the best solution to allow us to have realistic and noticeable scaling in the game without breaking its internal systems. A good example of this would be with two West African Lions fighting for dominance. If one Lion was tiny and the other record-breaking, it would look pretty funny seeing one swiping at ankles while the other flails wildly overhead. To get the most out of this we have implemented clever systems both in mechanics, code, and animation that allow for a far greater range of interactions between animals while maintaining realistic behaviours.
Ollie
:
I love how this feature adds to the unique personality of each animal. If you look out on a herd of Plains Zebra, you'll notice a clear difference in their silhouettes. It really makes you feel like you have a collection of characters in your zoo!
Darren
:

For me the most exciting thing is being able to look at a group of animals and being able to visually pick out your favourite from a distance. Having a variation in size allows us to gain more of an attachment with our animals and can even help us attribute personality to an animal. I have a weak spot for the cute runt of a litter, both in-game and in real life!
Ollie
:
Of course, I can't wait to see the zoos the community make, but more specifically, I want to see the homes they make for these animals. Can you make habitats that satisfy their needs, but are also creatively suited to the theme of animal?
Darren
:
The possibilities are endless. I personally can't wait for you to play Planet Zoo and learn alongside everyone else the quirks of each and every species, as well as the importance of conservation both in-game and in the wider world around us.