Community Manager
Frontier
Hey Zookeepers! Welcome to our fourteenth Developer Journal! In this one, we will be discussing the different
Staff
in Planet Zoo, and what their roles are in your zoos. To learn more, we will be welcoming back
Lead Designer
James Taylor!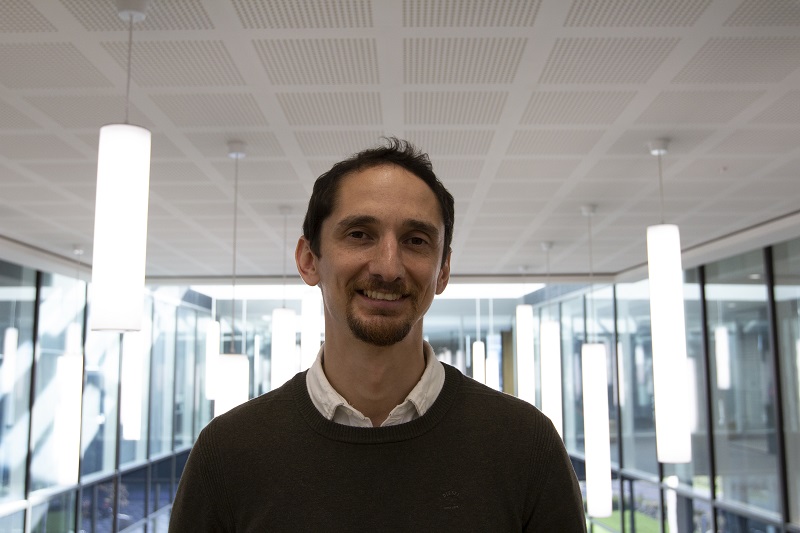 Hello all! Thanks for having me back on for another Developer Journal; I was recently here to chat about Facilities, a Developer Journal I would recommend having a read of too if you'd like to learn as much as possible on how to maximise the usefulness of your Staff in your zoos!
There are six staff types in Planet Zoo, these are:
Caretakers

- They sweep rubbish from paths and picnic benches, empty bins, clean toilets and help transport animals between facilities and habitats.

Keepers

- They're essential for an animal's well-being, preparing food and feeding the animals, refilling water containers and cleaning their living areas.

Mechanics

- They are vital in keeping the zoo running by repairing any breaks that can occur as a result of dilapidation, breakdowns or vandalism, as well as performing research for the zoo that unlocks new facilities and objects to place.

Security

- Security Guards deter potential crimes from being committed near them, and will chase and eject known criminals from your zoos.

Vendors

- Required by shops, as they need a Vendor to serve customers.

Veterinarians

- Vets have multiple roles in looking after an animal's welfare, from treating illness and injuries, to capturing escaped animals and researching species present in the zoo, which gives the zoo a greater understanding of them. This leads to more effective treatments, breeding programs, enrichment items and guest education.
When it comes to choosing which Staff we add into Planet Zoo, we do our own research and determine which roles are most suitable for the game. Zoos employ a great variety of Staff, with good reason. As a zoo grows, a higher number of tasks need to be dealt with. We chose these Staff types as they allow you to add capability as and when your zoo requires it. All of the Staff cost money to employ so you'll need to avoid hiring too many of them, as this can quickly result in you losing money. On the other hand, if your zoo is understaffed, this can lead to delays in important tasks, such as feeding the animals and veterinary care, which could ultimately lead to the untimely death of animals. Finding the balance that works is part of the challenge the game sets you, and you have to remain cautious when assessing what your zoo needs and what the Staff in your care require.

Knowing when to train your Staff is also something that needs consideration, as although they become more efficient as you train them up, they will also begin to demand higher salaries. You need to regularly have a look at what your Staff are feeling and thinking, so you can evaluate if there is something you need to do to stop them from becoming so unhappy that they quit and leave your zoo without a vital Staff member. As your zoos grow, so does your Staff workload, but they will still need regular breaks to continue working at their optimum levels. In some cases, it may be necessary that you have enough Staff that they are able to cover each other's workloads when some go on breaks. It can be tough to juggle looking after your staff, your animals and your money, which is why it is necessary to grow your zoo at a pace that suits your capabilities, to prevent from becoming overwhelmed with tasks.

To keep your zoo running efficiently, there are a few things you can keep in mind. Ensure that there are enough Staff to cover the types and volume of demand in your zoo, whether it be from your animals or your guests. Make sure that Staff don't have to travel too far to reach any Facilities they frequently use, which is why it is always good to keep the Staff Paths in mind. In busy areas, your Staff will struggle to get through the bustling crowd, which makes it difficult for them for perform their tasks. To prevent your guests from making your Staff perform badly, ultilise the Staff paths wherever you can. Another thing you can do is set up workzones, as this will help keep Staff capacities in certain areas of your zoo more consistent. You can set your Staff to only perform some tasks, such as research, which is an insider's tip for when you want to gain enrichment items a lot faster. But, it is important to keep in mind that if you hire a Staff member and only set them certain tasks, you will need to hire another of the same type to ensure that nothing goes amiss. Finally, make sure that you train your Staff up, as this will only ever make them more efficient. While you will have to pay them more as their climb up their career ladder, your zoo will run smoothly in their care.

Keep those tips in mind and your Staff will work hard and perform well in your Zoos!