EDIT: January 22, 2022 -
Park is COMPLETE

Be sure to download the Drobox files prior to opening the park. The mp3 files need to go in Documents > Frontier > Planet Coaster > UserMusic and the image files in UserMedia
My most recent post has some finalized images
---
Hi all! This is my first post to the forums.
I've been in love with PC and its similar RCT games in the past. It's about time I got on here to share some of my work!
WORK IN PROGRESS!
Diamond park is a family's dream destination, minutes from the city.
note:
I haven't used any community blueprints. 100% of the land is painted with Vindico's paintbrush.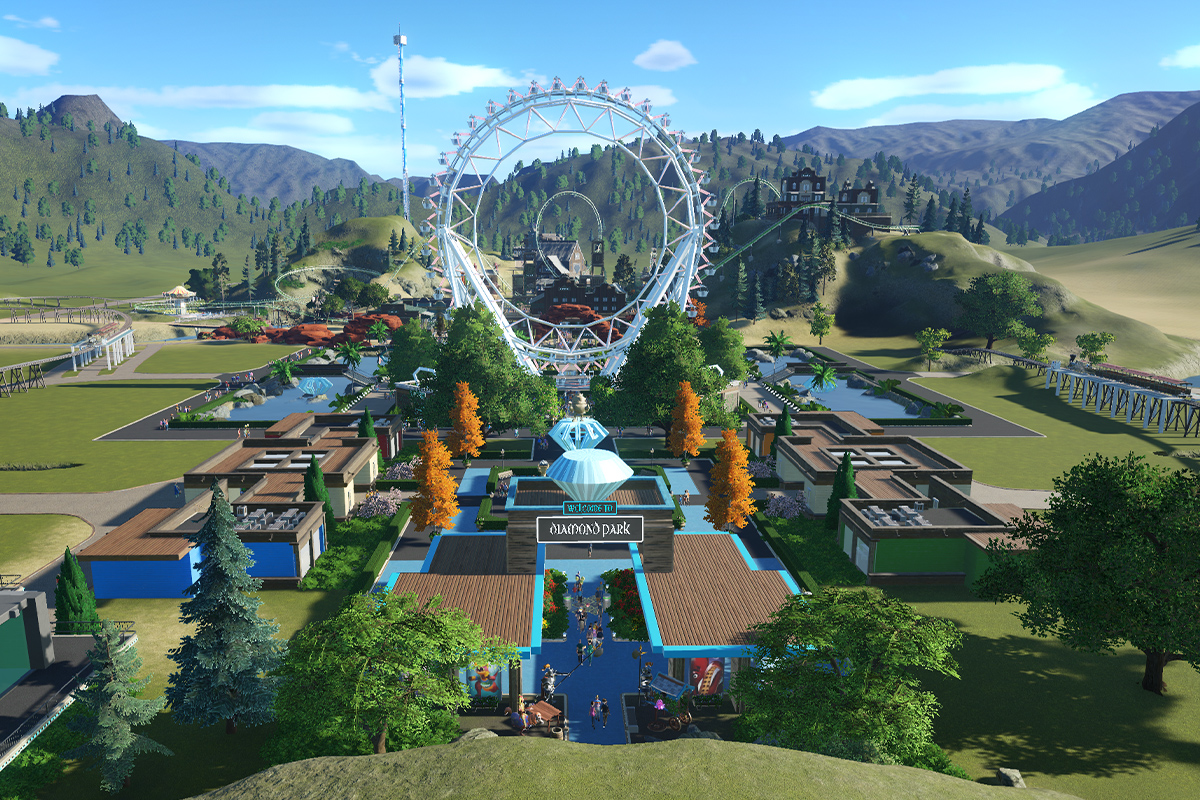 The park's design starts with a symmetrical grid, and later breaks off into asymmetrical paths and destinations.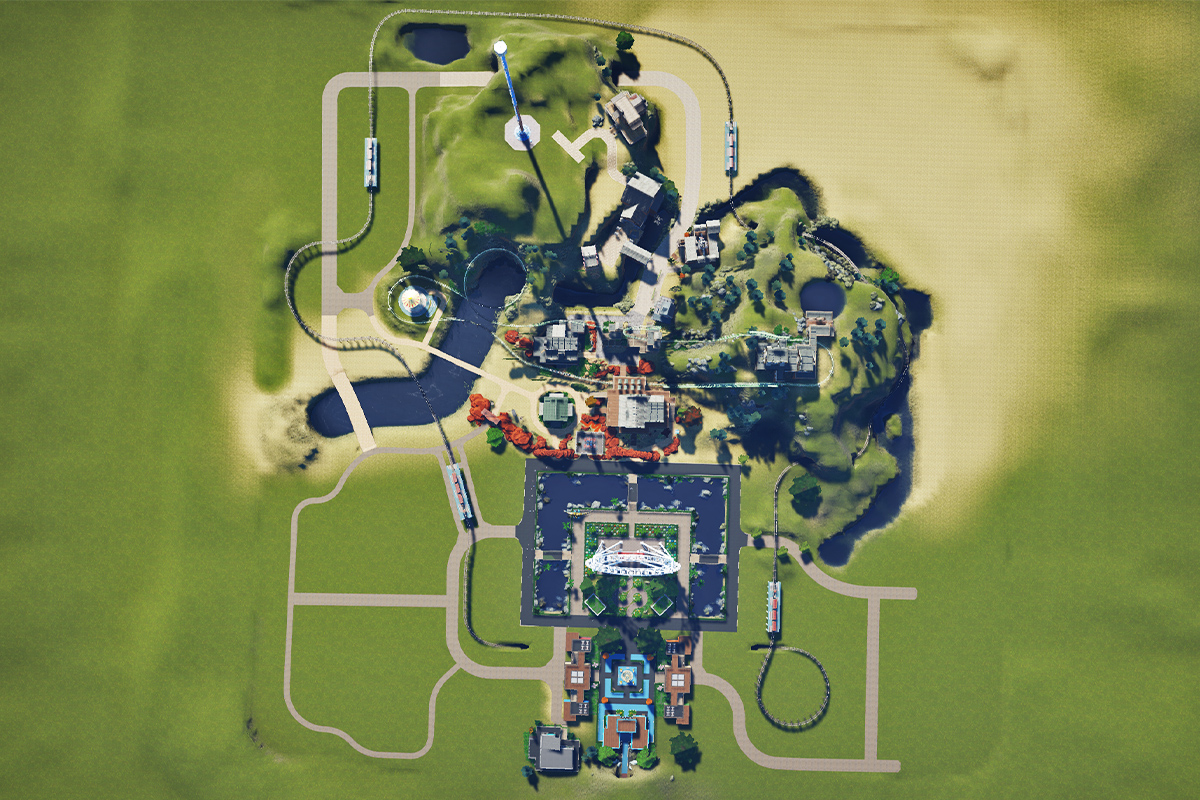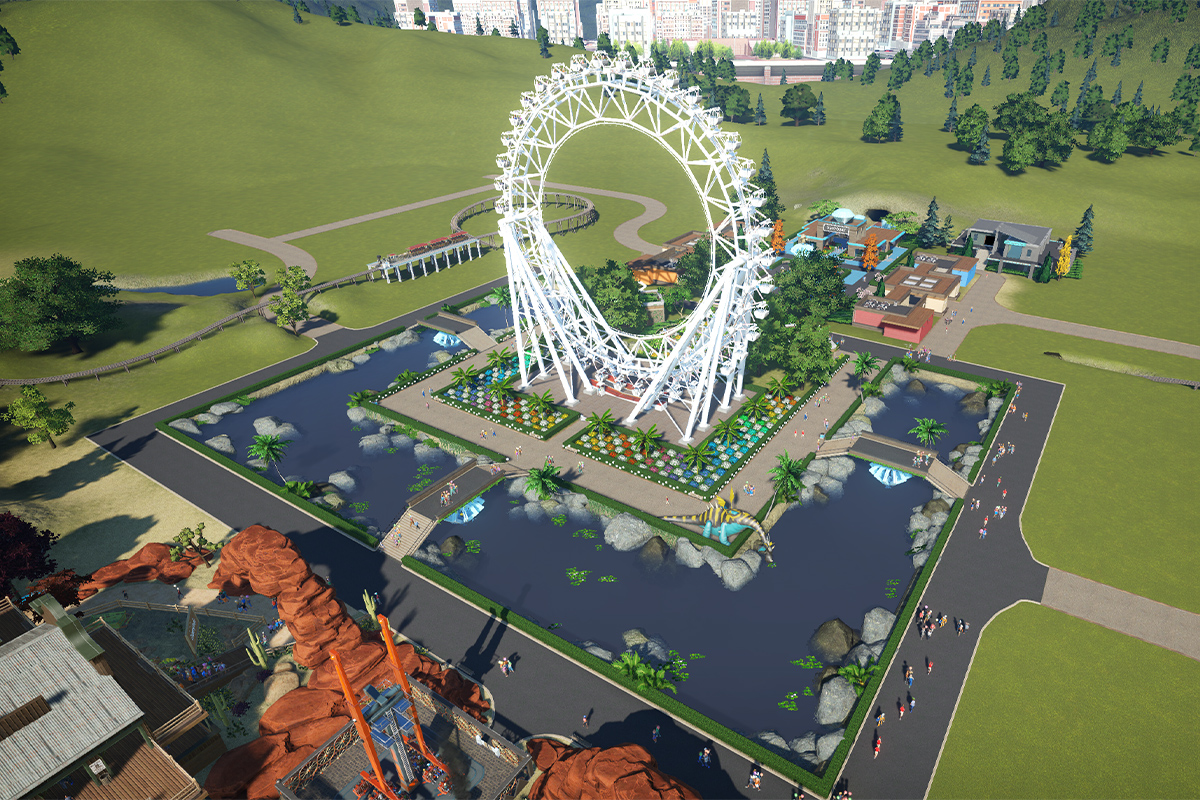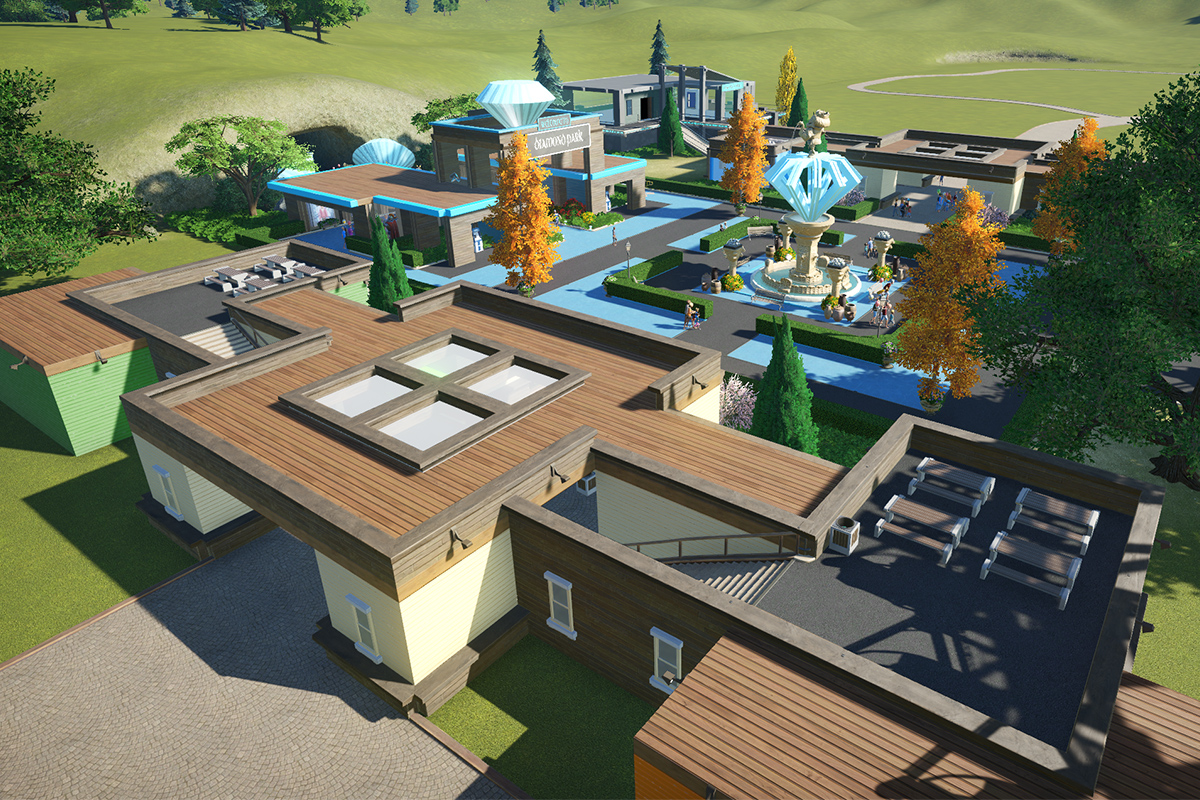 I've made my way to the back side of the park, which will be dominantly Western-themed.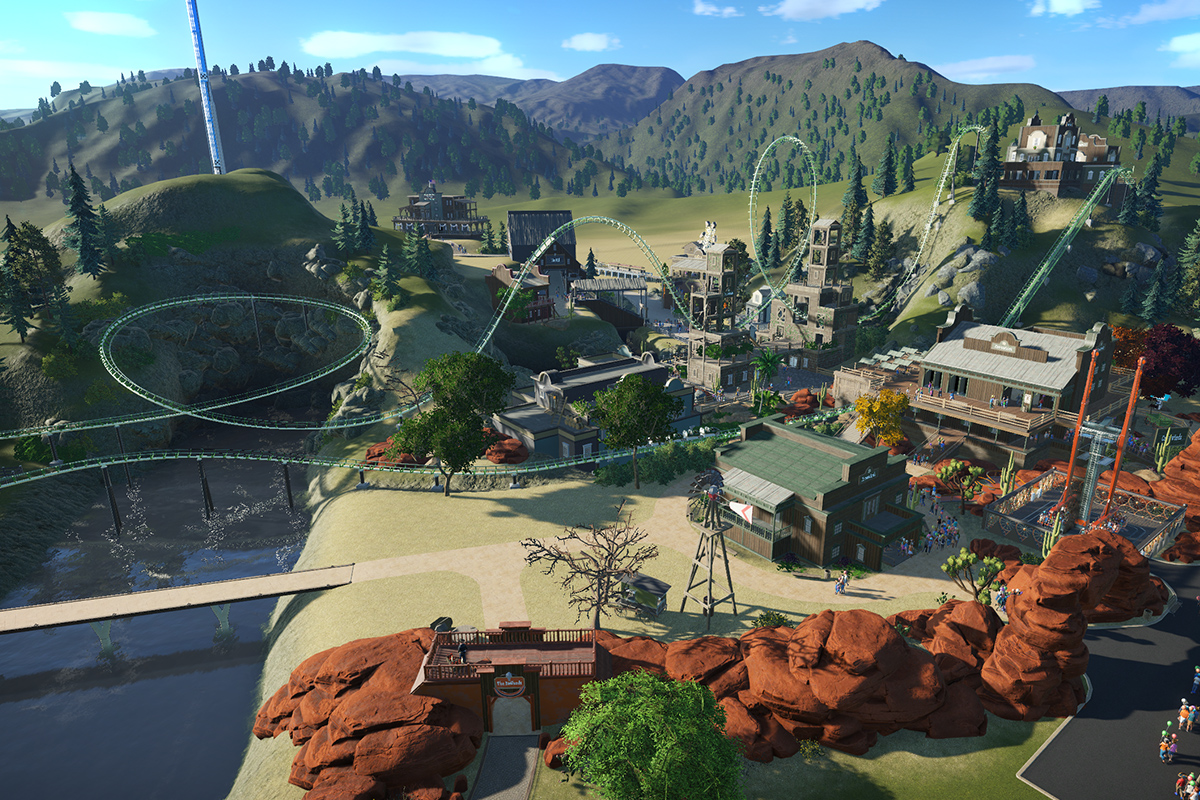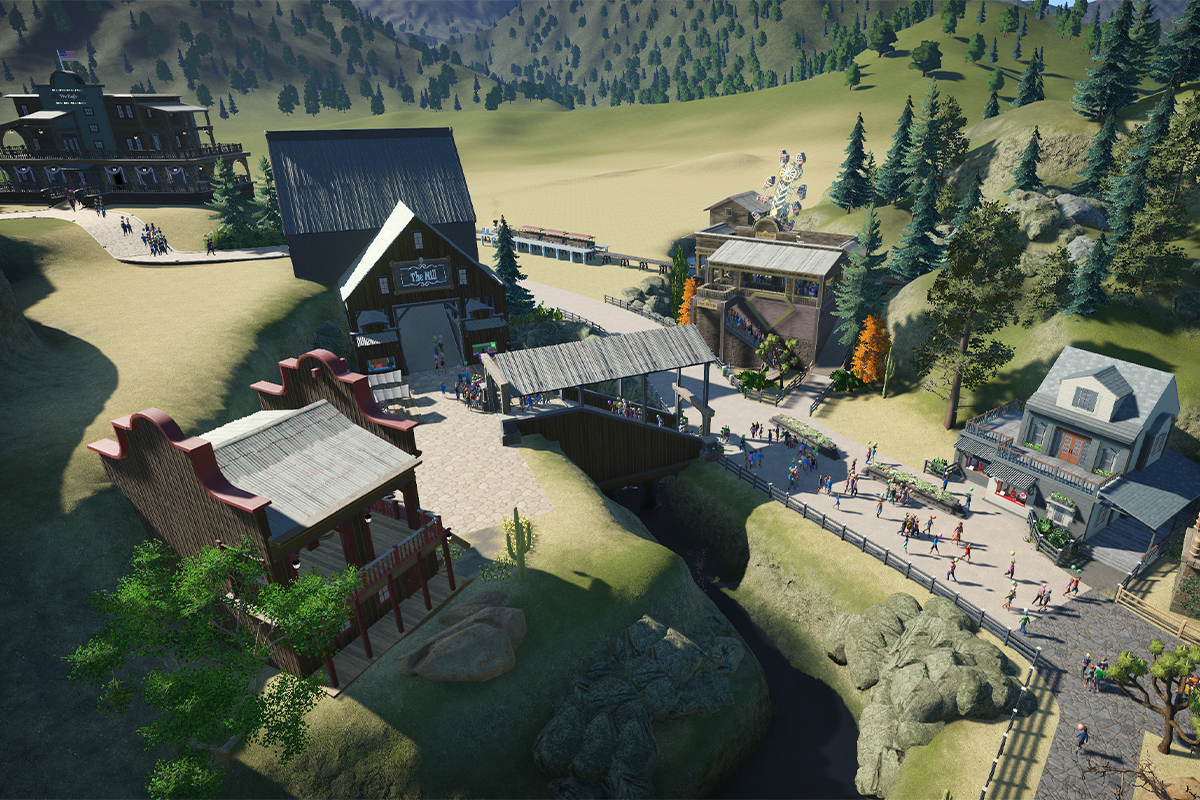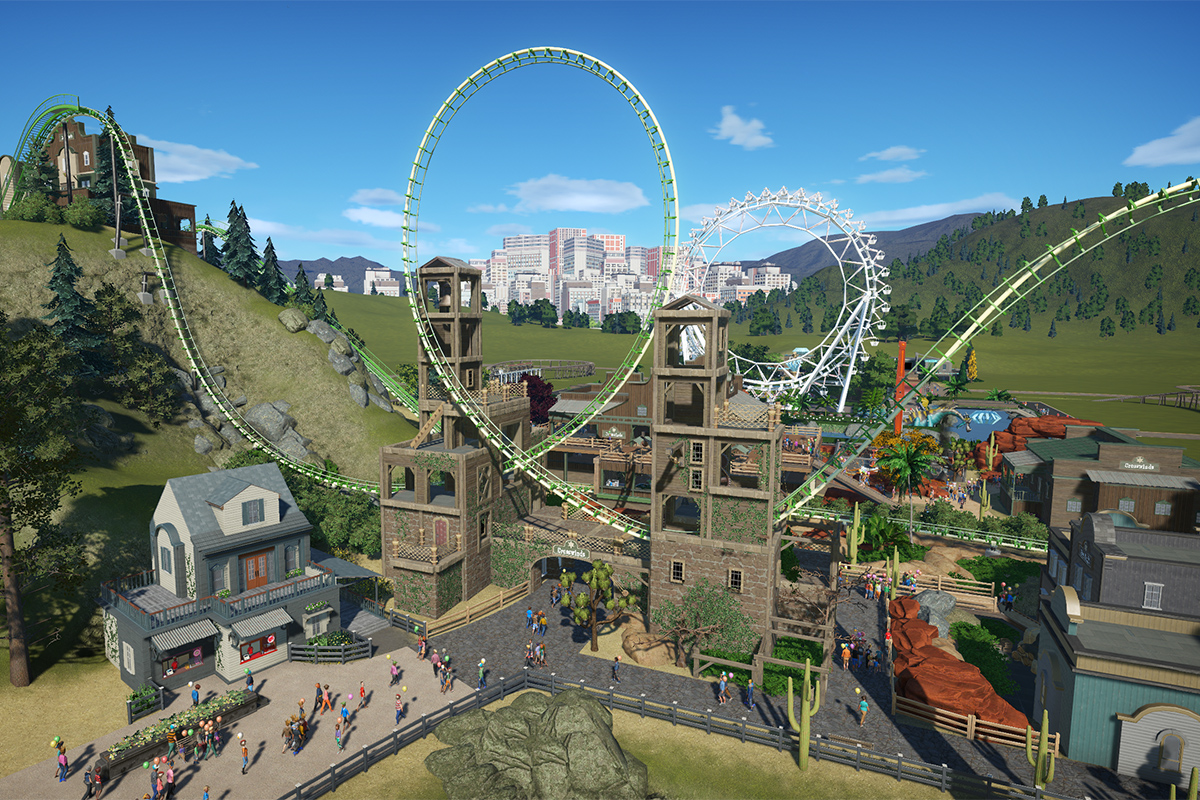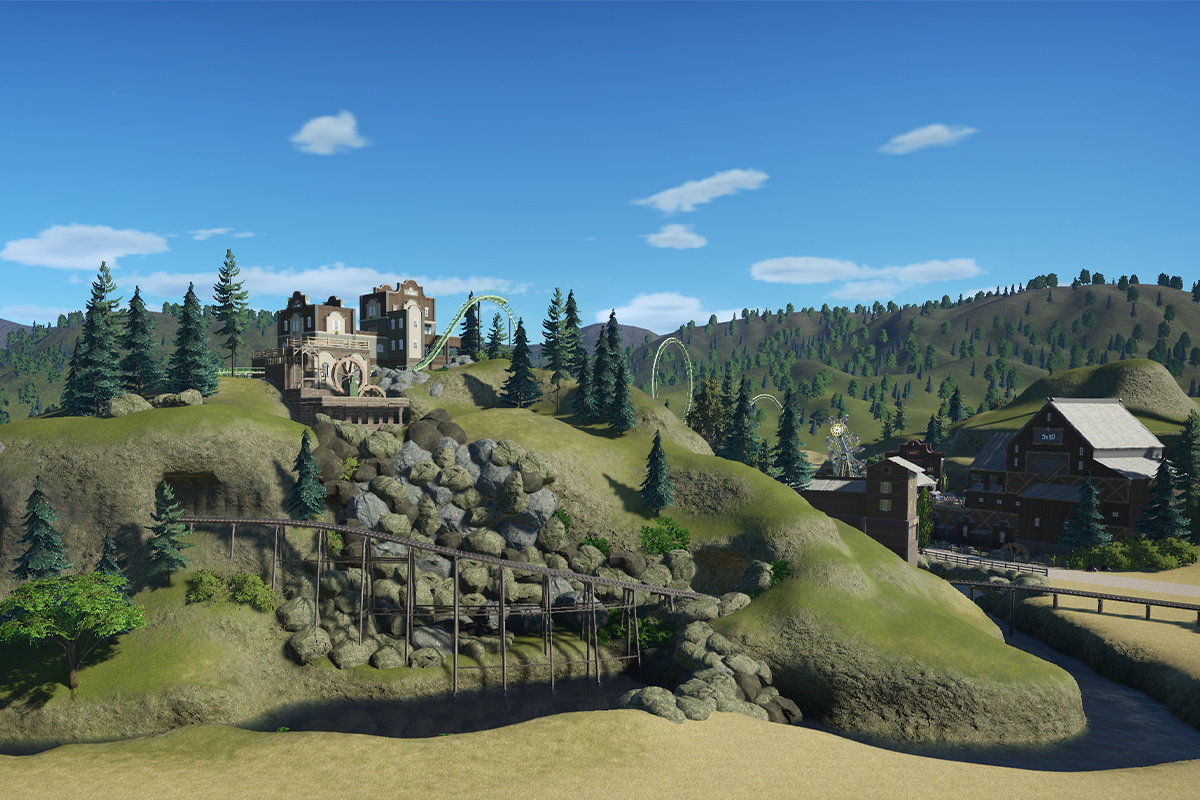 Let me know your feedback! Any ideas or suggestions are welcome.
Thanks so much
Jared
(Vindico)
Last edited: