Senior Community Manager : Elite Dangerous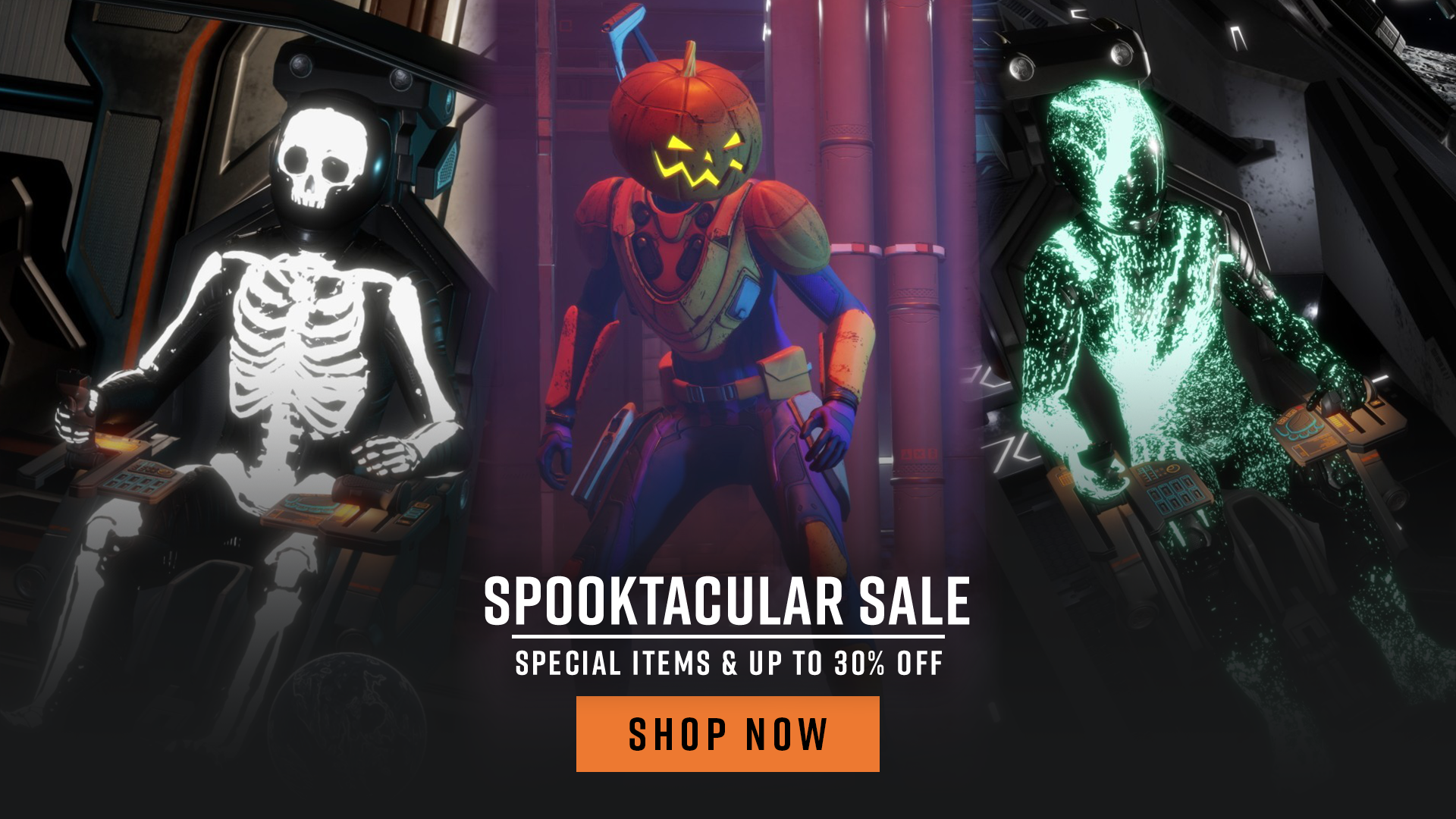 Commanders!
There's a 'Spooktacular Sale' on right now over in the
Elite Dangerous Gamestore
to celebrate this Halloween season!
Pick up deals such as:
30% Off Trickster, X-Ray & Ectoplasm Gear Sets
30% Off Halloween Bobbleheads
20% Off Luminous Paint Jobs
Not only that, we see the return of old treats to pick up too! Such as our much loved Halloween bobbleheads, decals and more!
Our 'Spooktactular Sale'
ends a minute before midnight on the 30th of October
so don't miss out!
Have a great day out there o7