Hi everyone,
I wrote a pathfinding app that finds the shortest path through a set of engineers. I thought others might find it useful, so I thought I'd promote it a bit.
I found with new ship loadouts I was bouncing all over the bubble engineering my modules. I figured there must be a shortest path to visit all required engineers, so I wrote an app to find it. Here is an example of how it works: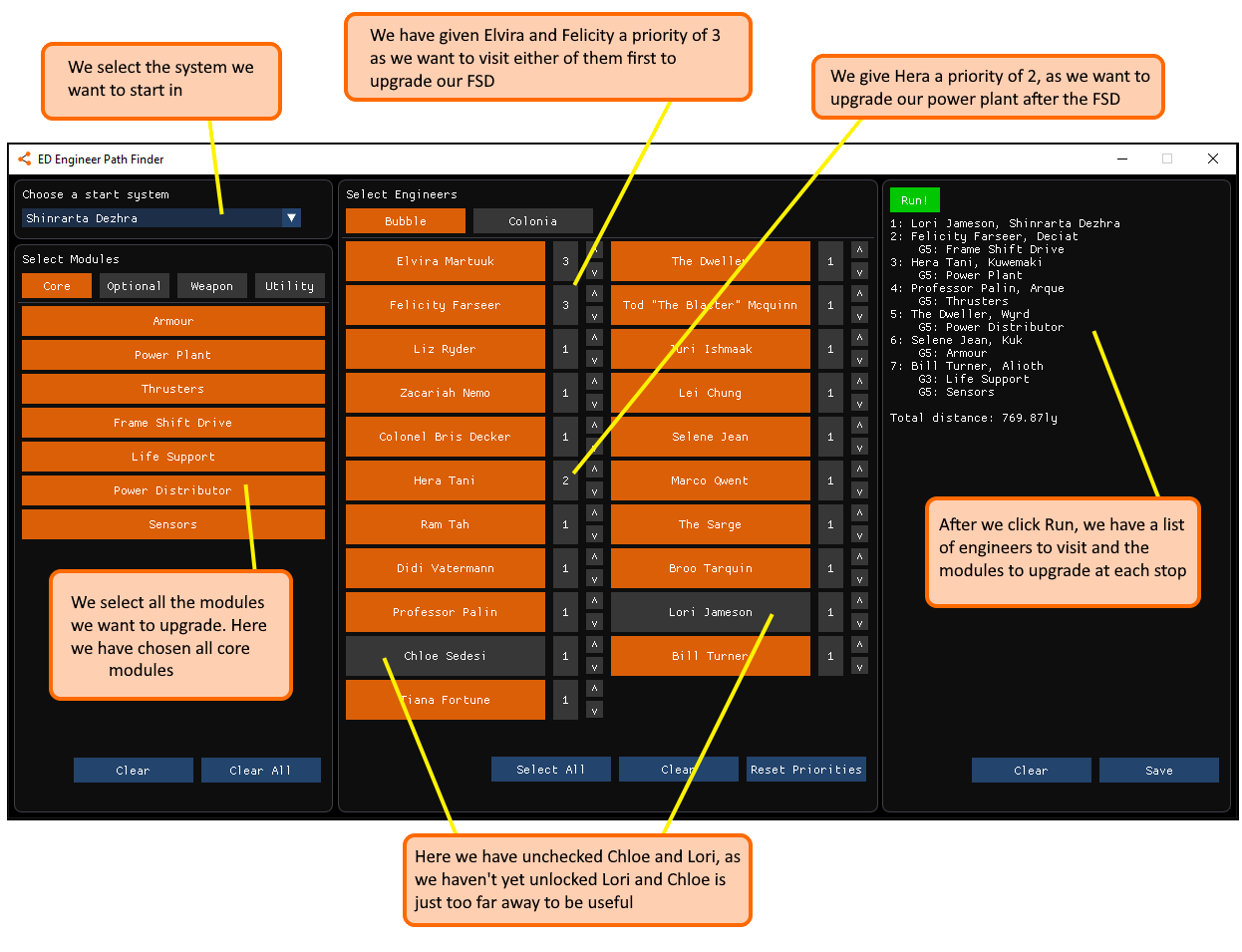 Start by selecting the modules you want to upgrade. Then select the engineers you have unlocked. Finally choose your starting system and hit run. The app will find all engineers who can upgrade your modules to the highest level and find the shortest path to take to visit them all.
That's it really; pretty simple. Feel free to leave any comments or suggestions.
Find it
here
.