Community Manager
Frontier
Hello Commanders, and welcome to the twenty-third Featured Commanders thread of 2019! This week we're talking to a wonderful player group that emerged out of the Distant Worlds 2 expedition, The Hull Seals!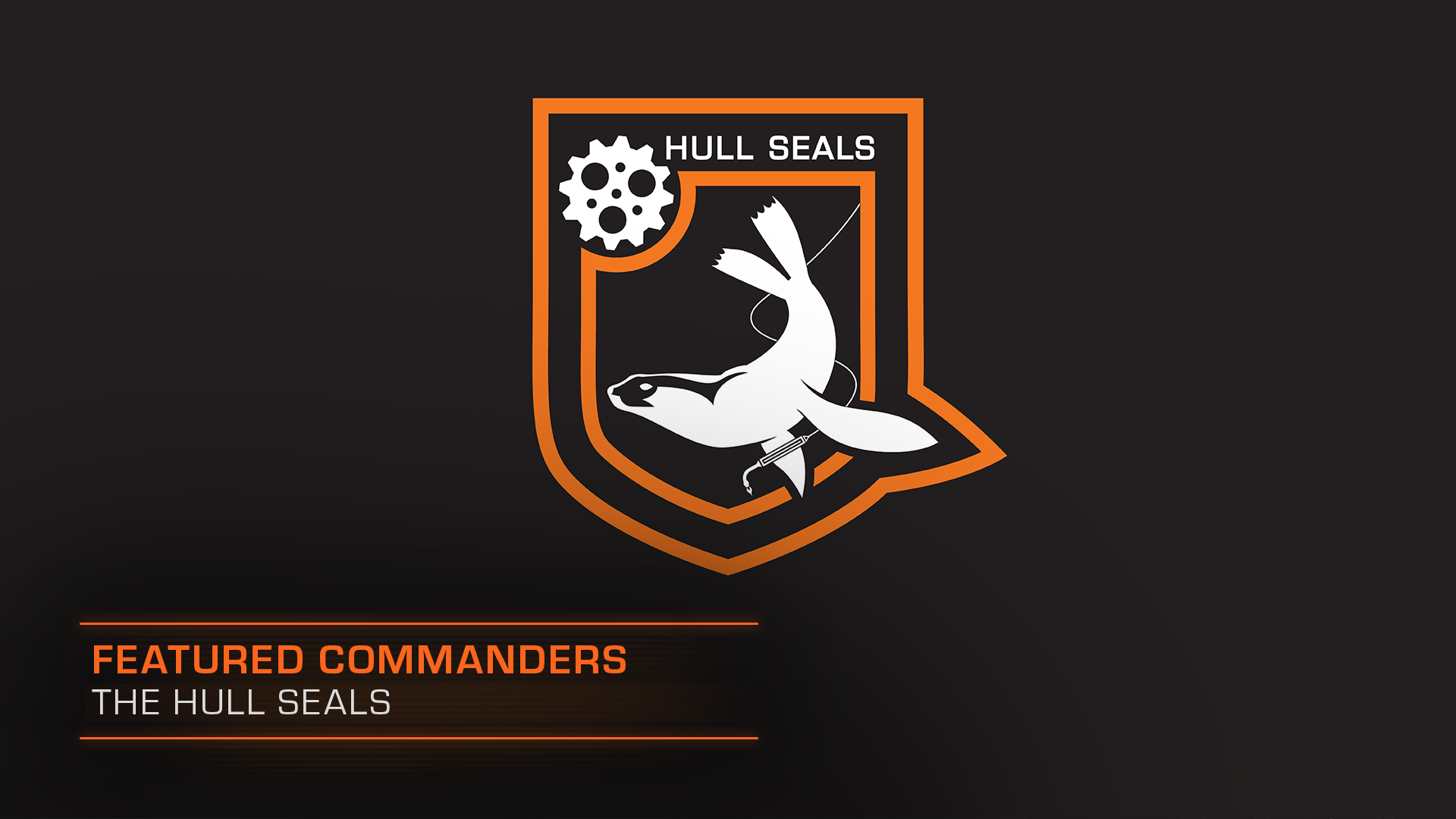 Hello, Commanders. Thank you for taking the time out of your very busy schedule to talk to us! Could you explain a little bit about your group?
The Hull Seals have existed since Jan. of 3305 and began life as the Fleet Mechanics for the Distant Worlds 2 expedition. We came into being when the Distant Worlds 2 team realized that throughout the original expedition in 3302 there was no way for CMDRs to repair themselves while out in the black. Any tiny mistake could be fatal, and it was decided that for Distant Worlds 2, we couldn't let that happen. The Fleet Mechanics wing was founded by CMDR AlexBrentnall and over time, a corps of the Fleet Mechanics coalesced under the banner of the Hull Seals (as an unofficial title) coined by CMDR Freyar. When Distant Worlds 2 came to a close the name stuck, and the Hull Seals officially established themselves.
What a brilliant origin story! How many Hull Seals are there at this point in time and where are you all based?
During Distant Worlds 2 there were 1,910 Commanders declared on the roster as mechanics, an amazing 14% of the whole fleet! The Hull Seals themselves are now between 150-200 strong, with more joining the team all the time. We pride ourselves on having Commanders located all around the world and across many time zones. The majority of the Seals are based in the United States and Western Europe, but we also have members from the Australian time zones.
What can other Commanders expect from the Hull Seals? What is it that you do?
People can expect us to be a fun, energetic crowd of people who are dedicated to both having a blast, while still serving the galactic community and being "
sealious
" when we need to. We have three different levels of service. The Seals go out and repair Commanders in need of rescue when their hulls have become damaged. The Kingfishers' help out with SRVs who have become stuck, and out Code Black team deal with the horrifying event of a canopy breach out in the black of space! If you join the Seals, long rescues and trying challenges await you, but the feeling you get when a Commander is rescued is well worth it.
What is the coolest thing that the Hull Seals have achieved so far?
The Seals pride ourselves on our Code Black rescues and Procedures - that's when a Commanders canopy is blown out or some other emergency has caused them to be reliant on life support synthesis. We give each case our all and having a client touch down safely is one of the best feelings there is. It takes a lot of work - especially when our record Code Black Rescue currently is over 38,000 light years from the Client to the nearest diversion station.
We're also looking forward to celebrating our 1,000th rescue, which is coming up faster than many of us thought possible!
Do the Hull Seals have a motto and a home system?
Our motto is "Ut Fac Novum." It means "To Make New." Though the Seals don't have an official home system or station, however some Seals have adopted Explorer's Anchorage as their personal base.
What advice do you have for the rest of the Elite Dangerous community?
Iron and Nickel are the two most important things in the universe - even above credits! Without these materials, you can't make oxygen if your canopy breaches, you can't synthesize limpets to repair yourself or others, and you can't buy yourself more time to call for help!
This is great advice, and some we've not heard so far! Are there any other groups you'd like shout out?
There are so many Squadrons and Commanders we'd love to shout out, but for the sake of brevity we can't. However, there are a couple we can succinctly mention.
Firstly, the Fuel Rats are a huge inspiration for our processes, and our mentors of what does and doesn't work. Without them, we'd never be where we are today. Secondly, Fleetcomm and the Distant Worlds 2 team have been amazing in giving us the space we needed to test out our processes!
Do you have any events on the horizon that you'd like to share?
We're working on getting our formal systems for repairs up and running, and we hope to have all of the information on that available soon. We also have plans for to host events tjat allow people to try out being a Hull Seal themselves!
Where can Commanders get in touch with you?
Thanks for the time Seals, we'll let you go back to saving the galaxy!

If you're reading this and would like to be interviewed as a Featured Commander, apply here.
Last edited: