Community Manager
Frontier
Hello everyone, and welcome to the fourteenth Featured Commanders thread of 2019! This week we're talking to a long-standing player group, The Independent Defence Agency!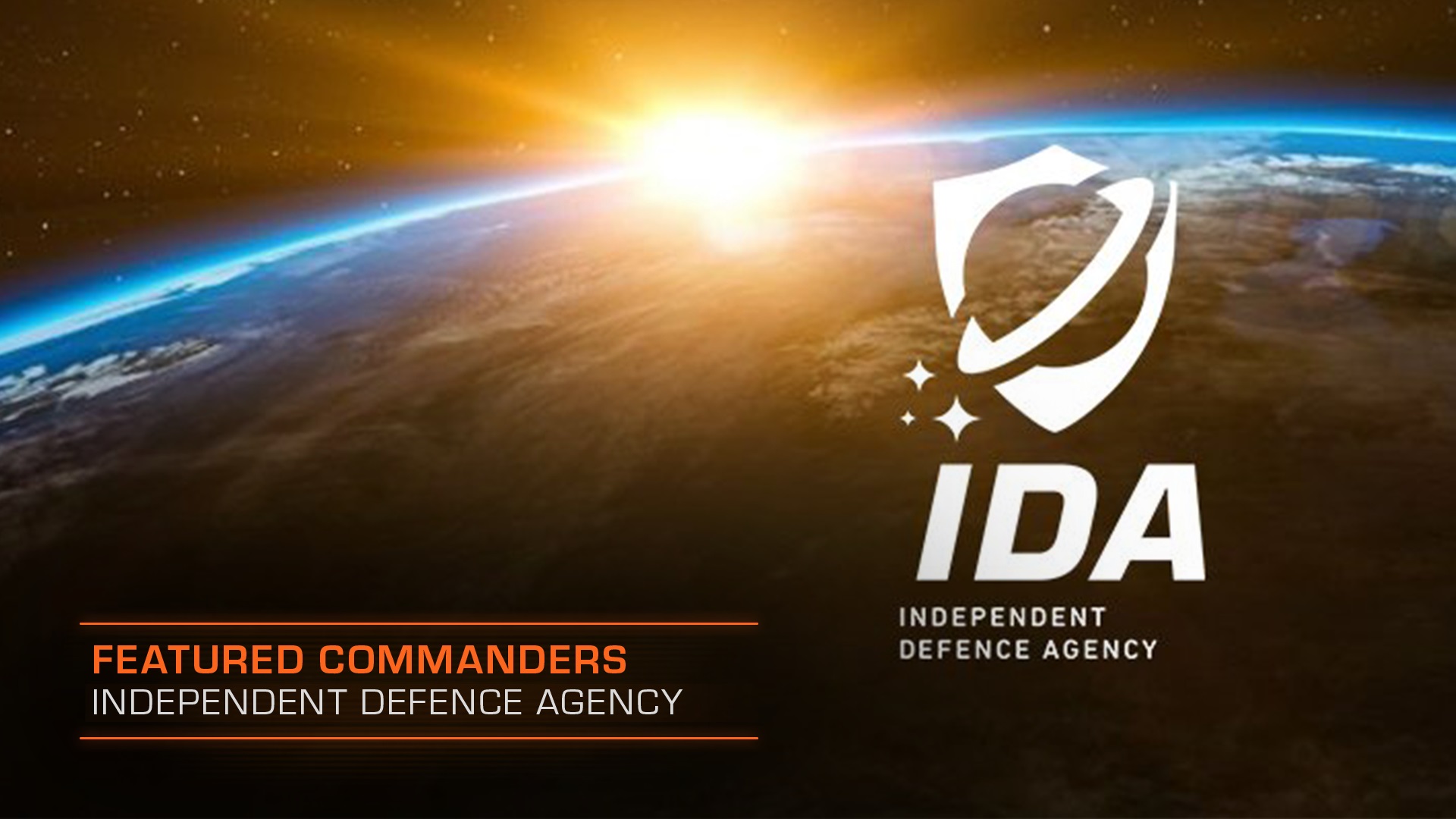 ​
Hello Commanders, thank you for taking the time to speak with us! Why don't you introduce yourself?
Hey there, thanks for asking us. We're the Independent Defence Agency, a player group who aim to protect the galaxy.
How long has your Group existed and what's your home system?
We're currently based in Varam, and we've been together over two years and still going strong.
How many members do you have, and where are you mostly based?
We have over 100 members, largely from the UK, US and across Europe! As such, we mainly speak English, French and Spanish.
Why was The Independent Defence Agency created initially?
IDA was born from the idea of protecting and defending new/vulnerable players in Open Play, and it grew from there.
What sort of activities do you tend to get up to?
We do all sorts of activities, from BGS to PVP, to Anti Xeno, and everything in between.
Do you have a motto you live by?
We don't have a motto as such - our main requisite is to be helpful to other members and other players in the Elite Dangerous community.
What's the coolest thing that the group has achieved?
We have helped protect numerous Commanders in Open Play over the years - everybody knows that the galaxy can be a dangerous place, so helping to save the life of an innocent Commander is by far the most satisfying thing that our pilots can achieve. Not to mention we have flown alongside some of the more influential YouTubers from the community and we've been lucky enough to be featured in some of the official Elite Dangerous newsletters too.
What advice would you offer to a new Commander?
Don't fly without rebuy, of course!
Are there any other groups you'd like to shout out?
The SPEAR network, who do great work patrolling the galaxy. Keep up the good work!
Have you got any events or activities coming up we should know about?
We're always running different events in the IDA, from mass Xeno hunts to PVP events. One of our more popular events is Plasma Tag (like the game you may have played at school, only with Plasma Accelerators!) in an asteroid field.
How can players get in touch with you?
You can find our Squadron in-game or join our Discord!
Thank you Independent Defence Agency for your time, it's been great to get to know you better!

If you're reading this and would like to be interviewed as a Featured Commander, apply here.