Community Manager
Frontier
Hello Commanders, and welcome to the third Featured Event thread of 2019! Falling under "Featured Commanders", Featured Events will take a look at past, present and upcoming events taking place in Elite Dangerous and organised by our awesome Commanders!
This week, we're speaking to the Hutton Truckers, who will be running 'The Hutton Dusty Bento Balls Convoy' in early June.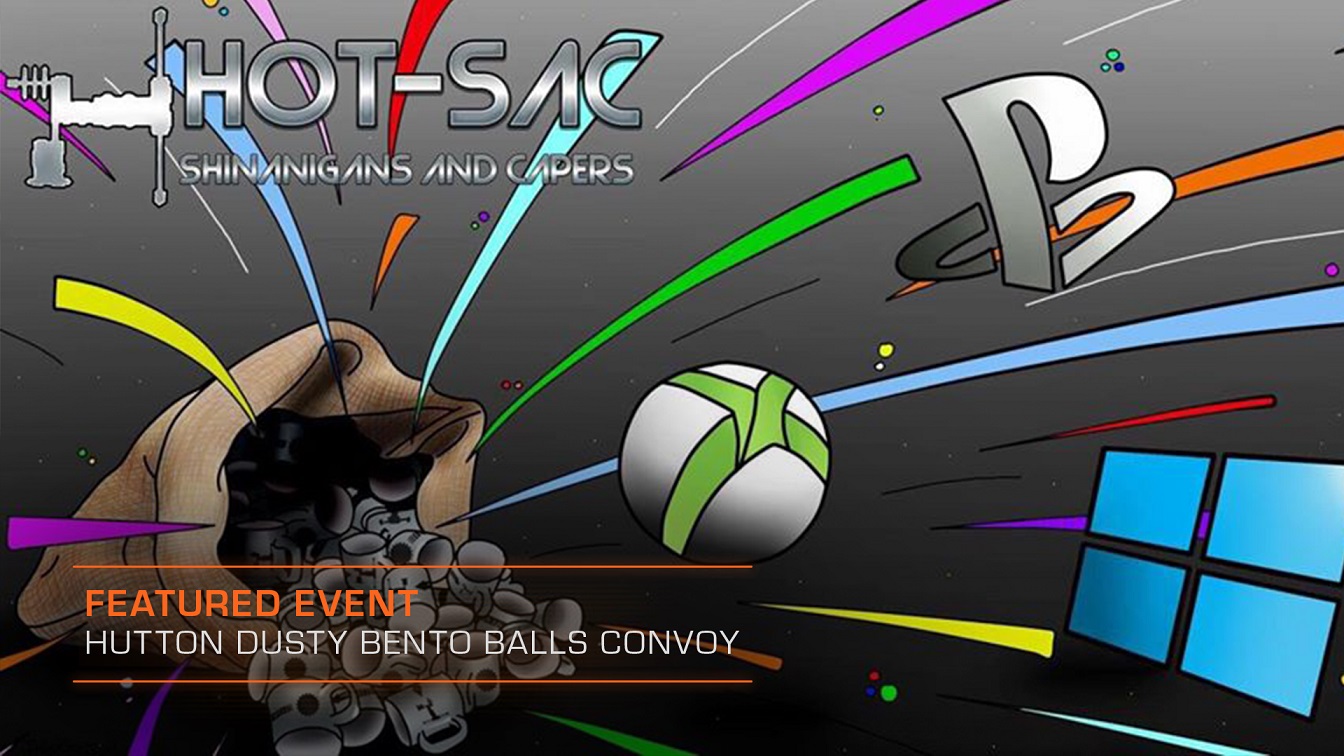 Hello Truckers! #FortheMug.
#FortheMug!
So tell us, what is your event about?
Hutton Dusty Bento Balls Convoy is... well a convoy travelling across a dangerous patch of space, on a three minute timer! Commanders across all platforms are invited to join us and there are prizes to win. Here's the write up from our
forum post
:

"Geawen, the site of the best dance parties in the galaxy has a problem (we wonder why, something to do with all that Dance Dust). They've got no balls. Disco balls. Luckily, Hutton knows exactly where its balls are and that's at Bento. Bento are famous for making snowglobes for the winter season, but in the summer, they're all rigged for party gear and use their ball polishers to make disco balls. This year's convoy - a.k.a. the Dusty Bento Balls party run will be taking place on the 8th June and is indeed to bring your shiny balls to where the party is."
How will this event play out? What will Commanders need to do?
At 19:00 UTC, we'll assemble at the start location in Bento in wings of four, with ships loaded up with rare goods.
The convoy leader will be in Teamspeak and streaming the event.
On the command, "JUMP", we all jump to the first destination. A 3 minute battlestar galactica style timer starts.
On 0, we jump to the next destination and the route is pre-determined! No jumping ahead of the convoy lead.
There will be around 20 jumps a maximum of 15ly apart each.
When you enter a system you have 3 minutes to scoop, fight off pirates, work out next location etc
At the end, we need to unload the big ships into the station - so there will be a whole unloading operation using smaller ships with limpets to unload the space cows.
Where is your event take place?
Initially Bento, and then onward toward our destination that's 22 jumps away.
And, when is the event taking place?
We're beginning at 19:00 UTC on June 8!
Do you have a message for the community who might be interested in joining in?
Can you bring your balls to safety across dangerous space? Dodge pirates, dangerous looking stars and battlestar style crazy timers? Find out more here!
It sounds fantastic, and a lot of fun! We look forward to seeing how it turns out. Thanks for talking with us, Truckers!

If you're reading this and would like to be interviewed as a Featured Commander, apply here.