For the love of all that's holy, fix this system map, Frontier! Yes, I know this has been brought up a thousand times, but obviously FDev has ignored the communuty, so it's my turn. Here is just one example of what's wrong with the system map and why: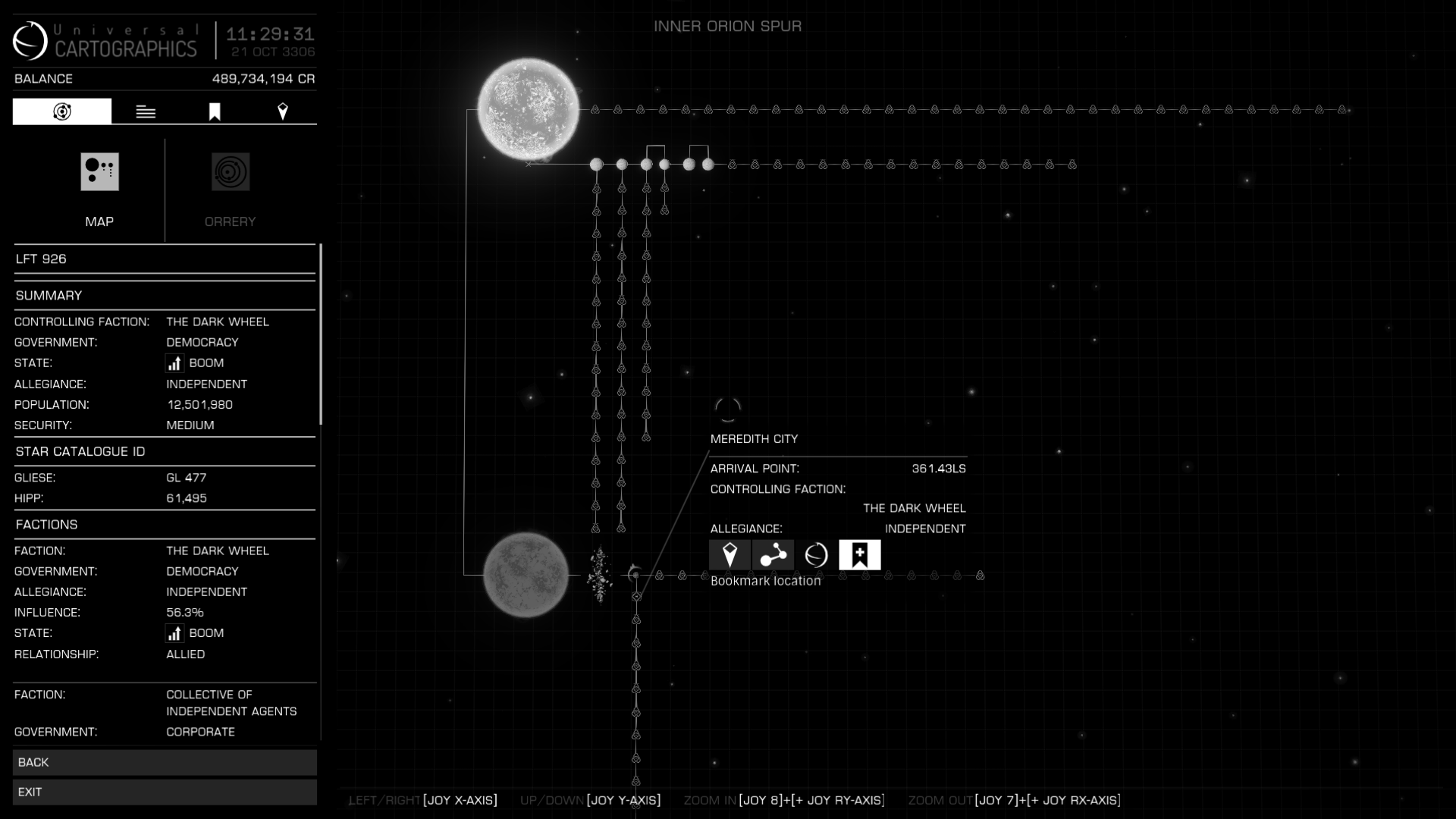 Notice that Meredith City is only 361 LS away, which means those two stars are in relatively close binary orbit. Yet I have to zoom completely out and scroll down ever so slowly (thanks to the "slow scroll" bug in VR) to even see this station, let alone select it, thanks to this insane fleet carrier icon clutter. Even noticing there is a station here is like a game of "Where's Wally?" Forgive me, but this is pure embarrassingly amateur rubbish, and it
needs
to be fixed.
How can this be done? Plenty of suggestions have been made - apply nav panel filters to the system map, have collapsing tree / folder views (showing just one icon of a fleet carrier with a plus / minus sign to expand), remove fleet carriers from the system map altogether (what value is there in 200 icons to hover over?), limit the number of fleet carriers in populated systems to a much smaller number (like 10), etc. I really don't care
how
you fix it, just FIX IT.
Last edited: