Community Manager
Frontier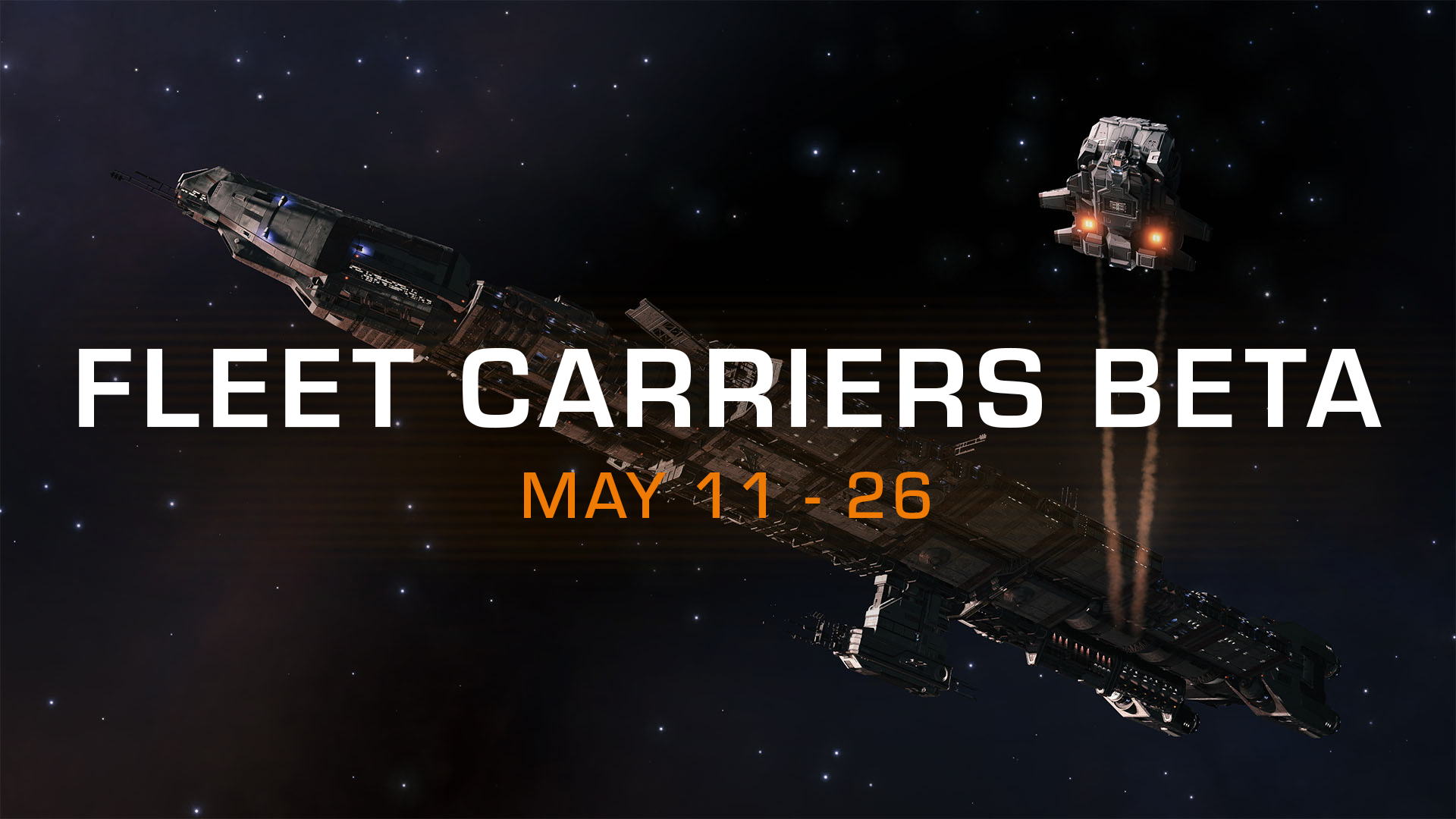 Greetings Commanders
The
Fleet Carriers Update
Beta begins today at 11:00 (UTC)!
Although the Beta will run much like the real game, we ask that you focus on testing all the changes, along with your standard gameplay, to ensure the stability of the build. This will help us to identify and find ways to fix as many issues as possible before the update goes live.
As a reminder...
The Beta runs from the 11 May and will end on 26 May.
This Beta will be accessible on PC, PlayStation 4 and Xbox One.
For PC players to take part in the Beta, all you'll need to do is load up the launcher and select (and update) the following product: Elite Dangerous: Fleet Carriers Update Beta (Horizons) from the 11 May. Once that has been completed, you'll have access to the Fleet Carrier Beta. If this doesn't appear, please restart your launcher.
PlayStation 4 players will need to go to https://user.frontierstore.net/fleet-carrier-Beta-key and log in using your PlayStation. Once you have this code you need to redeem it on your platforms store page to download the Beta (this will appear as a different game to the live game, so you will be able to jump into the Beta and into the real game when you please).*
We'll be updating the Issue Tracker with a Fleet Carriers Update (Update 3.7) Beta section, and we encourage all those who are taking part in this Beta to report any encountered bugs or issues through it. In addition, we will also be adding links from inside the game that will take you directly to the Issue Tracker site.
You will not need to resubmit any of the current issues that are currently present in the Issue Tracker. Any issues you encounter in the Beta should be added to the dedicated Beta Issue Tracker section.
All issues should be reported to the
(Beta) Issue Tracker
directly, but if you have any questions, please let us know on this forum thread.
Xbox Beta is now live!
Good luck on your mission, Commanders.
Last edited: