Senior Community Manager
Frontier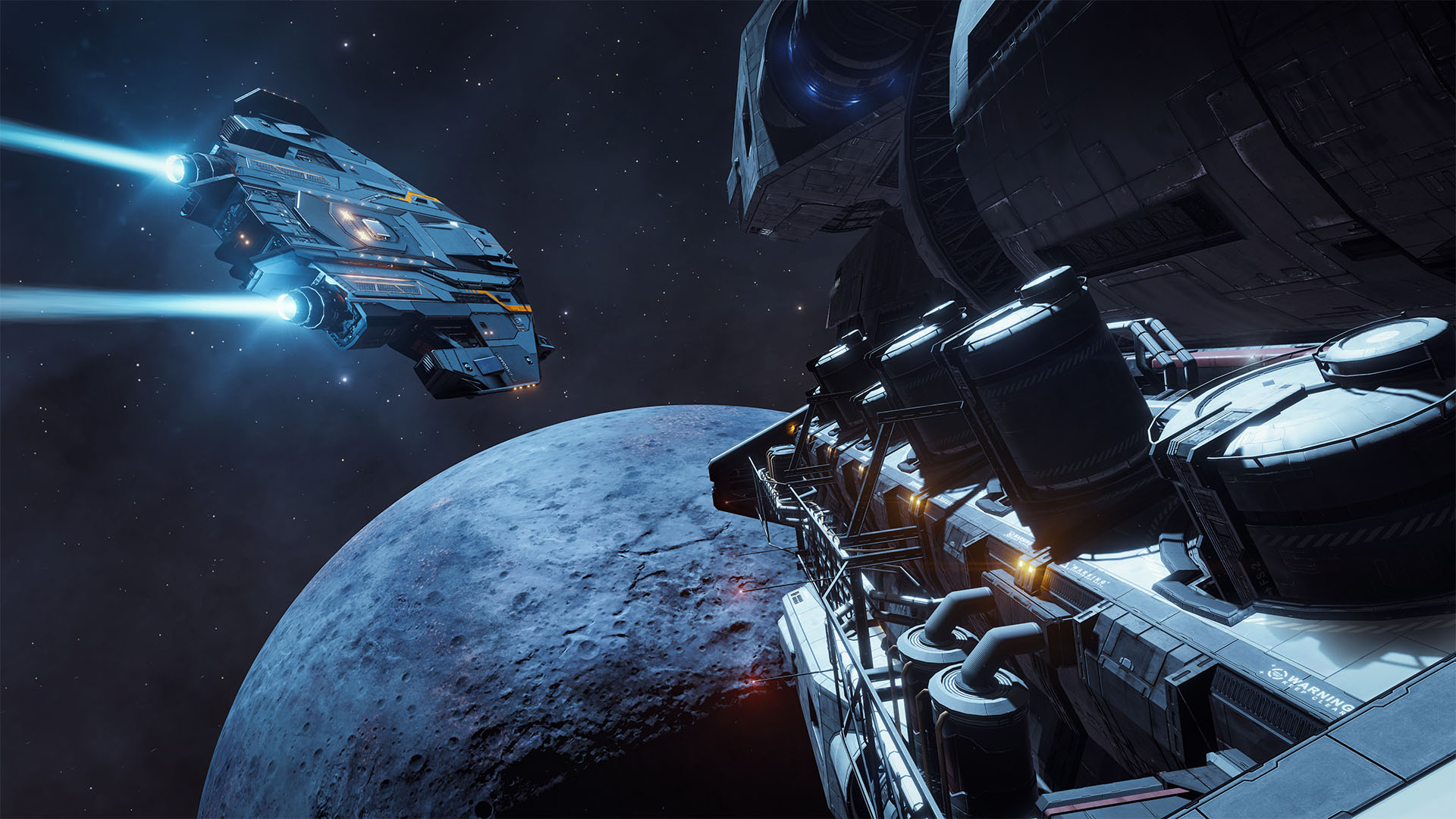 Greetings Commanders,
This patch brings a number of bug fixes and info on some known issues. The patch is expected to go live at
10:00 UTC
on
Wednesday, 15 July
with minimal downtime. Please note that these patch notes may be edited before the update is due to go live as changes are added, removed or adjusted.
Patch Notes
Fleet Carriers
A bug preventing transactions in a Fleet Carrier's market when the transaction amount was greater than the Fleet Carrier's remaining unreserved credits was fixed.
An issue which occurred when setting the price of a commodity on a Fleet Carrier to greater than 1 million credits was fixed.
Salvage commodities normally limited to search & rescue contacts, like Black Boxes or Personal Effects should now work correctly at Fleet Carriers in the open and black markets.
An issue which lead to some Fleet Carriers having a service only partially installed was fixed. Affected carriers have now had any of these services properly installed, but with some small side effects (see Known Issues for details).
Mining
An issue which allowed launching a fighter to restore sub-surface deposits on asteroids was fixed.
A bug with material distribution in overlapping hotspots was fixed and hotspost themselves we rebalanced. Now, the effect that each hotspot has on the base rarity of a commodity has been doubled. To counter this, hotspots of the same type which overlap will be less effective. The aim of thsese changes is to reduce the massive impact of overlapping hotspots while still ensuring they provide a higher yield than non-overlapping hotspots.
Avatars
A bug which affected the way hair options were selected for dark skinned characters was fixed.
Early Game Experience
An incorrect destination given in the first mission was fixed.
Arx
An issue which prevented featured items in the store from being selected was fixed.
Trading
Fixed a problem with the Low Temperature Diamond commodity not decreasing its demand level as players sell commodity units to a market that demands it when the faction controlling that market has any state active in that starsystem.
UPDATED
Known Issues
Fleets Carriers
As above, an issue with partially installed services has been fixed. Previously, these services were not accounted for in the Fleet Carrier capacity, meaning this fix may result in some Fleet Carriers going beyond maximum capacity. Affected players may notice in addition to being overfilled, their Fleet Carriers now have a crew member named Fred Bloggs. While he is a hard working crew member, Fleet Carrier owners who do not which to keep Fred Bloggs may replace him as you would any crew member when the Fleet Carrier is in an Administration system.
The capacity of overfilled Fleet Carriers will display as full (25,000/25,000). The used capacity can be reduced by removing cargo from the cargo bay, uninstalling services or cancelling/reducing purchase orders. This can be done to ensure your Fleet Carrier is not overfilled. Until this is done, purchase orders set in the market management interface may not work correctly. Commanders selling commodities to a Fleet Carrier which is over capacity will receive a "Transaction Cancelled: Commodity no longer required" message.
Stability Issues
Players may find they are having issues with being disconnected from the game when loading into systems with many Fleet Carriers present. We are aware of this issue and are working towards a solution in a future update.
We apologise for any inconvenience caused by the stability issues and as above, we are working to resolve them as quickly as possible. Thank you for your feedback and understanding!
o7
Last edited by a moderator: