Here is where you can buy ax turrets 1,2,3...i don't know which ship you use.
I have two ax turrets on my krait. They make short work of the scouts.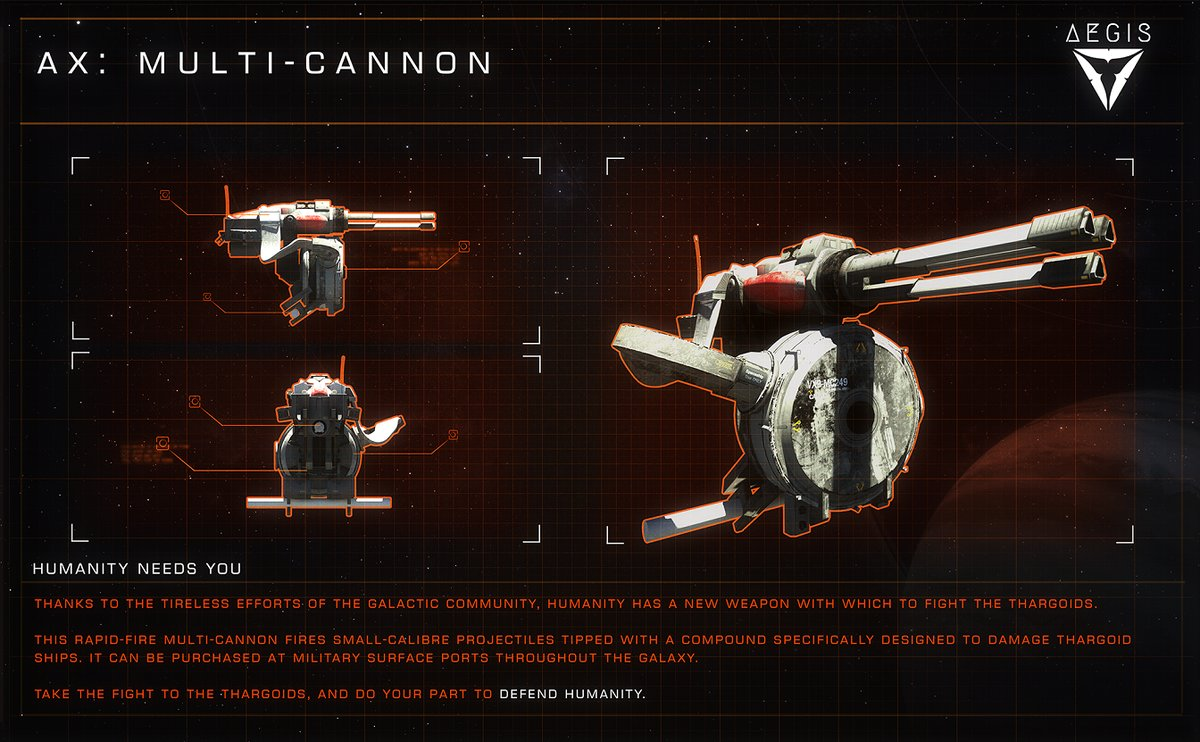 Fixed mount, rapid fire, small-calibre projectile tipped with a compound that damages alien vessels. There is a limit of 4 experimental modules per vessel. — In-Game Description The AX Multi-cannon is a multi-cannon created by Aegis. Released on October 5, 3303, the AX Multi-cannon is capable of...
elite-dangerous.fandom.com
The large turreted version is only available at planetary military bases. But you can look at the link.