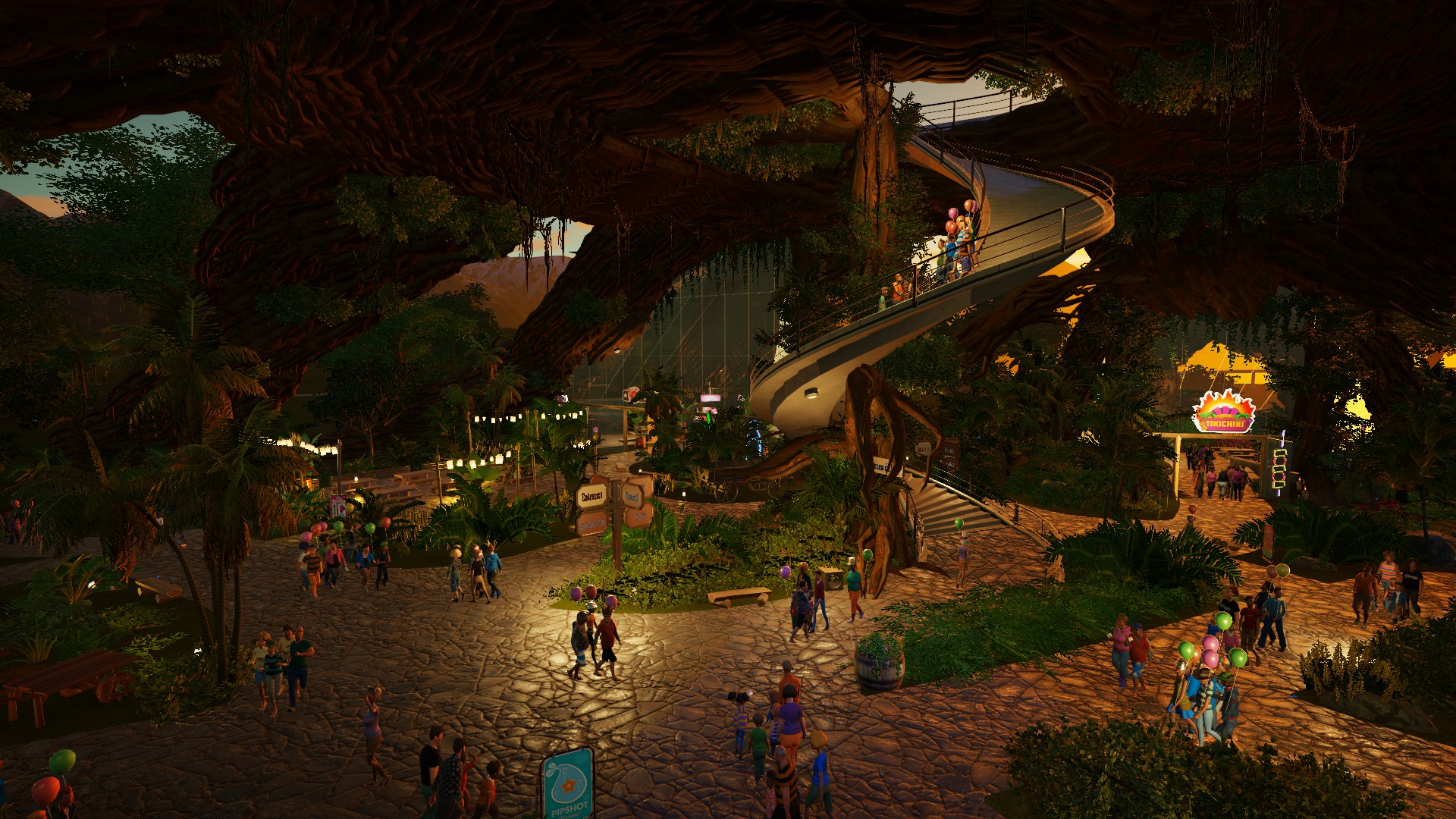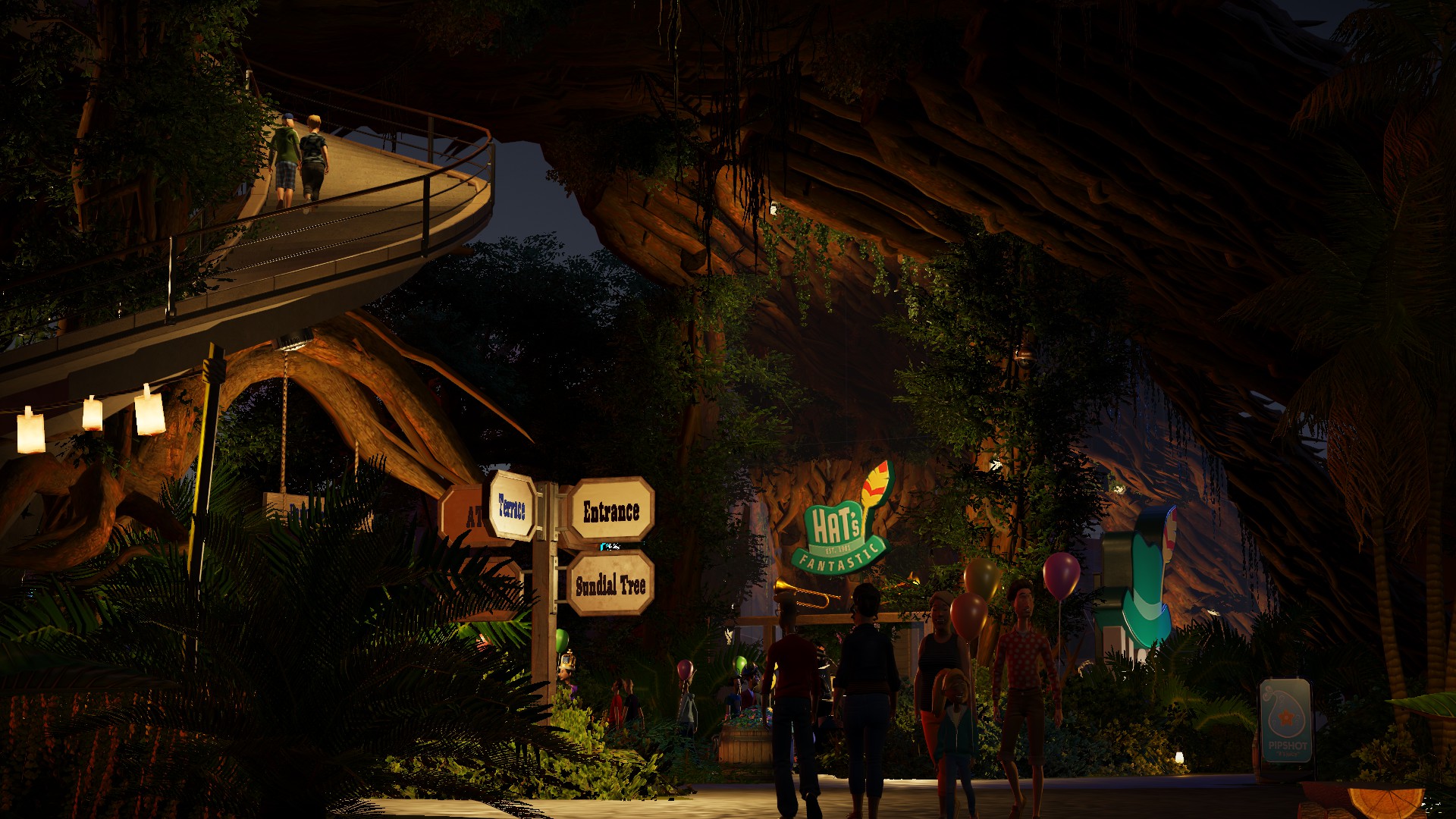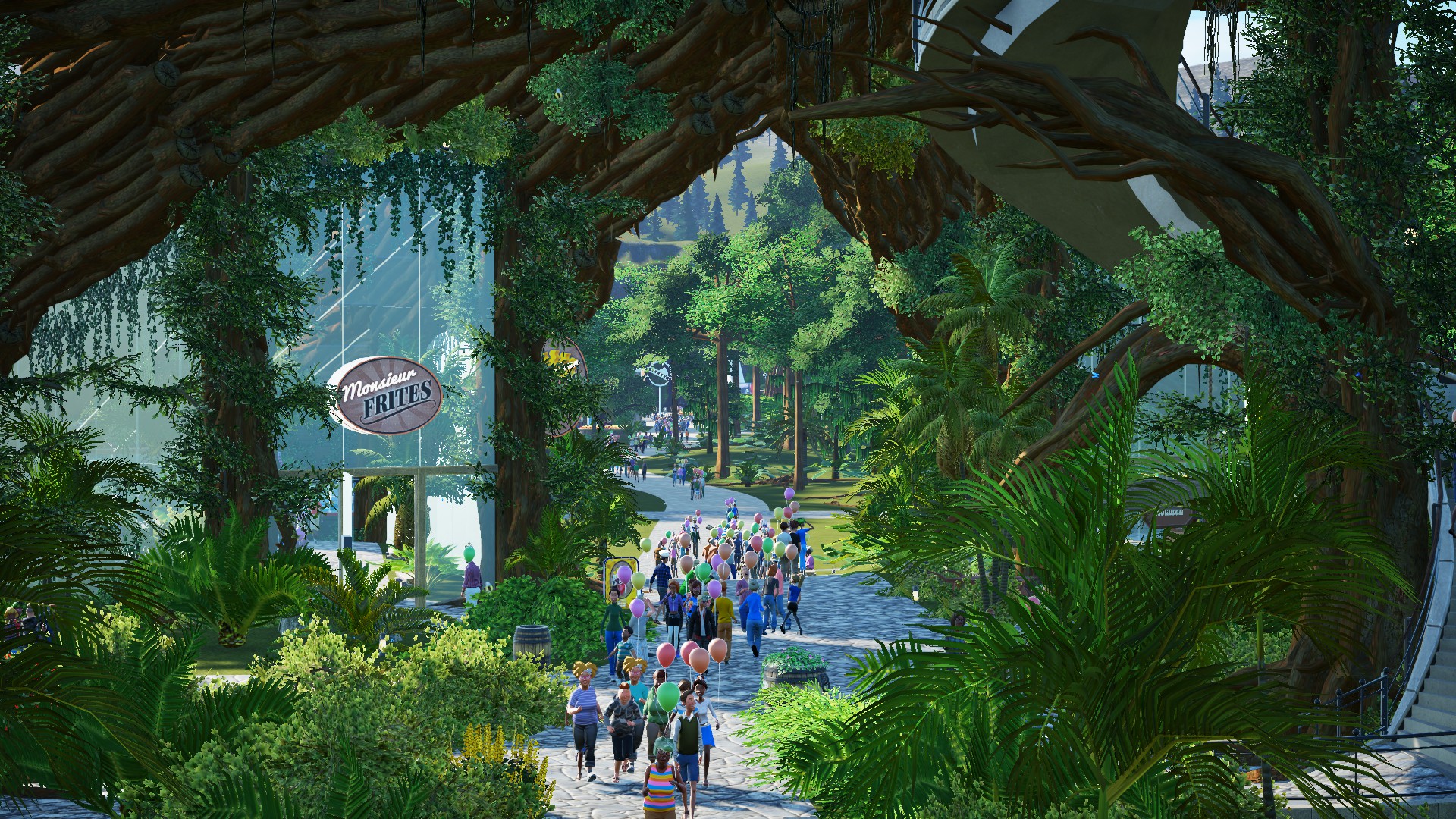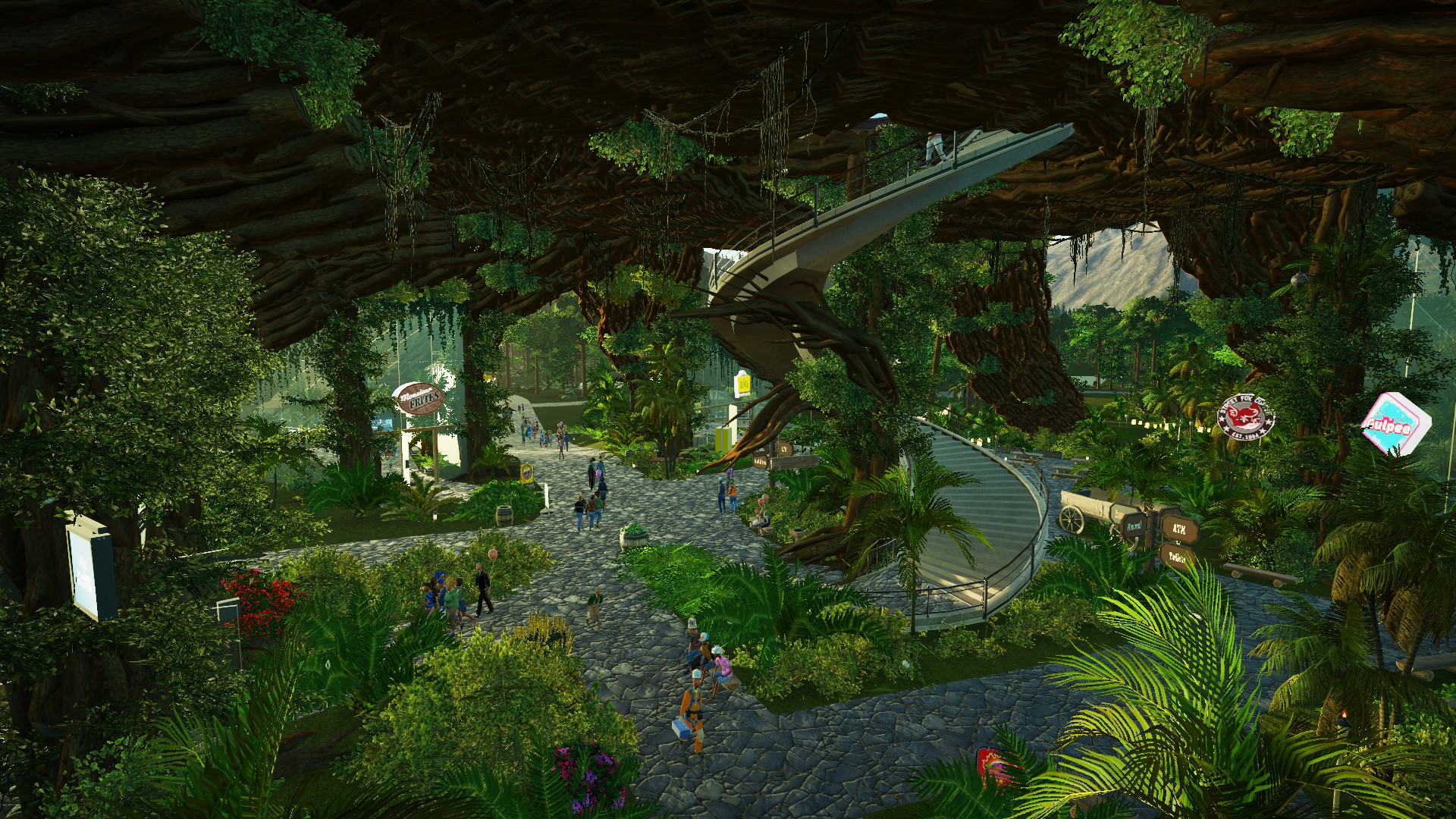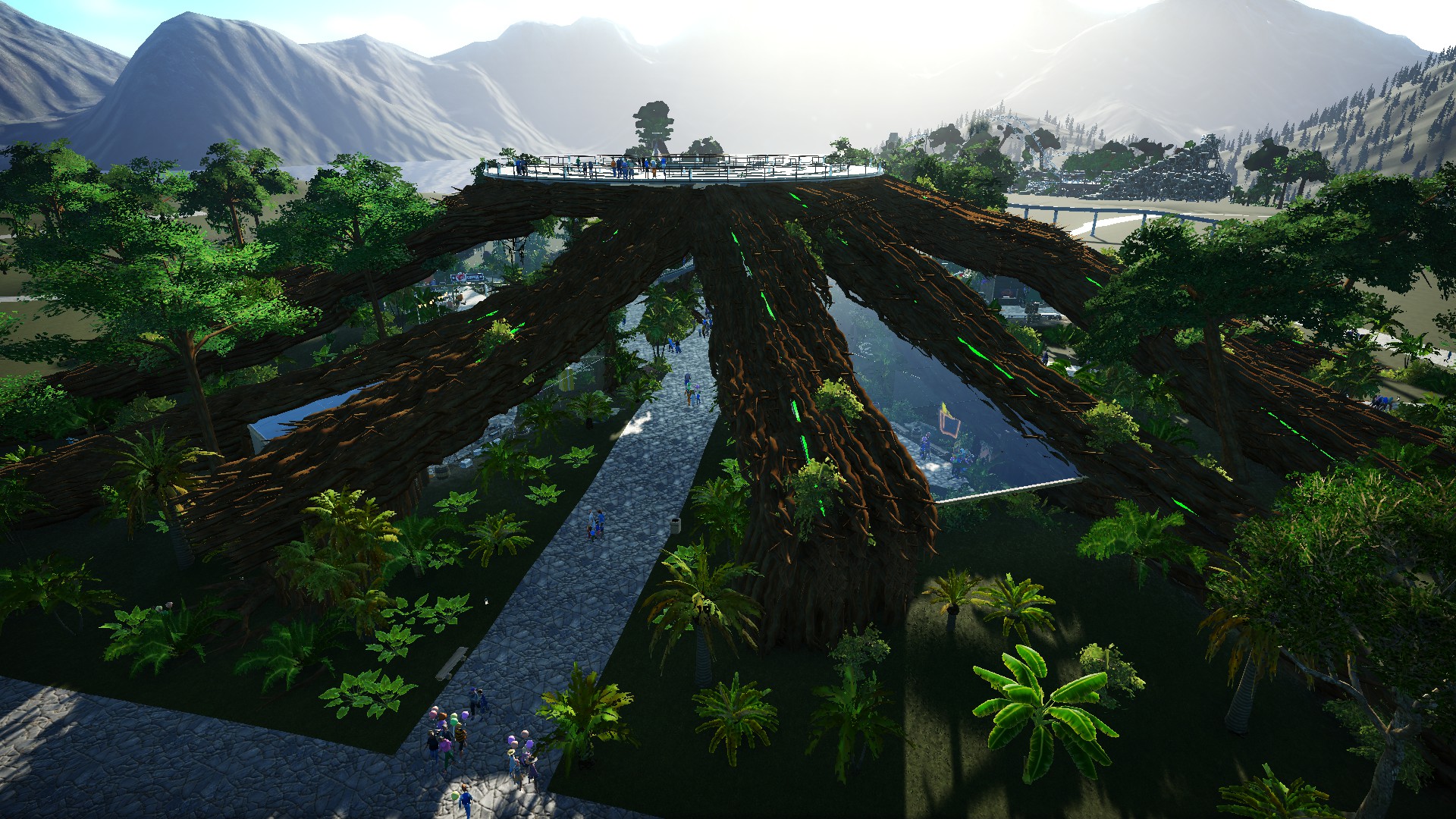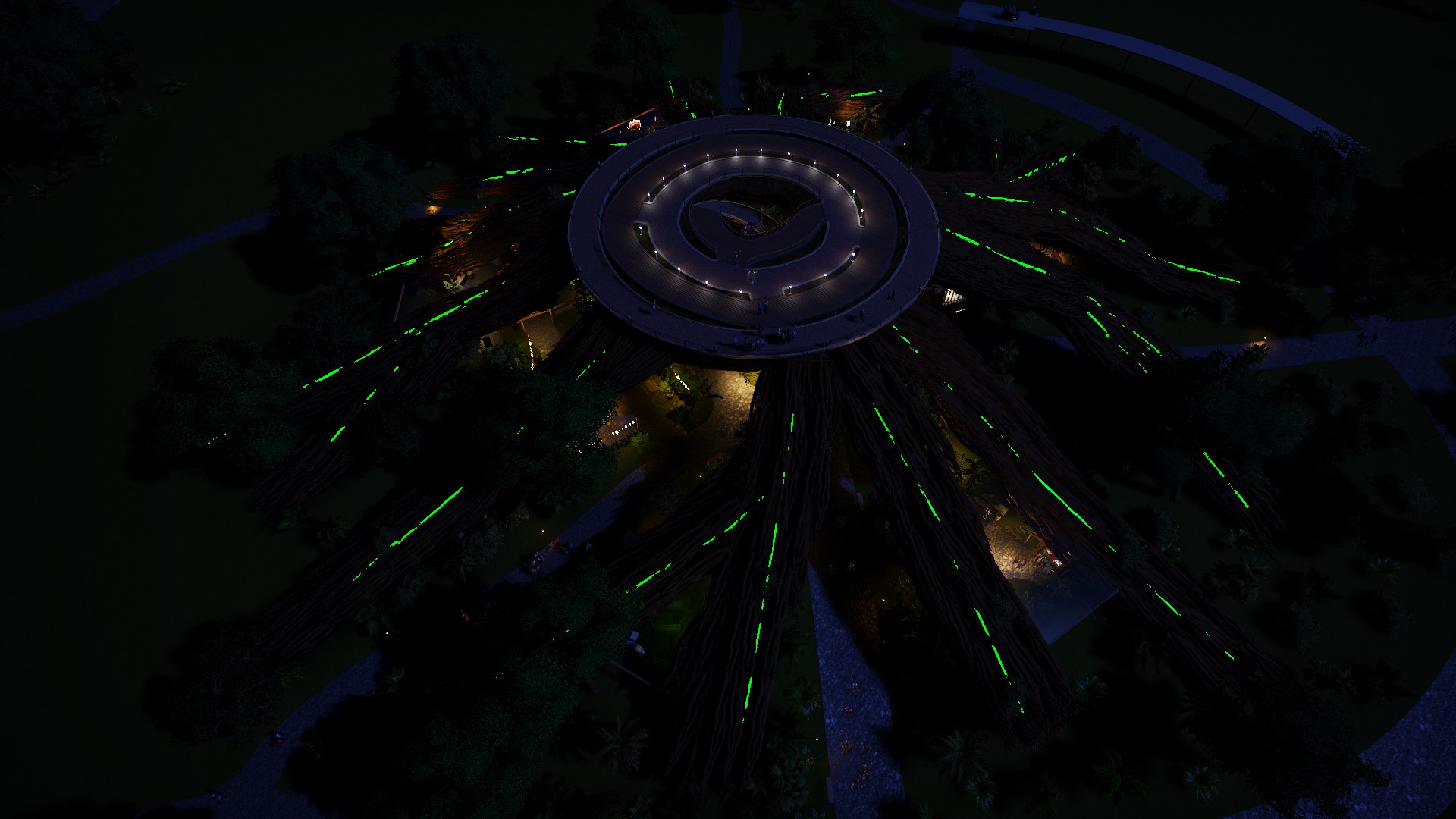 Hayo everyone!
A shopping area just opened in the centre of the jungle: Including more than 10.000 objects and a view over the whole park, it creates an impressive image for a never to forget experience.
Inspired on the shape of a tree root, the plaza unites with the surroundings. In the inside of the roots are located the shops and terraces; one terrace outside the covered restaurants and three inside them. In combination with attractive lights and the lit signs, the night experience is just as special as in the light.
This huge creation exists of 3 large blueprints, to make it possible to place it in your own theme park.
Shops and facilities:
Hat's Fantastic
Tickichiki
Monsieur Frites
Just a Momento
Pipshot Water
Street Fox Coffee
ATM
Vista points
Toilets