One of the firsts things I planned for the game, was to build a greenhouse insired by the "Ferme aux Crocodiles", a crocodile "farm" located at Pierrelatte, France. It is a reptile zoo that I visited many times and it's a must see for any croc fan (and it's a great place to see and photograph gharials). It's just when I knew that gharials were on the game when I started to think to recrete it.
During the beta I created a first version and uploaded it to the workshop, but once the full game was released I improved it quite a lot.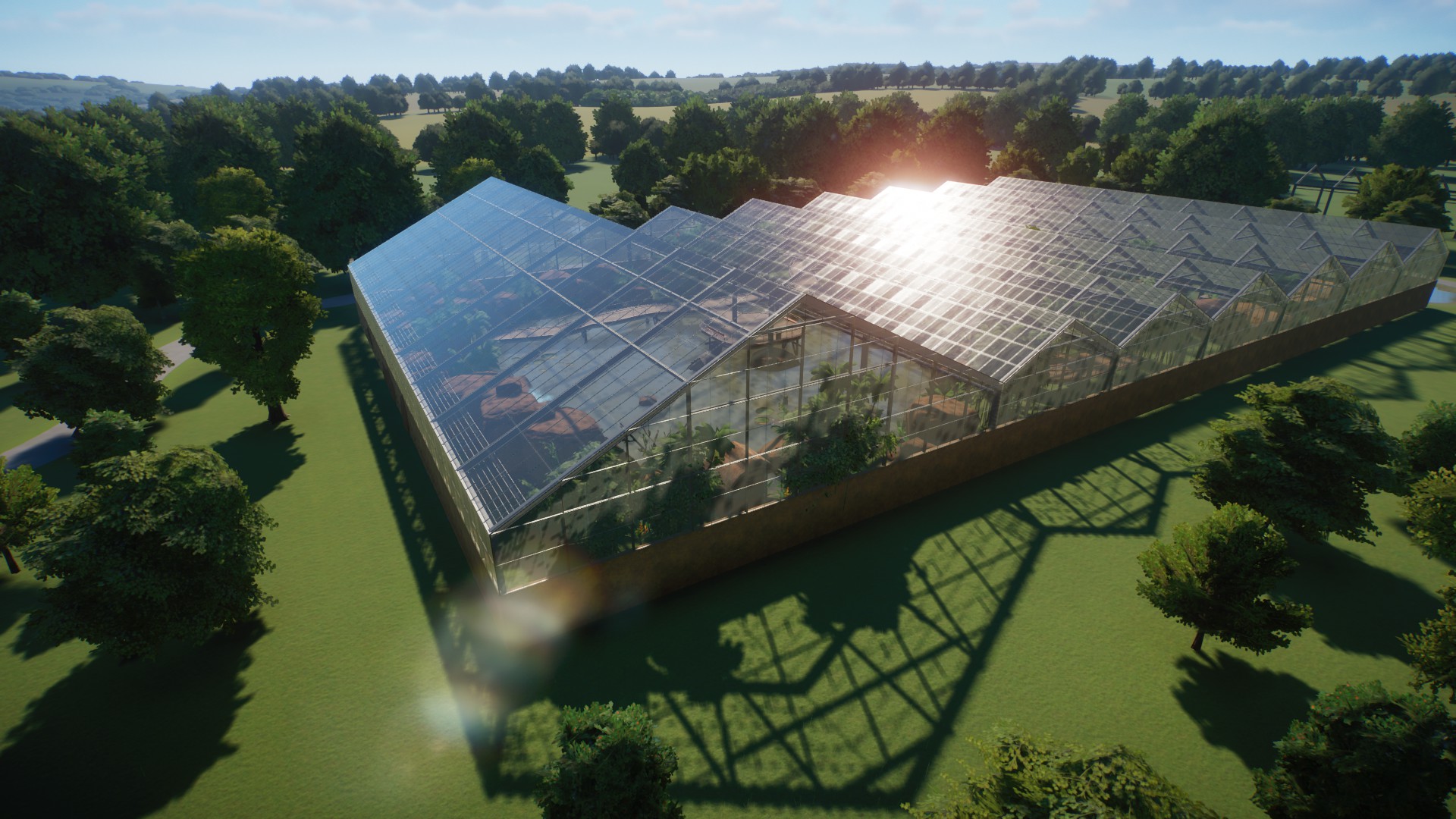 I created a first version that recreates the farm, with its original number of greenhouses when I visited it for first time (6 small ones plus a big one). This is what you can see on the previous picture. But later I realised that even doing it more or less at 1:1 scale, it looks too small, so I created modular versions that give more freedom.
It only include the structure of the greenhouse and all the indoor decoration is up to you
Here you have some examples of the modular greenhouses with some decoration inside, in this case for a Komodo dragon exhibit. I used two big modules plus a small one in the center used for the guests. The two big ones contain the animal habitats: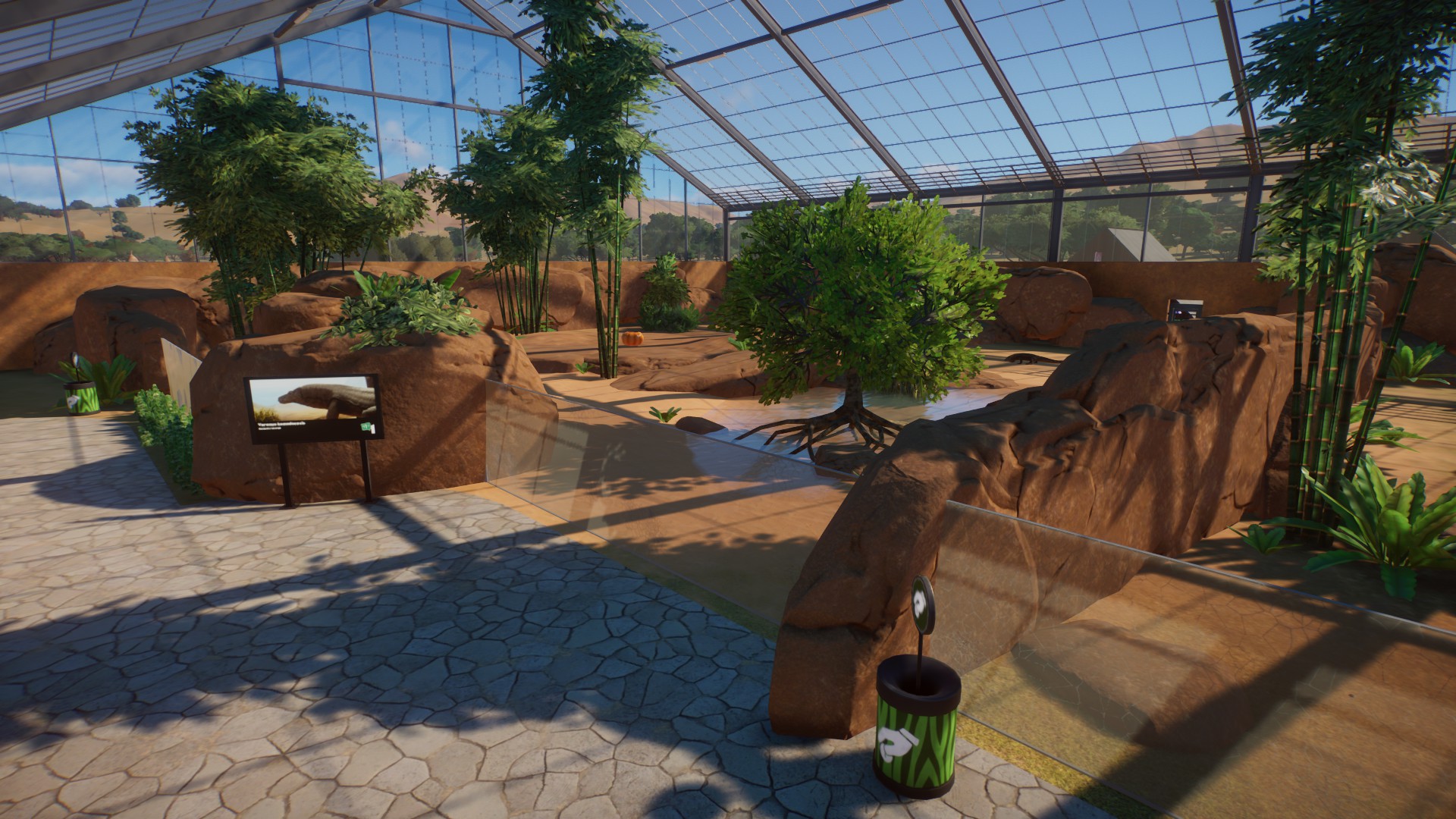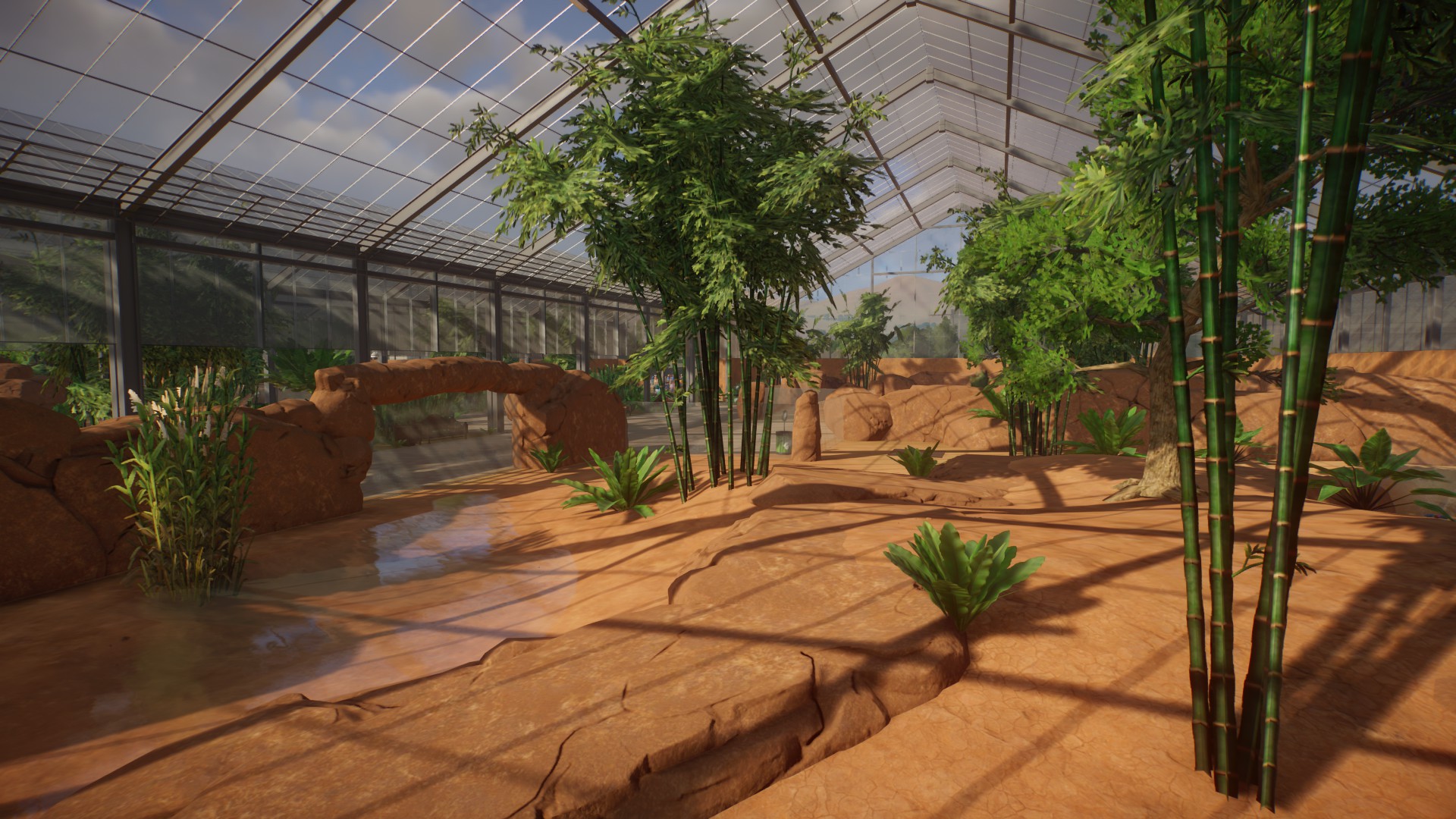 This is just the beginning of a pack of greenhouses that I've planned. Now I'm showing this as it's the first one that I created, but later I'll show the second one that I finished recently. More will come in the future
If you want to try those greenhouses, here you have the links:
Big module:
Small module:
Ferme aux Crocodiles:
Last edited: