Welcome to theme world of Grindlheim
Today I'd like to present you my next big project after VOLT, which I released last year.
This is Grindlheim, an immersive theme world inspired by Klugheim at Phantasialand.
Like Klugheim, Grindlheim has two rollercoasters: K'aros, a fast multi launch coaster and Ri'kh, a family coaster.
I started this project back in 2016 and already spent 400 - 500 hours in Planet Coaster
building Grindlheim and I finally have enough in stock to show you the first images.

To do this I have created my own website for the project.
There you can find images and a project blog which I will update regulary.
>> Check out the Grindlheim website and blog <<
Nevertheless I will still post all updates here as well.
But now, I'd like to show you some images of Grindlheim so you can get a first idea of what I'm building: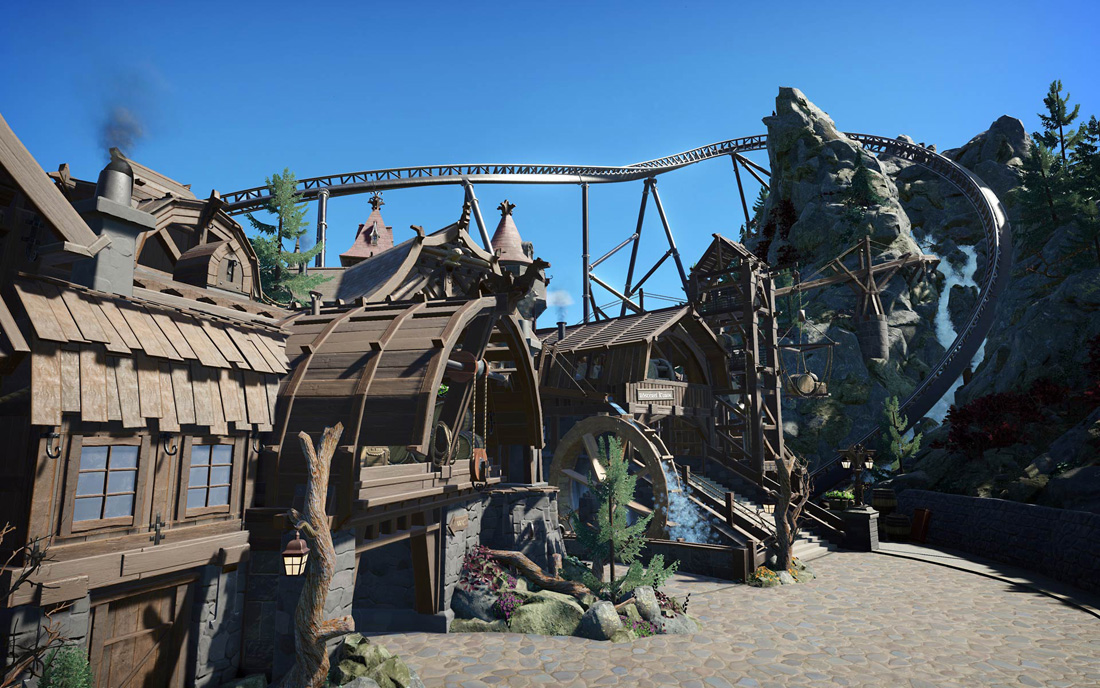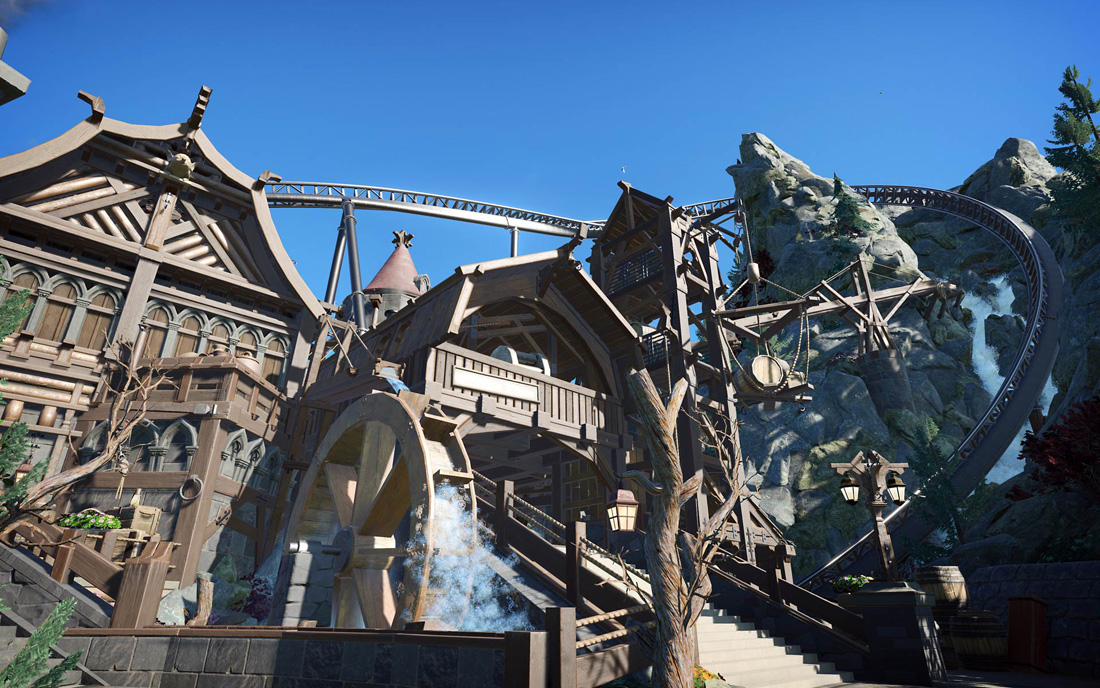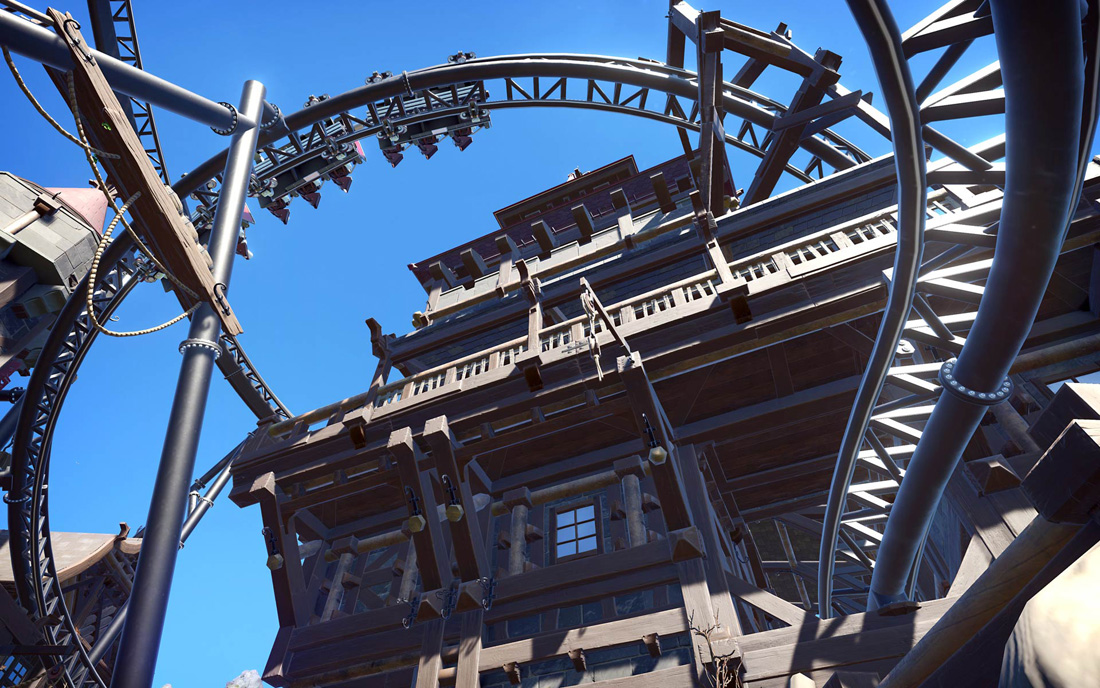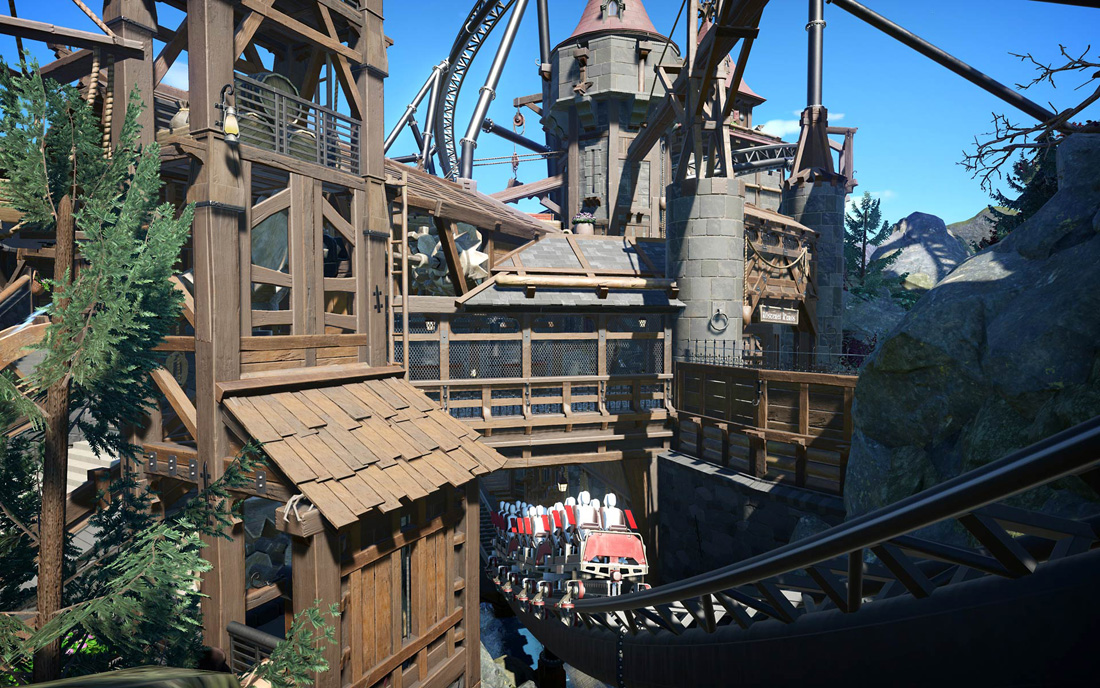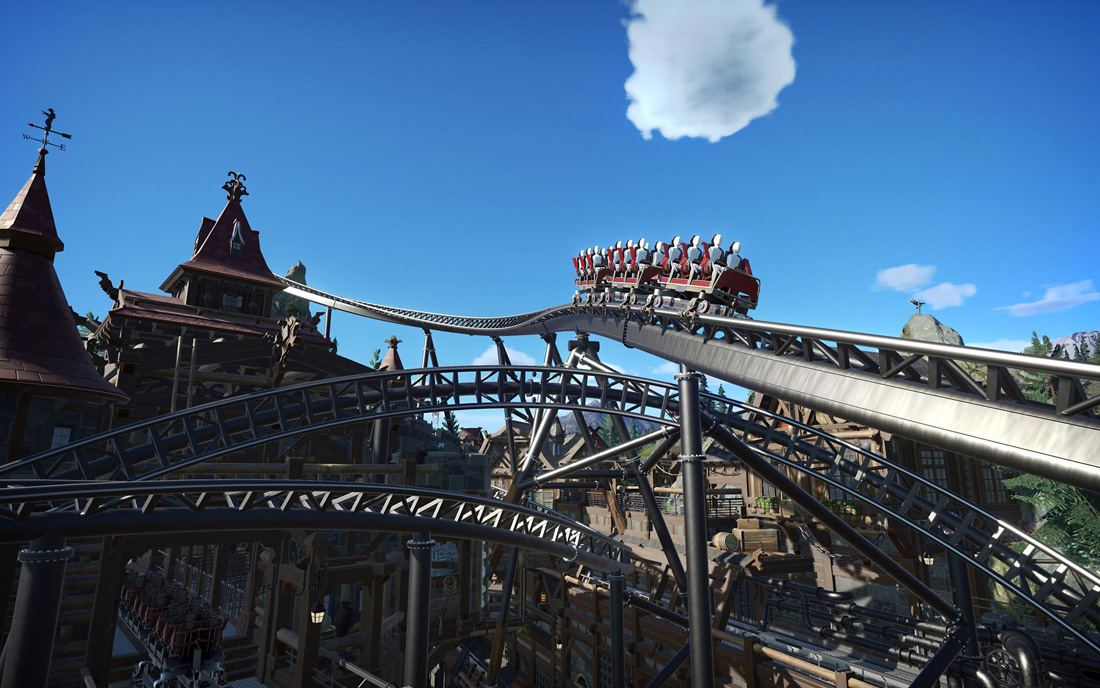 These are a few preview images. There are more on the Grindlheim website as well as more information on the coasters.
------------------------------
I will regulary update the blog on my site and post new images and information over there.
>> Check out the first blog post here <<
I thought it's a good idea to include the first blog post here as well, so I put it in quotation marks below.
I will always let you know about new updates on the blog over here as well but I' not sure if I should post them here. It's also a lot of work.
What do you think? Is a link to the blog post enough? Let me know!

And let me know what you think of my creations.
Welcome to the Grindlheim Blog

Update #1 - 03/17/2019

Welcome to the Grindlheim Blog, dear Planet Coaster friends and enthusiasts. I'm pleased you found your way onto this site and my project blog. This is the very first post here, so please stick around and let me explain to you what Grindlheim is, what I'm building here and what is planned.

At first I'd like to introduce you the project: Grindlheim is an immersive Planet Coaster theme world that I started building at the end of 2016. At that time I visited the amazing Klugheim at Phantasialand in Germany and since then I wanted to create something similar within Planet Coaster which was just released at that time. But during the second half of 2017 and till summer 2018 I spent most of the time in Planet Coaster with building VOLT, a launch coaster inspired by HELIX at Liseberg.

But since then I was back dedicating all my Planet Coaster time on Grindlheim. If I have to guess I'd say I already spent 400 - 500 hours into this project and I'm not close to finishing. But I have enough in stock now to finally show you what I'm working on. Like Klugheim, Grindlheim has two rollercoasters: K'aros, a fast multi launch coaster and Ri'kh, a family coaster. You can check out their dedicated pages on this site for some more information, stats and a few images. But there are many more details, information and images to come in the future.

I created this blog to beautifully present the project in an organized and chronological order. Nevertheless I will still post every update on Reddit, or on the Planet Coaster Forums so you can comment and discuss the progress or suggest improvements. Every blog post will consist of text and a gallery below. Some images will have descriptions that you can toggle on and off with the eye-symbol in the gallery controls.

That's it for now. Please check out the images below and come back for the next update.

Zarroc91 / Dravarol

This is a bird's-eye view of Grindlheim in its current state. As you can see, I haven't started on the most complicated theming job, the entwined track of K'aros on the left. The east side of Grindlheim is mostly finished.

Here you can see where the stations and entrances of K'aros and Ri'kh are located within Grindlheim. Guests will enter the theme world at the bottom of the image at K'aros' entrance.

An image of K'aros and the logo I designed for the coaster.

The middle of the image shows the station and brake run of K'aros. I will show the complete station in a later update.

This is the entrance of K'aros' queue line. Of course the complete queue is heavily themed. I will show it in a later update.

The same building from a different angle.

This is the family coaster Ri'kh. Inspired by how Klugheim at Phantasialand was designed, most of Ri'kh's track lies below normal ground level. What do you think of the logo? Leave a comment on Reddit or the Planet Coaster Forums (links at the top)!
Last edited: