Anyone else encountered this bug? I've put it on the Issue Tracker in case somebody else is dealing with this bug. It's not game breaking, but I know it's there and I think it should be fixed somewhere down the line.
From the Issue Tracker:
Habitat information panel shows there are 2 different species in that habitat. In my case it's Ostriches and Pygmy Hippos. It's only shown under the "animals" tab, but not on the "overview" tab. First there were Pygmy Hippos in there, but after facing the water miscalculation bug I gave up and put in the Ostriches. I've put the Hippos in the trade center and I can apparently research them despite not being in any enclosures.
STEPS TO REPRODUCE
This bug occurred when I tried putting Pygmy Hippos in that enclosure and had problems with the water area - they had more than enough water but the water area was not calculated properly and it was all in red. After trying different things and the water bug still occurring I gave up and put in the Ostriches. The Ostriches are fine, but the habitat panel still shows there are Pygmy Hippos inside.
Overview tab showing correct species (5 Ostriches)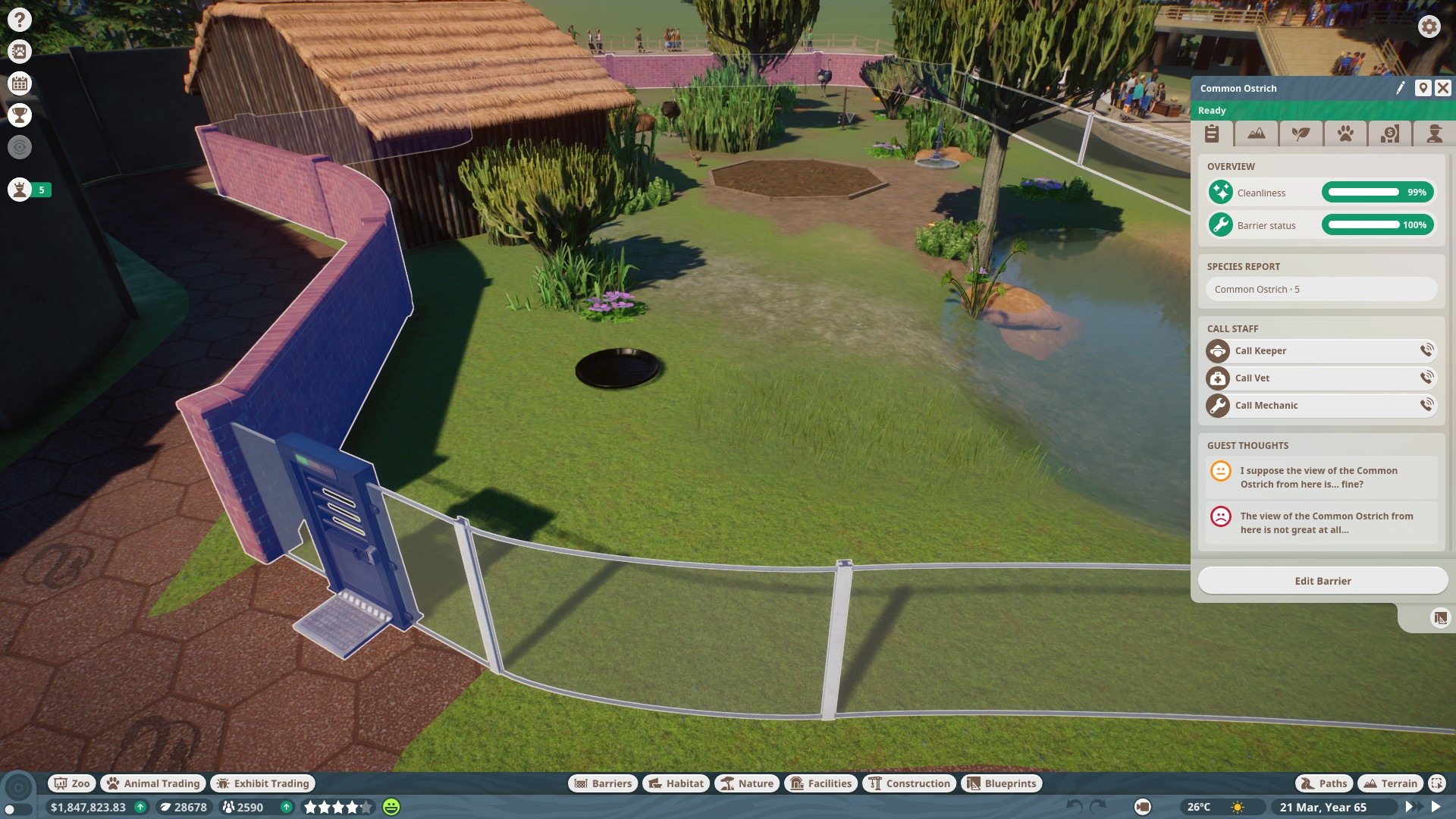 Now the animal tab shows both Hippos and Ostriches.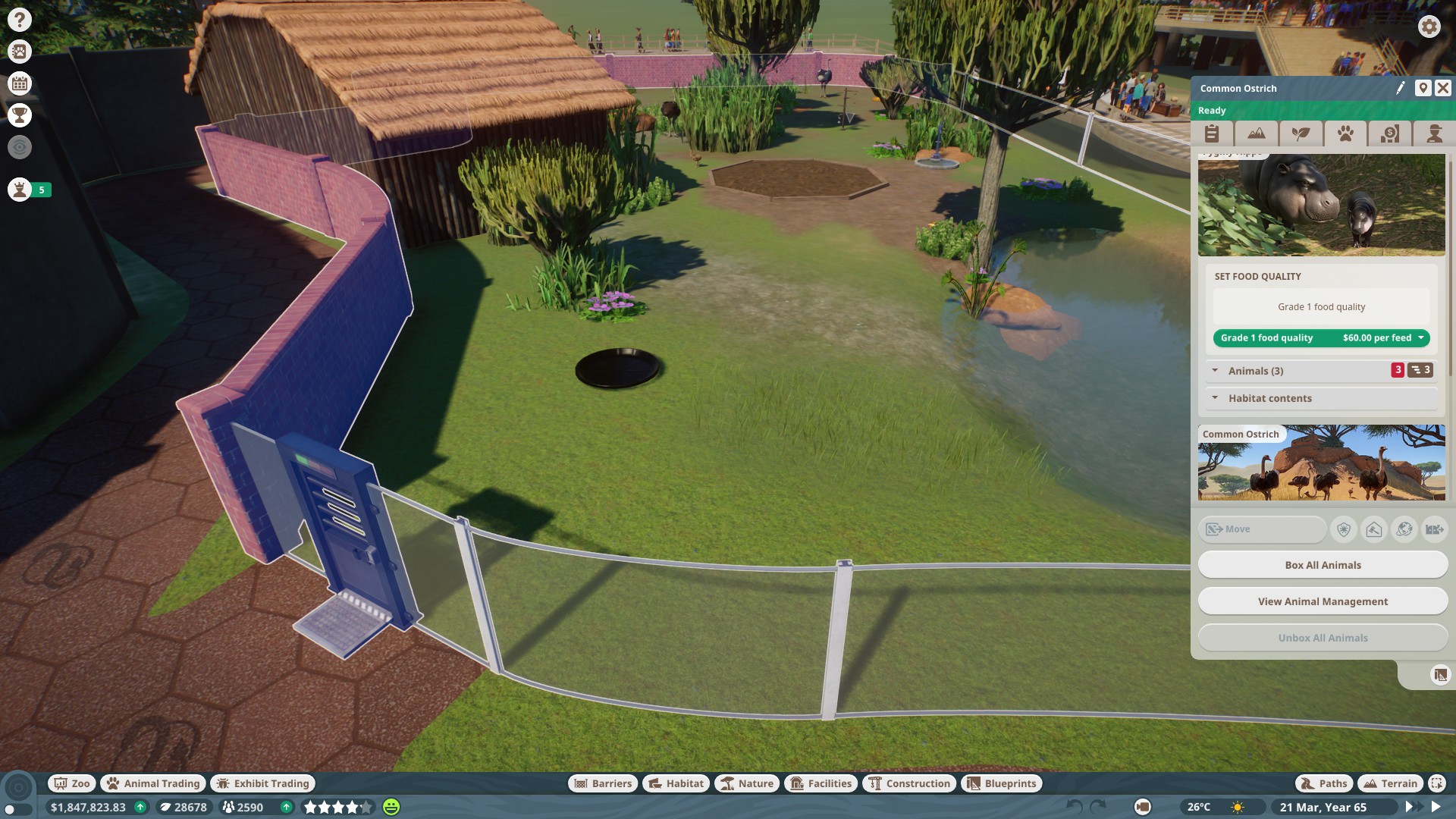 I can still research the Hippos despite them being in my trade center and not having them anywhere in the zoo.