Community Manager
Frontier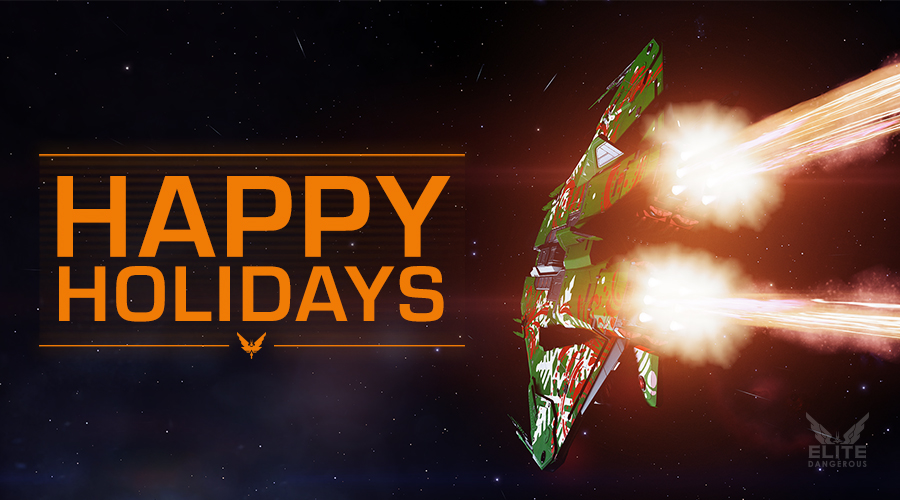 Greetings Commanders,
As we approach the end of 3305, we wanted to take a moment to thank each and every Commander who has joined us in our own slice of the Milky Way this last year!
This was a year of celebrations for the studio as we celebrated
35 years of Elite (1984)
, 25 years of Frontier Developments and our recent
5th year anniversary
. These celebrations could not have happened without you, our community, passionately supporting us over the years, and as a special thank you,
we are also running a competition with the chance to win an Alienware Aurora R8 Gaming PC
!
Throughout this year, we've paved the way for new cadets to earn their wings with the introduction of the April and September updates, bringing in the
New Starter Experience
,
Supercruise Assist
and
Advanced Docking
modules as well as a number of quality of life changes and improvements. In preparation for next year's January Update, you joined us for the
open beta
and aided in the development of Elite Dangerous by and jumping into the beta, reporting issues and bugs and sharing amazing feedback!
3305 also saw the arrival of the Interstellar Initiatives;
Bridging the Gap
,
The Enclave
,
The Scourge
, and our most recent,
The Golconda
. With your very actions, you helped shape permanent changes to the galaxy, from the creation of a Guardian-excavation hub to the colonisation of the Witch Head Nebula; the introduction of new rare goods and BGS states, as well as shaping the future of a forgotten people found adrift among the stars.
While we'll be celebrating the holidays with loved ones in our home stations, don't hesitate to share your messages and get in touch with us through all the usual channels!
We are looking forward to the year 3306, with the introduction of the long-awaited Fleet Carriers and more details about what's in store for the future of Elite Dangerous! Join us for our first
Let's Play
livestream on the
6 January
at
12:00 (UTC)
on
YouTube
,
Twitch
and
Mixer
. We'll see you there!
The Elite Dangerous team