hi,
i would like to Suggest an ingame voting system for players, i think best place would be in Station-Menu next to News or own menu-point. In first development wave Fdev could create votes like
Bridging the Gap - Phase One - Commencement
and maybe in future Fdev could development user-owning votes.
they could be different types of voting:
(global) Poll from Zende Partners for target Guardians-System; or Human-related decisions like the question about behave towards to Targoids
(squadron) Election for new Home-Station or Leader -> maybe better in Squadron menu
(local for bgs) System Election for Goverment, administration and authorities -> best place in Station Starport-Service panel?
The advantage is that more players are involved in game-decisions. and if Fdev public API for this voting-system, we can publish the results here in forums and other internet channels.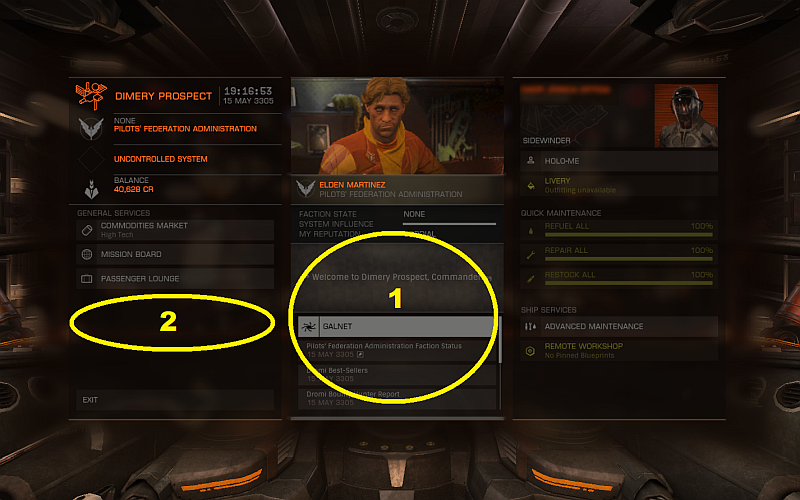 Edit:
1.global votes (for affecting game features) would be best placed in Galnetnews panel, to available for all players (like explorers far from home).
2. Local votings (affecting system influence, like in election you can vote for a new president candidate) will stay in local starport-service panel.
3. Console users will be identify by machine ID or frontierstore-account (to prevent multiple creation of commanders and cheating on voting)
Thanks,
John Guevara
Last edited: