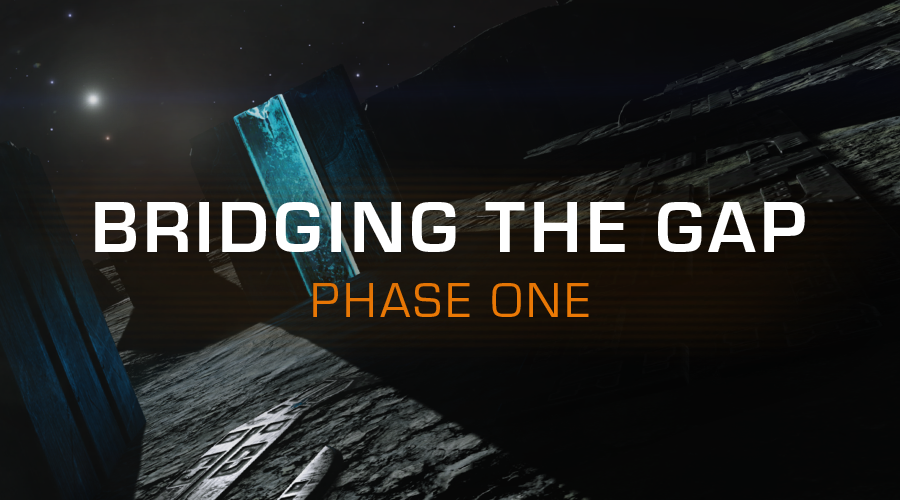 In October of 3302, the first set of Guardian Ruins was discovered by CMDR XDeath in the Synuefe XR-H D11-102 system, and inspired thousands of Commanders to head out into the black, searching for more information about the ancient alien race.

Three years later, we've discovered Guardian Structures and Beacons, we've worked alongside the Engineer, Ram Tah, to create weapons and modules, and we've even rediscovered the blueprints for ancient Guardian ships and pieced them together with our own ships to once again take them to the skies.
Today, we're proud to begin the all-new, first ever Interstellar Initiative...
Bridging the Gap
. We invite you to make your mark on the Elite Dangerous universe and to help shape its future and its story.
What are Interstellar Initiatives?
Interstellar Initiatives are a series of in-game events and narratives that play out over the course of approximately a month. Each one features several phases that will alter as the story progresses and may end with lasting effects on the galaxy!
In this first Interstellar Initiative, Zende Partners have identified five locations in Guardian space where they will not only set up an outpost, but fund the creation of a Megaship ferry that will take Commanders from the system of
Zende
to a location voted for by the community.