There's suddenly lots of reports about it.
First a gravity wave passed from ? either the star itself or... not?
This was passed off as nothing important.
First it was dimming. Then we detected a burst of gravitational waves. Betelgeuse is in the news, but it's not going supernova. Yet.
www.universetoday.com
Then the star faded, decreasing to 1/12th brightness.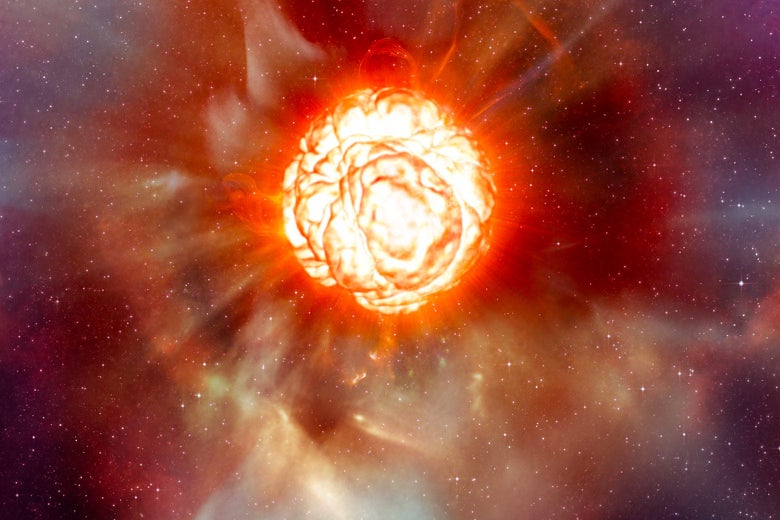 While Betelgeuse may mark Orion's shoulder, its pulsing could just as easily be thought of as Orion's heart, a blood-red giant beating in our night sky.
slate.com
If she goes supernova it would be the most spectacular astronomical event, even bigger than Shoemaker Levy 9, or the return of Halley's, or the Great Conjunction.
As a child, reading Classic Comics versions of actual books, I came across an account of the comet on the back page of an H. G. Wells story, years before the return, and memorised the date. Waited for a decade till 86 to see it.
Most of us lived through some some pretty grand events. This would be icing on a terrific cake.