So, I've been playing PZ for a while now and I've noticed a lot of things that could benefit from some changes. I don't know if this counts for just me or if more people agree with me. But they aggravate me up to a point that I just close down the game, since I can't make my zoo how I want it, even though we already have such freedom.
These aren't necessarily bugs per se, but they can be categorized as such, in my opinion.
1.
Paths.
Although the path system is very diverse, I still think it could be a lot better. I often experience some errors...
I wanted to make a franchise zoo. I normally go for sandbox, but I wanted something different. After half an hour of fiddling around, I just quit the game. These types of things just annoy me greatly, especially when you have a vision.
This is one perfect example of what I mean. I wanted to make a 10m wide path here, but as you can see you get this weird kink, which doesn't look nice and which shouldn't have to happen. I can only fix this by using grid... But when I want to branch out the path again, the same problem appears. So it would be much appreciated if this got a fix so we get rid of the kink.
2.
Not being able to delete main building in franchise zoo.
So, when I started a new zoo, so a non-existing one, I noticed I can't delete the main building. It's not ugly, but when I'm building my own zoo, franchise or not, when I make a totally empty map, I want to be able to build my own zoo. And not being able to delete the existing building can interlock with the view people have with their zoo, as this (for example) wouldn't fit as a decor building in a city zoo.
3.
Obstructed issues.
One of the very large irritating issues I have with this game, is the game telling me something is obstructed, while there's NOTHING obstructing it. The image below is a perfect example. I was working on my sandbox zoo and created a circled path. Within half of that path I wanted to make a water feature. All good you'd say, until I wanted to place a path at the other side of the circled path. NOTE: there is NO water under that path, so there's no tunneling whatsoever. You can clearly see the edge of the little pond... This is where the water STOPS! But for some reason, I can't make a path on the other side of the circled path, even though there is NOTHING obstructing it. So I don't see why I can't make a path here? It should easily be doable.
I've noticed this with a lot of things. Like I said, it says it's obstructed while there's nothing in the way.
Now, I don't know if this is intentional or if Frontier has some idea behind this, and if someone can explain it to me, It'd be highly appreciated. But if there's no apparent reason, then it should be fixed.
Also, the water volume shouldn't be the reason, since there is no problem with it.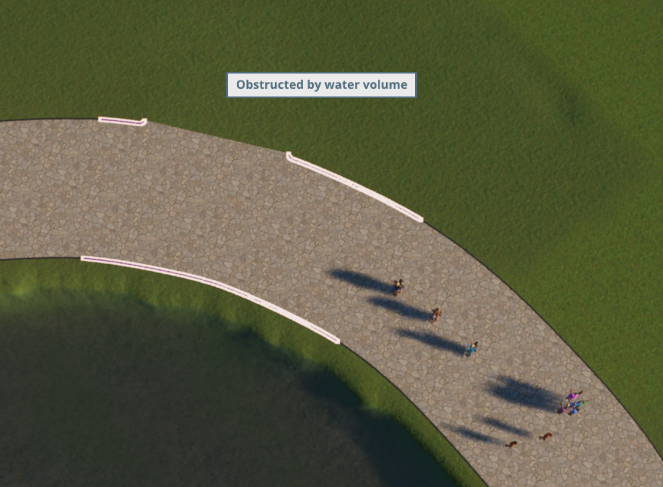 4.
South-Africa Zoo (Sandbox)
So, I've also noticed that the South-Africa zoo for tropic isn't flat. And as far as I know there's no option for it. It's a beautiful map, don't get me wrong, but when I make a new sandbox zoo, I want to start entirely fresh. It would be nice to have several map options without having to download them from the Workshop.
As far as I know, the SA map is the only map that does this.
5.
Path system
So... This path is ENTIRELY made with grid. But now all of a sudden there's a tiny gap? The whole path system could work loads better then the system we have now.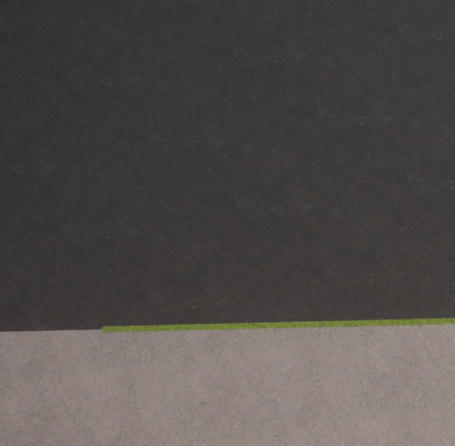 6.
Align paths to building grid
So, I tried building the front of a new building, which is fine. No problems there. But I get stuck with paths. There's always a gap somewhere because I can't align my path to the building grid, which would make it a lot easier for people to align everything perfectly.
Some of you might call me a nitpicker now, and I really don't care. These are just the issues I found. There's more, so I will be adding to this topic the more issues I found. And if they're not issues, then I've said nothing and I'm just a noob or something.
Last edited: