Community Manager
Frontier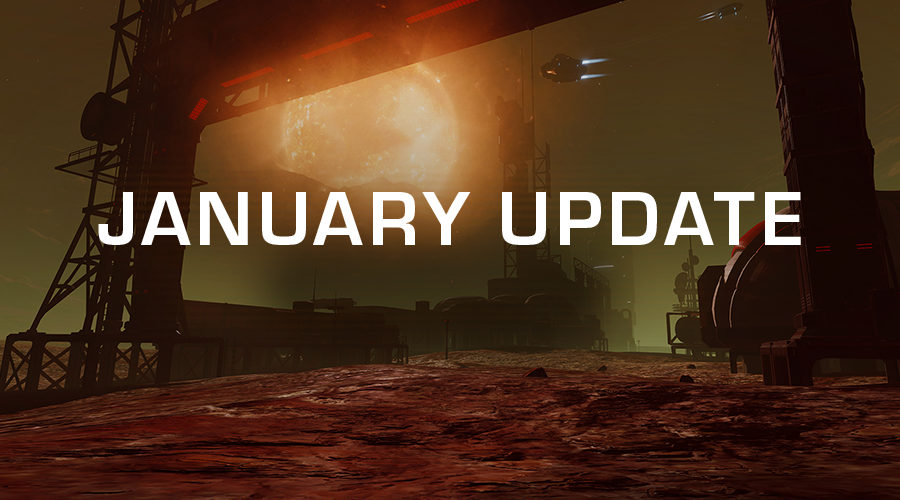 ​
Greetings Commanders,
The January Update is now
live
!
This update is part of our plan to address recent and longstanding issues, fixing as many high priority bugs and issues as possible:
Exploration
Following the feedback gathered from the open beta, we've implemented an alternative solution to help mitigate the long delay when scanning planets with geological/biological sites. Now, when scanning a planet, commanders will receive an indication of the likelihood of that planet having any geological/biological sites ranging from
Unlikely, Likely
or
Very Likely.
Alternatively, commanders can wait for the full scan (which takes a little longer) to complete to get an exact number of geological/biological sites.
Background Simulation and Powerplay
We've introduced a number of new Background Simulation states which can threaten a faction's economic and security prosperity, as well as introduced a number of Powerplay fixes and recalculations to better improve the feature.
The new Faction States are Blight, Natural Disaster, Infrastructure Failure, Drought, Terrorist Attack, and Public Holiday.
We've also implemented fixes when mining in a wing for those lucrative deep-cores, taking on seeming-invincible Thargoids, Collector Limpets scraping against one's hull, rubber-banding ships and visual artifacts ruining well-timed screenshots.
Click here to read all of the fixes in the January Update!
Last edited by a moderator: