Hey, I'm not the type who shares this kind of projects (I'm just starting with graphic design) but I've been seriously frustrated lately due to not being able to finish all the planned things I had for my park, so I thought this would be as good a way to call out devs as the suggestions forum
. Also, if you know any way to circumvent the limitations, I'll be glad to try.
This is the map I'm working with: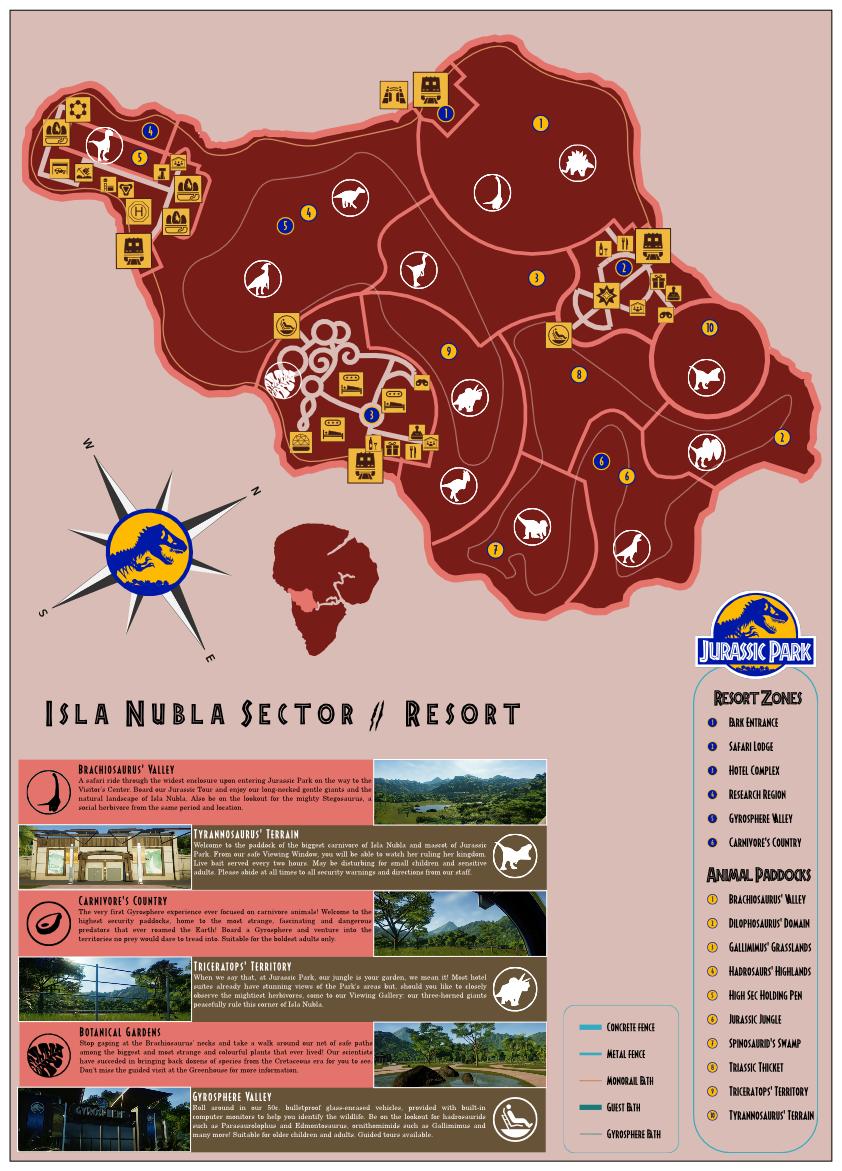 As you may see, Brachiosaurus' Basin (yeah, it's a misspelling in this version) which is the very first ride, cannot be built because the only current way to take visitor's from A to B is Monorail. And, yeah, there is a monorail, but this is not the point: it would be great if Jurassic Tours' stations could be linked to one another, so to take those who want to enjoy dinosaurs asap from Park Entrance to Safari Lodge. The same system would be used to take those who want to from there to the Hotel Complex, through the Gallimimus' Grasslands, but I also don't know how much space this would take, since I also think the track-marks should be removed from both Gyrosphere and truck paths.
So, please Frontier, please, give some love to Jurassic Tour-travelling guests. Every time they are forced to take the Monorail, a cute Struthiomimus hatchling dies somewhere
The second issue has to do with terrain constraints (what else?):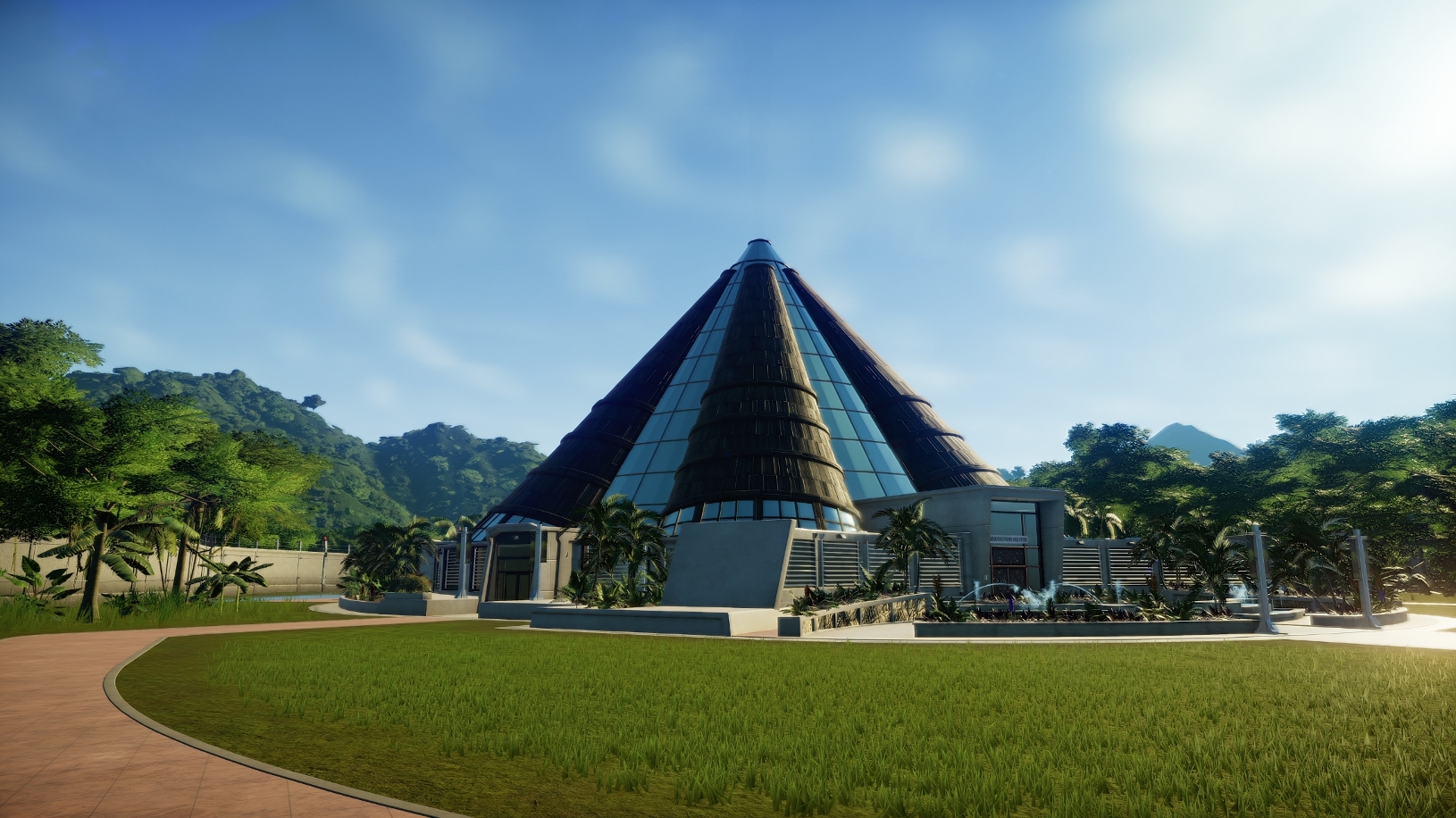 This field was intended to host a pretty big pond, but no water can be placed there once the building and the circular paths are placed. Smaller and more precise brushes for terrain tools are a must, in my opinion.
Last edited: