Truly, I can't be the only one that finds this odd that you can't connect paths to the front of the Visitor Center.
Yeah, the land rovers pass in front of it in the movie but, what sense does it make to just make the front door inaccessible because of that?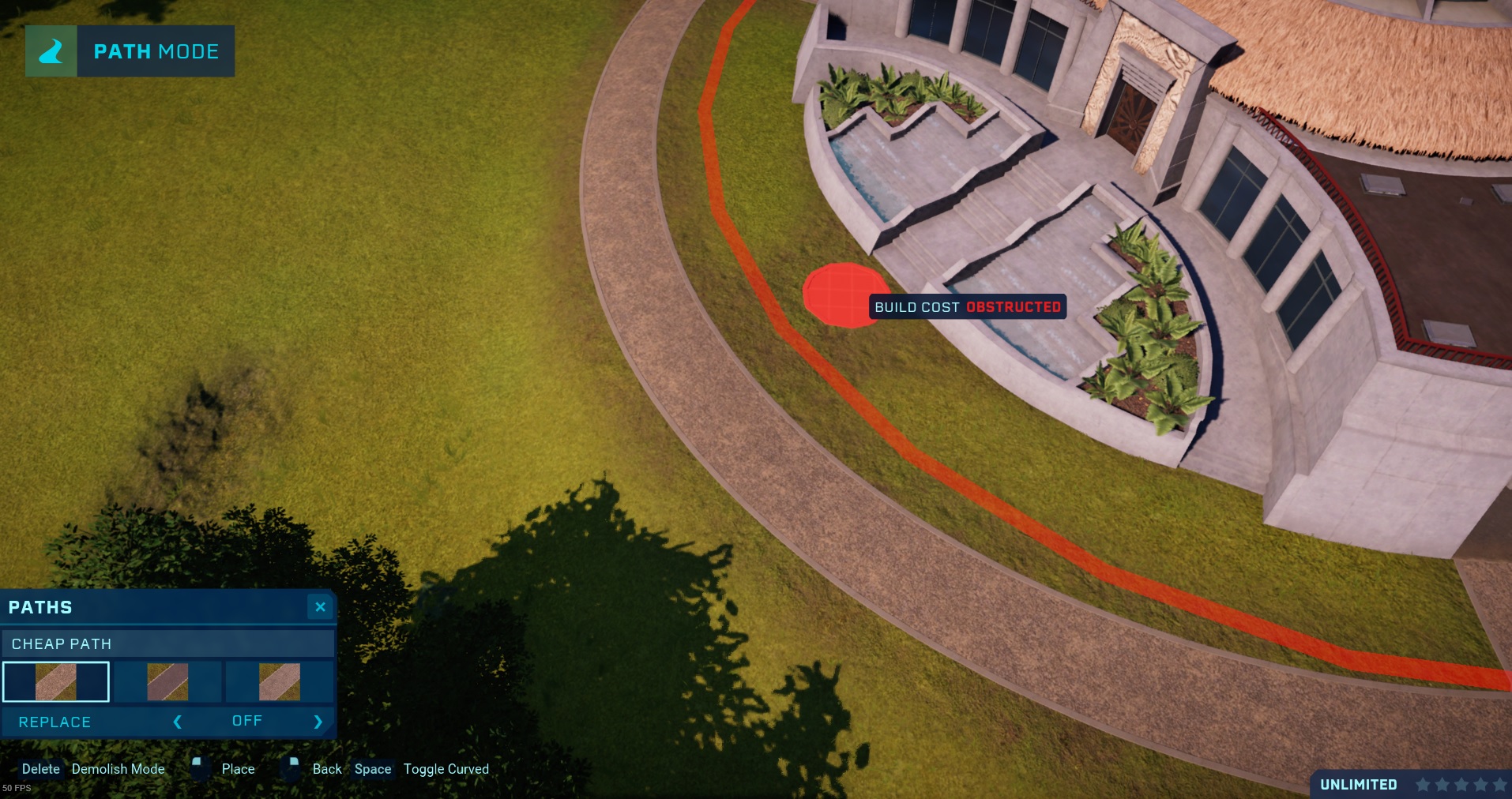 It's like going to Disney's Magic Kingdom and being told you can only enter Cinderella's Castle through the tunnels under the park.​
I know this might seem like a little nitpick but, its just really off that you can use literally every door (like 6 or so entrances) on the Innovations Center for paths but, not have the option to connect to the literal front door of the Visitor Center. Seeing as how the issue with the bathroom paths was fixed in this mornings patch, I hope this little hiccup fix won't be too far behind it