Community Manager
Frontier
Hi everyone,
It's the end of the month already! Which means it's time for the June Roundup where we'll be taking a look back at all of the awesome things that have happened over the past few weeks, highlighting some our favourite community creations and celebrating yet another fantastic month in Jurassic World Evolution.
News
Anniversary
Jurassic World Evolution turned one year old this month and to celebrate, we had a livestream with Executive Producer Richard Newbold, and Senior Audio Designer Duncan Mackinnon where they shared some of their fondest memories about the game, went head to head in a few challenges and gave away some free copies of the game! You can watch the stream back on YouTube right
here
.
Along with the livestream we also did some social competitions, looked back at some of our favourite community creations of the year and even released a few crazy stats! Did you know over 4,302,649 Indominus Rex have been released since launch? Or maybe that 454,374,971 goats have been released into parks? Those are some HUGE numbers!
The anniversary was really all about celebrating the game, the hard-working people behind it, and of course, the passionate community surrounding it. So we wanted to say a big thank you to everyone for your support over the past year
.
Update 1.8/Claire's Sanctuary Launched!
On 18 June we released the highly anticipated update 1.8 and Jurassic World Evolution: Claire's Sanctuary across all supported platforms! We've been talking about the summer update for quite a long time now and it's been amazing to get it released and watch all of you enjoying it! The terrain painting and scenery items are quite clearly a favourite for most of you, and from looking at some of the stunning parks you've already created, we can see why! We've also seen a lot of love for Claire's Sanctuary too, with the new campaign, paleobotany features, new islands and more!
It's been great for us to read all about your experiences with this update so far. We are aware there are some bugs (no, the Velociraptors are not supposed to run through the gyrosphere gates!) and we're working on getting these issues fixed as soon as possible. So please keep filing reports on the issue tracker, and keep giving us your feedback!
Prehistoric Panorama Competition
Our newest competition is live! We want to see your creativity shine through with the new terrain and scenery items in your parks! Create an amazing looking exhibit, take a picture of it and send it to
community@frontier.co.uk
for a chance to win a copy of Jurassic World Evolution: Claire's Sanctuary on a platform of your choice! More details can be found
here
.
Creator Spotlight
This month we're spotlighting the one and only BaronVonGames with his hilarious playthrough of Claire's Sanctuary!
Community Favourites
Treizebook's Jurassic World Evolution Anniversary Calendar! (full gallery
here
)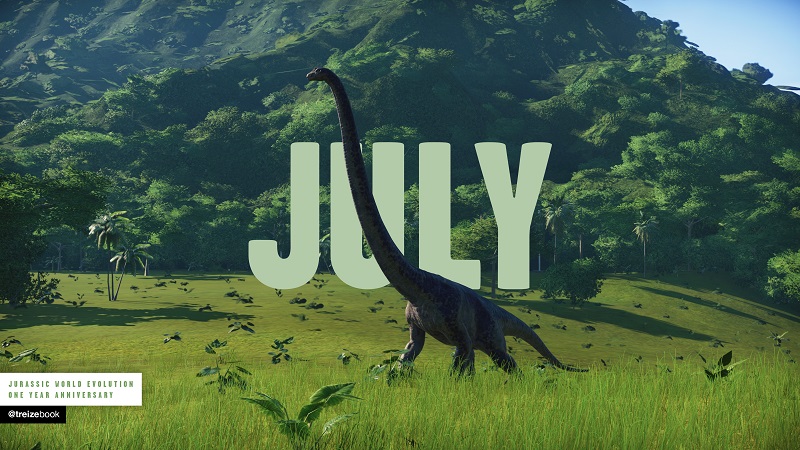 ​
Skawt's awesome T. rex habitat, complete with new terrain and ROCKS!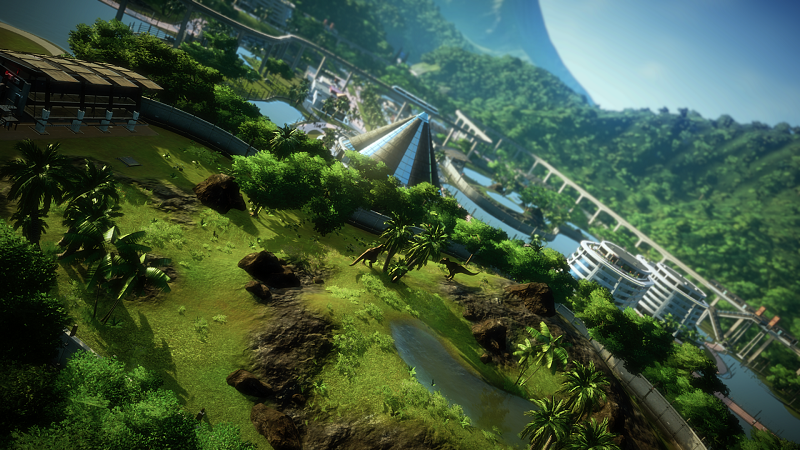 ​
u/isaacboy's Brachiosaurus being totally cool with being near a large carnivore (thanks 1.8!)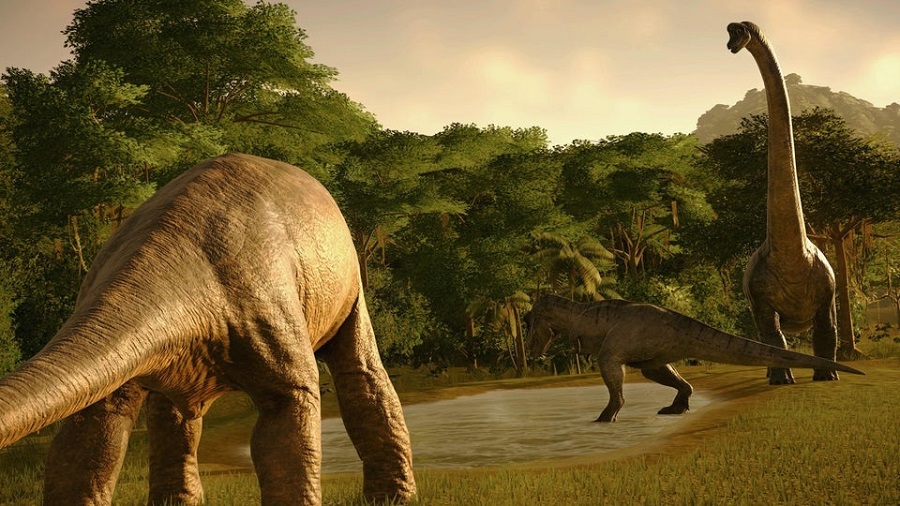 ​
u/Uncle_Grizzly's sleepy, sun soaking T. rex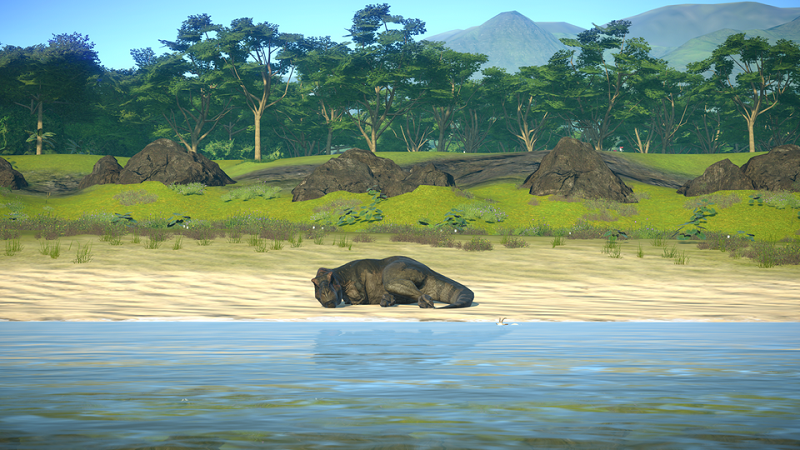 ​
That's all for this month's roundup, have a lovely weekend and we'll see you in July!