An idea I had for incorporating juvenile dinosaurs in the game (This is not a wishlist thread, Lora. It's a discussion. Please don't close it.):
First of all, cancel ageing. Really, it makes little sense that one of your dinosaurs dies at 106 years after a few hours of gameplay, but the park hasn't changed one bit in over a century - by which time guests should be arriving in spaceships and all of the cast should be long dead (or cloned
). Dinosaurs can be killed in fights or die from disease, starvation or thirst. That's plenty death to go around. Ageing adds nothing to the game other than trivial undertaker chores.
You would then have the option to release a juvenile dinosaur at half the incubation time. It wouldn't grow into an adult, but it would definitely enrich the park and enhance the immersion. It would require smaller models with some tweaking and adjusted animations. Make it an option only for some (obvious) species.
These dinosaurs could be released in an enclosure with adults or put together in a designated herbivore petting zoo, which has a unique fence and entrance.
What do you guys think?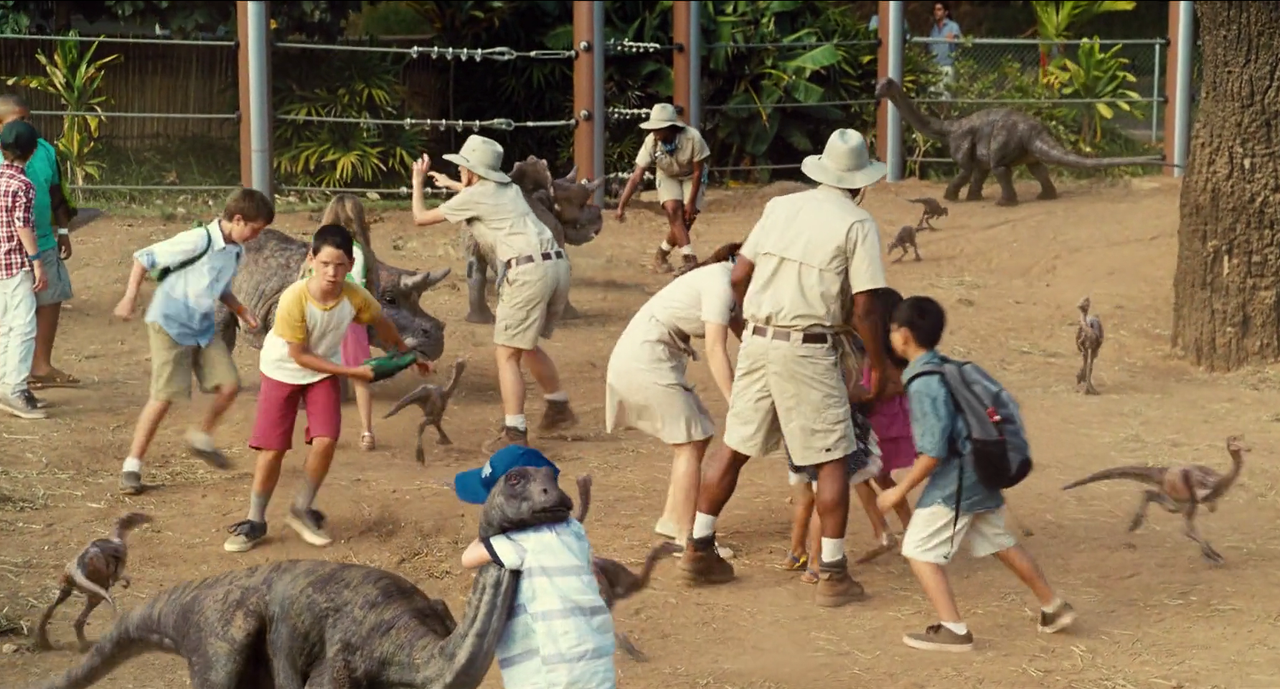 Last edited: